The Best Dance Classes for Kids and Adults in Jersey City
Dance classes are great for both kids and adults alike. They are interactive, fun, active, and a great way to meet new friends and people in your community. Jersey City has an abundance is different dance studios that range from ballet to salsa to hip-hop. You can also read our blog cool and unusual things to do in Jersey City. There is certainly no shortage of dance studios to choose from or different dances to learn. So here is the list of Dance Classes for Kids & Adults in Jersey City.
In this post, we will explore some of the best dance classes for kids and adults in Jersey City. Grab your dance shoes and outfit and let's find some awesome dance classes for the whole family!
189 Brunswick St, 3rd Fl, Jersey City, NJ
Group Classes
Pursue your dance resolutions! We're here to help with our all-star lineup of group classes ranging from beginner classes for those starting out to advanced group sessions that will make you sweat.
Private Lessons
Get individual and personalized instruction from our top instructors for that extra mile of dance improvement. Whether you're just starting out and want to put your best foot forward, or aiming to perform and compete at the highest level, we're here for you.
info
@jerseycityballroom
.com
201-969-6260
233 9th St, Jersey City, NJ 07302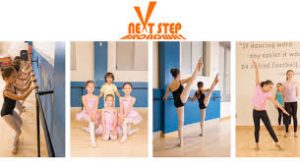 "We feel that by instilling these crafts in a positive, joyful way students will make it a part of their lives creating connection with the whole self- mind, body, and soul."
Dance classes starting as early as 18 months, you can get your little ones right into the world of dance from the very start. From classes like ballet, jazz, tap, musical theatre, hip-hop, and more, this is one of the best dance classes for kids in Jersey City.
115 Mercer St, Jersey City, NJ 07302
Learn how to dance like a pro with Jacquie! You can take her classes like Mixed Bag Jazz, Swing Dance, and Dance Workout. She also offers private lessons if that is more your style.
"I am a Magna Cum Laude graduate from the Leonard Davis Center for the Performing Arts at City College, & I hold a B.F.A in Dance. I give a Fun and Challenging class with the Emphasis on Musicality & Performance Values."
83 Franklin St, Jersey City, NJ 07307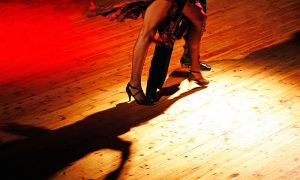 As the only licensed salsa studio for both kids and adults in Jersey City, you can be sure you are getting top quality dance training at this salsa studio. They have a ton of different classes to choose from, ranging from beginners classes to advanced classes.
Their kid's program is open to kids from ages 7 to 12 years old. They are 9-month long programs and help to teach kids good posture, self-confidence, build self-esteem, and develop motor skills and social skills. This unique dance studio is one of the best dance classes for kids and adults in Jersey City.
107 W Side Ave, Jersey City, NJ 07305
"We nurture potential artists and recreational dancers. We use a progressive approach built on technique. Students are encouraged to discover dance and movement in order to better understand themselves. Students are encouraged to explore our various performance opportunities."
JC Dance Academy has some of the best dance classes and programs in the entire state. They offer year round classes and classes over the summer for when school is out. You can take classes like musical theatre jazz, modern dance, gymnastics for the super young ones, and tons more. This makes it one of the best dance classes for kids and adults in Jersey City.
209 3rd St, Jersey City, NJ 07302
Nimbus Dance Works offers training in Ballet, Modern and Hip-Hop, and other forms of dance for children 2+, teens, and adults. This studio likes to focus on small-sized classes that are aimed to make you a better dancer. Although classes are a bit more serious, you don't need to want a professional dance career to participate in classes. They also encourage those who are just looking to explore the creative movement of dance as well. This professional dance studio is one of the best dance classes for kids and adults in Jersey City.
79 Central Ave, Jersey City, NJ 07306
Offering classes throughout the year and dance camps in the summer, Kennedy Dancers has you covered. They have been in business since 1976 and are a non-profit American dance company. Choose from a variety of classes like ballroom dancing, Latin social, ballet, belly dancing, Zumba, and contemporary dance.
196 Morgan St, Jersey City, NJ 07302
This dance studio offers kid classes, adult classes, summer camps, and private lessons. From classes like Tumble Tots and acrobatic dance to flamenco and salsa dancing for the adults, there is a little something for everyone.
419 Monmouth St, Jersey City, NJ 07302

Kids and adults can join classes. Their adult class SL Core combines Barre movements, strength training, and upbeat music combined with dance to provide you with an awesome heart-pumping workout.
Founded in 2012, Shehnaaz Dance Academy has become a staple for Kids' Bollywood Dance Classes and Adult BollyHIIT Workout Classes in downtown Jersey City and surrounding areas. We offer private/semi-private dance classes,  event choreography, and after school enrichment classes at various Jersey City schools. Our students have showcased their achievements at local area events and at our company's dance recitals. Our BollyHIIT workout series combines our love of Bollywood beats with an energetic, calorie-burning workout and is suitable for all levels. Learn more about us: www.ShehnaazDanceAcademy.com
54 Coles St, Jersey City, 1st floor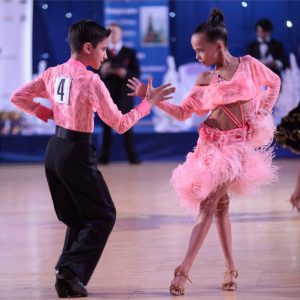 Impress Ballroom would like to invite all dancers to join their in-person ballroom and Latin dance program for kids and adults in Downtown JC.
If you love dancing (Salsa, Cha-cha-cha, Jive) welcome to their cozy studio. Masks, sanitizers, and lots of fun time. Ventilation and air conditioning in the studio.
Free trial lessons for kids – every Friday at 6 pm.
Monthly: $65/once a week, $120/twice a week.
Ladies Latin Solo – Monday and Wednesday at 7 pm
Adult couples Latin (max 4 couples/class) – Friday at 7 pm