Best Music Classes for Toddlers and Preschoolers in Jersey City
It's no secret that music is a universal language. Music is present in many aspects of our lives including theater, television, holidays, and celebrations. It is a useful method used to increase healthy brain development and teach children emotions, colors, and the alphabet. There are some great music classes for toddlers in Jersey City. Below is a list of the Best Music Classes for Toddlers and Preschoolers in Jersey City that will inspire and educate your little ones!
Rockness Music
16 Erie St, Jersey City
Phone: (732) 352-9461

Rockness Music combines their rockin' class with a concentration on Spanish language, culture and instruments. Your little ones will learn new Spanish words, new Latin American instruments and more! Fall registration has already began but they do have drop-in classes. They offer individual and "in-school" lessons for children 5-17 in kindergarten, grammar, elementary and high schools. Register for a free demo class to get a feel for the program! Once you do, you can register for different sessions. You can even bond with your toddler with their Mommy & Me classes.
A Sound Start
165 Newark Ave (Entrance on Barrow St) @ Nimbus Dance Works building
Phone: (201) 377-0718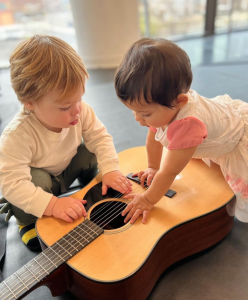 A Sound Start believes that every child is musical! Their program is designed to be enjoyable for the entire family! The involvement of parents and caregivers, both in class and at home, is a vital part of each child's learning experience. New Student? Email them at [email protected] for a trial class! You get a 10% discount when you register on the same day of your trial.
ABC Sing With Me! 
Phone:551-358-2135
Email: [email protected]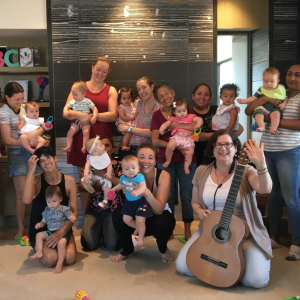 This is a boutique music class for little ones 2 months old to 3 years-old! Created by Award Winning Songwriter,
Carol Lester
, holds sing along classes at Charles & Co and Majestic Theatre Condominiums.
Rockasorri
Michael Browne is a singer/songwriter, composer and teacher. He instituted the development of the Rockasorri Music program which was founded in 2012. He has created unique music programs and conducted seminars for various teacher trainings for early childhood centers including Center for Montessori Training and Education. Michael is a Classical Guitar Major at Jersey City University as well as a Music Director for Rock-In Summer Camp.T
The Rockasorri Music Enrichment program will bring joy and music education to your school! Their program will have students singing, moving, and making music. Rockasorri applies Montessori Principles to early childhood music programming.  Their goal is to inspire and create a love for learning music in our young children.
The Little Musicians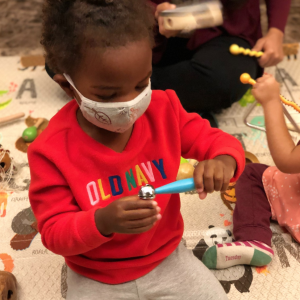 The Little Musician's music classes for young children develop fundamental music skills and create a lifetime of loving music in an exciting and nurturing environment. They are also an excellent way for parents and caregivers to meet other families and make social connections! 🎶
Class Timings: They have classes on Fridays at 9:15am at their Jersey City Location and on Mondays at 9:45am at their Hoboken Location.
Locations: Waterfront Montessori 150 Warren Street (Jersey City Location). The Garden Street School of the Performing Arts 1018 Washington St. (Hoboken Location)
You can now sign up for a FREE trial too. For more information and sign-up details visit www.thelittlemusicians.com.
Updated March 22nd 2022