8 Best Children's Museums in and Around Jersey City
Childhood is all about making discoveries and bright emotions. If you want to quench your little one's curiosity, amuse your kid or let them have a hands-on experience with their favorite topic, children's museums are the best places for learning while having fun. A museum trip can be an enjoyable pastime for the whole family.  Therefore, we've gathered children's museums around Jersey City. There is a museum for everyone! After you check out a museum, stop by to get something delicious to eat. 
Liberty Science Center, Jersey City
Location:  Liberty State Park, 222 Jersey City Boulevard, Jersey City, NJ 07305
Liberty Science Center is a huge establishment with various educational and entertainment activities. It houses 12 museum exhibitions, the largest planetarium in the Western Hemisphere, huge aquariums, a collection of 110 animal species, a 3D theater, classrooms, labs, and much more.
From nano mini-exhibition to skyscrapers, from laser shows and climbing place space to animal encounters and live science shows – this territory is anything but boring. For this reason, the place has a reputation as one of the best children's museums in and around Jersey City.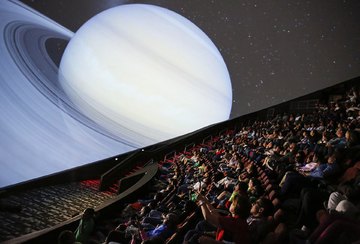 GRAMMY Museum Experience
Location: Prudential Center, 165 Mulberry Street, Newark, NJ, 07102
We put this museum on the list of the best children's museums in and around Jersey City because it offers a unique experience. If your adolescent child goes crazy about music, a trip to GRAMMY Museum Experience Prudential Center is necessary. The museum offers an exceptional experience for music lovers. Your kids can play electronic instruments, sing karaoke, and even appear on stage. The pace fosters creativity and provides learning opportunities. This is fun for those music lovers out there.
American Museum of Natural History
Location: Central Park West & 79th St, New York, NY
The American Museum of Natural History is a true goldmine of educational information for kids and their parents. Here you can find some of the biggest fossil collections of dinosaurs, learn about the structure of the Universe, see Moon rocks, and a 94-feet long replica of a blue whale.
The museum also offers a range of educational programs for kids of preschool age to the 12th grade. Because of its vast choice of activities, such as science, computer science, astronomy, and culture programs, we consider AMNH one of the best children's museums in and around Jersey City.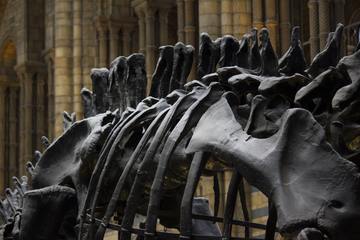 Hunterdon Art Museum
Location:  7 Lower Center Street, Clinton, NJ
Kids who like painting, drawing, or crafts will love Hunterdon Art Museum. Apart from its permanent art collections and various exhibitions, the museum organizes workshops for small children and teens. Pottery, painting, drawing, sculpture, comics, design – you name it, the museum has it all as part of extracurricular activities for children. There are also classes for kids with special needs. Also, considering its rich educational program, the museum deserves to be listed as the best children's museum in and around Jersey City. You will have to make reservations.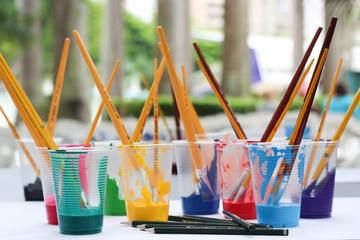 New York Transit Museum
Location:  99 Schermerhorn Street, Brooklyn, NY
As its name suggests, this museum is devoted to the history of NY transit from the 1800s to date. You will be able to see how old subway cars look and find out how the subway operates. Additionally, kids can enjoy crafts and have a picnic lunch here. Platform puppetry, storytime depot, and a discovery room put this unique place on the list of the best children's museums in and around Jersey City.
Newark Museum
Location:  49 Washington Street, Newark, NJ
New Jersey's biggest museum, Newark Museum, has a special program for kids and families. The museum hosts a planetarium and offers a wide range of activities, from arts and crafts to interactive galleries where the youth can learn about geological processes, stars, renewable energy, and much more. Newark Museum also organizes summer camp one-week sessions for ages 3-14.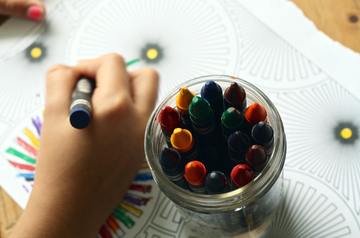 Imagine That!!!
Location: 4 Vreeland Rd., Florham Park, NJ, 07932
Imagine That!!! is another NJ museum for the youngest kids that re-opened after a renovation in December 2017. It's a great educational and fun place with an arts and crafts area, a puppet museum, a dance studio, an interactive color wheel, an Everbrite board, and much more. Imagine That!!! is a great choice for birthday girls and boys, offering various customizable parties as well.
Depending on your and your kid's preferences, you can visit any of the above-mentioned best children's museums in and around Jersey City and give joy and unforgettable impressions to your little ones.
Brooklyn Children's Museum
Location: 145 Brooklyn Ave, Brooklyn, NY 11213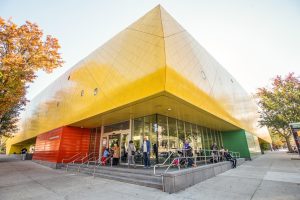 Founded in 1899 as the world's first children's museum, Brooklyn Children's Museum (BCM) is New York City's largest cultural institution designed especially for families. Proudly based in Crown Heights, Brooklyn, BCM serves 300,000 children and caregivers annually with exhibits and programs grounded in visual arts, music and performance, natural science, and world cultures. Learn more about our exhibits here and check their calendar for information on upcoming events at the Museum.
Updated January 19th, 2023