Kids Birthday Party Spaces and Venues in Jersey City
Is your child's birthday rapidly approaching? It's time to find a place to have a birthday party! There are countless ways to save money such as finding reasonable birthday supplies, birthday party decorations, birthday cakes, party bags, and party favors. In that vain, we have gathered a list of reasonably priced party places and venues where you can host your party.
As you search for places to have a birthday party, please note that this list is not in order of a favorite or preference. All of these places have different amenities, accommodations, packages, and pricing, and we're sure will find something perfect for your child!
My Gym Jersey City
252 9th Street, Jersey City, NJ 07302 (Parking at Newport Mall Garage on 9th St and Marin Blvd)
Phone: 201.205.1218 – Email HERE
This New Jersey Party Venue offers three party packages, and they provide setup, decorations, service of refreshments, clean-up, and a lot more. They have fun party themes, and your party is sure to be a blast at My Gym!
The Little Gym
380 Newark Ave Units 101 & 102, Jersey City, NJ 07302
Phone: (201) 222-6209
Named Best Gym Party by Parents Magazine, an awesome birthday bash at The Little Gym gives your birthday kid and their friends the full run of the facility, filling the celebration with instructor-led games, music, and fun LEGO® Juniors or LEGO DUPLO® building activities created especially for your birthday boy or girl. And you don't have to worry about setup or cleanup, making it totally awesome for you too!
Luna De Papel
321 Communipaw Ave, Jersey City, NJ 07304
Phone: (201) 946-9400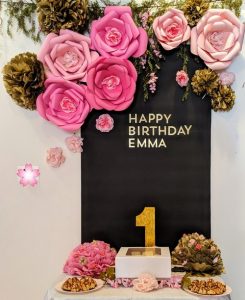 Step into a world of your greatest imagination for your next birthday party or private event. At Luna de Papel art studio, they offer an incredibly customized experience for your celebration or party. Ruth works very closely with families to gather a sense of the goals and desired theme for the event. Together they will help create a craft, decorations, a backdrop for your food and cake display, etc., which all bring the theme to life. Whatever your heart desires, we can help you make your dreams come to fruition! In addition to helping transform the space for your individual theme, they also provide plates, napkins, cups, utensils, and water. They can also help you create individualized invitations, thank-you cards, gift bags, and personalized water bottles.
Liberty State Park
1 Audrey Zapp Drive, Jersey City, NJ 07305
Phone: 201.915.3402 – Contact info and hours HERE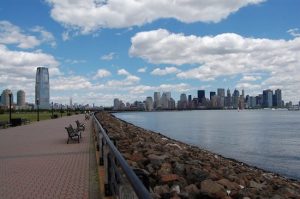 Parks, playgrounds, scenic views, and picnic areas all make for a lighthearted, relaxing, and active place to have a birthday party. This beautiful park offers many locations throughout it where you can create any theme you want. Bring your birthday party supplies, food and have a blast with unlimited guests. Call the park office to help schedule the perfect area and amenities to fit your needs to create an ideal birthday party. There are also many other favorite parks in and around Jersey City where you could host a great birthday celebration. Another option that is sure to please any water-loving kid is our list of favorite indoor and outdoor waterparks in and around Jersey City.
Tiny Artisan Creative Studio
150 Bay St., Jersey City, NJ
Email: [email protected]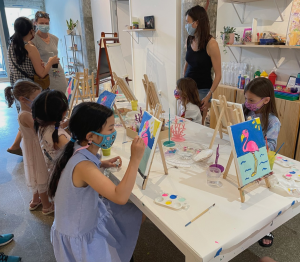 Based in Historic Downtown Jersey City, Tiny Artisan is a large imagination process art studio dedicated to promoting creativity, discovery, and independent thinking. Guided by an out-of-the-box team of creatives, they fuse unique techniques to create the most interesting experience for kids. Their birthday parties are a blast and everybody brings home something they are proud of!
Funzy Play
125 River Dr., Jersey City NJ 07310
Phone: 551.256.3773 – Email: [email protected]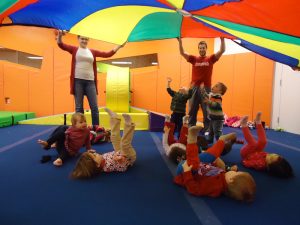 Funzy Play is another Jersey City party venue that offers three packages to provide your child with a memorable birthday party. One of the choices is to rent the entire facility, so it is just you and your guests enjoying a private birthday party. One of the perks they offer is infants under six months old get free admission. FYI, They are a nut-free facility, and you can not bring in outside food and drink. However, they will permit a birthday cake if you don't want to order one from them but it must be nut-free.
Garden Street School of the Performing Arts
1018 Washington Street, Second Floor, Hoboken NJ 07030
Phone: 201.683.9100 – Email: [email protected]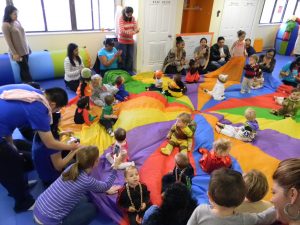 This unique place to have a birthday party is for kids of all ages including tweens and teens! They have a large variety of packages, and add-ons to help accommodate your wishes, wants, and budget. Customize your party by theme and select the entertainment and activities to make your special party a hit.
For More Information About This Jersey City Party Venue, check out their website.
Just 4 Kids Salon and Birthday Party Boutique
The Monroe Center 720 Monroe St, 3rd Floor, Hoboken, NJ 0703
Phone: 201.653.5887 – Email: [email protected]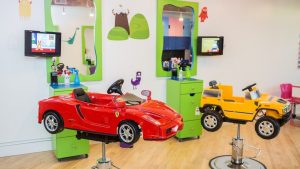 This salon is much more than a place to make your kid look and feel great. It's a fun-filled place to have a birthday party too! They offer various themes and packages for your birthday party. You will have choices to make to help create the party your child will love!
Tiny Greenhouse
498a Jersey Ave, Jersey City, NJ 07302
Phone: 201.333.8450 – Email: [email protected]
This kid's birthday party place is another fun place to celebrate. Tiny Greenhouse provides a creative space to encourage and inspire your child's interest in robots, legos, butterflies, fairies … anything. The room will be ready for a birthday celebration. For More Information About This Jersey City Party Venue, check their website.
Urban Jungle Play
1140 Maxwell Ln, Hoboken NJ 07303
Phone: 201.653.4212 – Email [email protected]
This kid's party venue offers three party packages that are customizable. They even offer healthy food choices that children and adults love. For More Information About This Kid's Birthday Party Place, check their website: Urban Jungle Play
Chuck E Cheese's
Hudson Mall, 701 NJ-440 Ste. 383, Jersey City, NJ 07304
Phone: 201.434.2500
This place to have a birthday party has been around for a long time, and for good reason! Chuck E Cheese's will make your birthday child the star! They have a variety of packages and can accommodate a wide age range as well as different birthday party budgets not to mention which kids don't love games and other fun activities. For More Information About This Kid's Party Venue, check their website: Chuck E Cheeses.
Hair is Happiness
360 7th St, Jersey City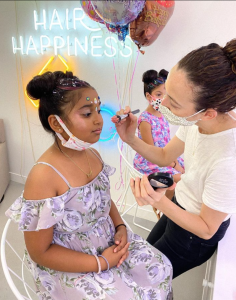 Looking for a fun and perfect place to get a haircut for the little ones? Check out Hair is Happiness. They have a beautiful space and offer a ton of services from haircuts, washes, mini manicures but they also offer packages for birthday parties!
Loradella's Family Pizzeria
126 River Drive, Jersey City, NJ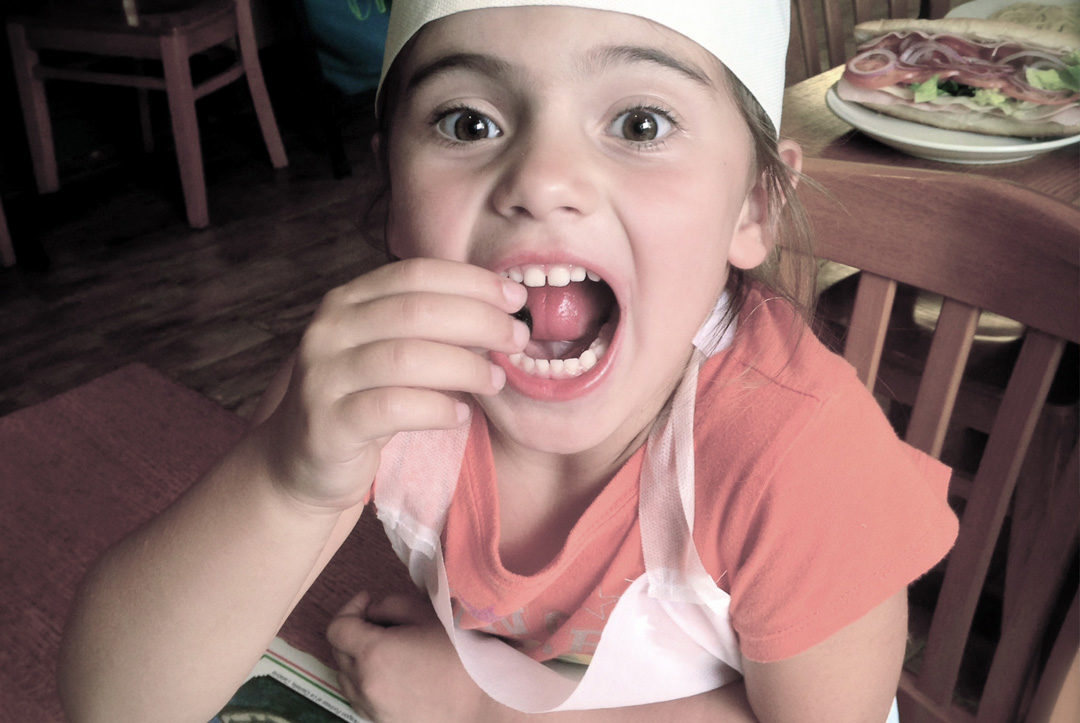 Kids Party Plan: Kids create their own personal pie with toppings, and enjoy the arcade with games, or just a pizza party and arcade game fun. For reservations or inquiries about availability and pricing, please fill the form below, or call the restaurant between 2:00pm – 5:00pm for catering orders.
Jam Cakery Events
326 5th St, Jersey City, NJ 07032
Jam Cakery Events is an allergy friendly bakery and events venue located in downtown Jersey City. They have a variety of birthday party theme packages for ages 4 and up. Jam Cakery also offers baking classes, cupcake decorating, gardening, painting, tie dye, crafts, and more. There is a beautiful outdoor space that holds up to 30 and an indoor space for up to 25!
Email to
[email protected]
to learn about their party packages. Packages start at $400+
All packages include a 9" custom birthday cake or cupcakes. In-house savory catering available.
Updated September 30, 2023