The Best Kids Birthday Cakes in Jersey City and Hoboken
If your child has a birthday coming up, you are likely looking for a special birthday cake! Of course, homemade cakes are always special and delicious, but sometimes life gets in the way and you are too busy to whip up a complicated birthday cake from scratch. Luckily, Jersey City and Hoboken have a ton of great places where you can purchase super yummy and beautiful kids birthday cakes. In this post, we will explore the best kids birthday cakes in Jersey City & Hoboken!
This awesome bakery can do both regular birthday cakes and cupcakes. You can completely customize the size, flavor, and shape of your birthday cake. Maybe your little girl is looking for a Minnie Mouse cake or you are looking to celebrate your little boy's first birthday with a #1 shaped cake, whatever it is, they can do it!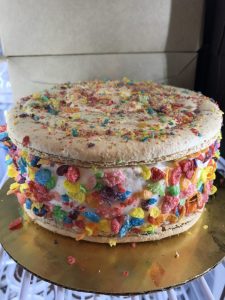 If your kid is looking for a unique cake and they also love their ice cream, look no further than Milk Sugar Love's huge ice cream sandwich cake! What is so great about this option is everything is organic, making it a safer and healthier option to feed your kids, family, and friends. This is a cool way to switch up their birthday cake making it one of the best kids birthday cakes in Jersey City and Hoboken!
This bakery has been in business since 1999, and we can see why. Their cakes are delicious and beautiful. You can choose any cake flavor, filling, and frosting you would like and every layer can be different if you so choose. They do awesome children's cakes, which makes it one of the best kids birthday cakes in Jersey City and Hoboken!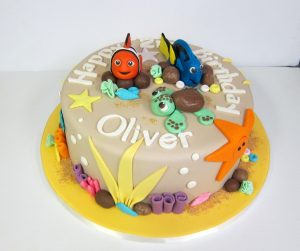 This bakery makes custom cakes and would be delighted to bake your little one's next special birthday cake. You can choose your flavors and your decorations and whether you want your cake covered in buttercream frosting or fondant.
With an endless amount of cake flavors and frostings to choose from, this place has a little something for both kids and adults alike. Maybe try their peanut butter cake with PB frosting and chocolate or vanilla cake! Sweet is one of the best kids birthday cakes in Jersey City and Hoboken!
These beautiful cakes from the Hudson Cakery are perfect for birthdays! You can choose from an array of beautiful and fun styles and they also have some amazing cake flavors like red velvet and funfetti! They do gluten-free cakes as well, which is perfect if your child has a gluten intolerance. These gluten-free cake options make this bakery the best kids birthday cakes in Jersey City and Hoboken!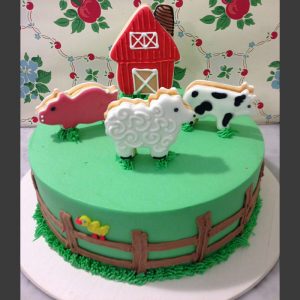 Although this bakery is located in Montclair, it had to go on the list since they have nut-free options and all of their baked goods are nut-free as well.
"Yes! We are peanut-free and nut-free. We use Vermont Nut Free Chocolate, Americolor food color and Lucks nut-free sprinkles. We do not have nuts in the Bake Shop and none of our products contain nuts"
However, if your child has a very severe nut allergy, you may want to call and speak with them first about it prior to ordering.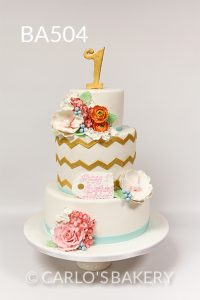 Of course, this famous cake shop and bakery have made the list. This place is known for their yummy and vibrant cakes, which is perfect for a little kid's birthday cake. You can choose from many different cake options and also custom design your cake with them! This famous bakery definitely earns a spot in the best kids birthday cakes in Jersey City and Hoboken!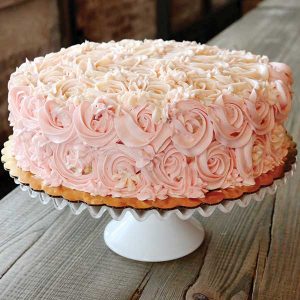 This bakery specializes on gluten-free and plant-based baked good, but that doesn't mean they don't taste sinful because they do! You can special order your little one's birthday cake from here with different sizes, flavors, and fillings.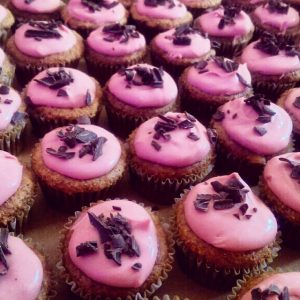 This dedicated gluten-free bakery specializes in granola and other baked goods, including cakes and cupcakes. They are great for kid's birthday parties and they have a bunch of different flavors to choose from. Try their pumpkin spice cupcake or their delicious Lord Grey chocolate cake!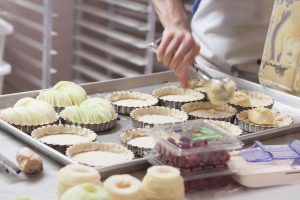 This French bakery has some of the most delicious breads and pastries, and they can also do special order birthday cakes as well. Call one of the few shops in both Jersey City and Hoboken to speak with them about special ordering a birthday cake.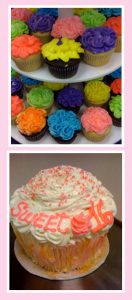 Even though this shop specialized in cupcakes, they will also make your an awesome birthday cake as well. They have a wide selection of flavors to choose from and you kid is sure to love their special and delicious birthday cake (or cupcakes!)