How to Find Nannies and Babysitters in Jersey City
Finding the perfect babysitter or nanny can be quite the daunting task. You must make sure the person you choose to watch your kids had professional experience, is fun, loving, and will treat your kids just as well as you would. Therefore, it is always a good idea to use credible websites when searching for a new nanny or babysitter. In this post, we will take a look at some of the best websites to find nannies and babysitters in Jersey City.
Care.com is one of the most well-known and reliable websites to find nannies and babysitters on the Internet. They offer options like in-home and out-of-home care, sitters for date nights, nannies for full-time schedules, live-in and live-out nannies, and just about anything else you could need.
When going to hire a babysitter or nanny, you can view individual nanny's profile, see their experience, background, schedule preference, if they have a background check available to view, if they are CPR certified, what their interests are, and so much more. From there, you can choose to message the individual, ask for an interview, and eventually meet them in person to make sure they are the right fit for your family. When hired, you can even pay the nanny or babysitter right through the Care.com website for secure payment. Care.com is a great resource to find nannies and babysitters in Jersey City.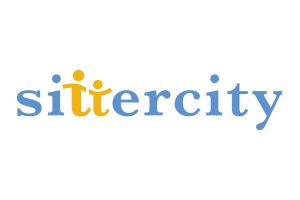 "Over a decade later, Sittercity has connected millions of families and sitters across the country. Parents come to Sittercity to find that perfect sitter who enriches, teaches, and challenges their children."
Sittercity is also a very well-known babysitter and nanny website as well. They are very similar in function to Care.com. You can post a job listing, have people apply to your job, or actually search for a nanny or babysitter yourself. You can view profiles of different people where you can see their experience, background, education, preferences, and much more.
This site also allows you to request background checks on the people you are interested in, do phone or in-person interviews, and check out the references each individual provides. You cannot go wrong with Sittercity.com to find nannies and babysitters in Jersey City.
This website is great for families looking for date night sitter and occasional babysitters, but they also have search options for finding nannies as well. This website is unique because you can search by local schools and special parents groups in your neighborhood to find your community's top rated babysitters and nannies that are actually recommended by other families and moms. On each nanny or babysitter's profile, you can view personal profile videos, see other parent's reviews, and browse through "repeat family badges."
You can book a babysitter or nanny right online and also pay them through the website as well for a totally hassle-free experience. This is a super cool and fast option for finding a date night sitter or last minute sitter. You will find plenty of nannies and babysitters in Jersey City through Urban Sitter.

This caregiver and nanny website is a great place to find long-term nannies and babysitters in Jersey City. GoNannies.com offers the following guarantees:
Free Background Checks
Online References
Anything-You-Need Live Support™
Secure Job Postings
Professional Caregiver Hiring Kit
Just as with the sites discussed above you can search through different contendents profiles, read over their background and experience, and much more.
"GreatAupair helps people just like you find great Nannies. We give you the most advanced search tools and security systems available to make it safe and easy to find Nannies with the specific traits you want. Whether you're seeking a part-time, live-out job or perhaps you want a full-time, live-in job… Either way, if you want great Nannies, we've got you covered."
Whether you are looking for a nanny from your neighborhood or you are looking for an Aupair, this website has something for everyone and every family. This website offers very similar features the options discussed above.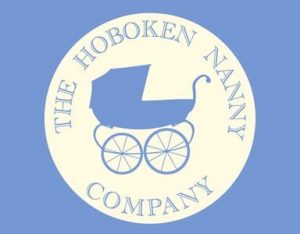 If you are looking for an even more local nanny placement company, look no further than The Hoboken Nanny Company. This is a local professional nanny placement service that does all the work for you. They will help you find the perfect nanny for your family based on your needs and personal preferences.
You can also read our blog on 'Indoor things to do with kids in Jersey City.'