8 Cool and Unusual Things to Do in Jersey City
Located on the famous Hudson River just across New York, Jersey City has grown and developed along with the city known as the Big Apple. The two cities are connected via an array of subway and boat routes. Whilst New York City is the main tourist destination in the area, Jersey City still has a lot to offer, including some of the most mesmerizing views of the Manhattan skyline. There are a ton of fun things to do in Jersey City from restaurants to parks, they have it all. Let's take a look at 8 cool and unusual things to do in Jersey City.
Visit Lincoln Park 
Lincoln Park is one of the largest parks in the county covering an area greater than 270 acres. It is also partially comprised of wetlands and has several trail routes including the Lincoln Park Walk, the Hackensack river walk, and the East Coast Greenway that nature lovers can explore. If that is not enough, there is also a lake covering 3 acres where you can go fishing. Moving in this area can be a nice experience as you get to enjoy all the perks of nature whilst living in the city.
Whilst visiting the park you can come across several historical monuments such as the statue of Lincoln the Mystic which was commissioned in 1929. The park is also home to the Jersey City Civil War memorial. 
In addition, the park also has various recreational facilities including basketball and tennis courts, football, soccer and baseball fields. It even has a few cricket pitches where you can try your hand at this sport which is very popular in certain parts of the globe including England, Australia, South Africa, and India. 
If you are a fan of the popular TV series "The Sopranos", you might like to know that some of the scenes in the very first episode of the show were filmed in Lincoln Park. 
Experiment at the Liberty Science Center
No matter how old you are, the Liberty Science center is bound to bring out the child in you. With a hands-on approach allowing you to conduct experiments and see the science behind popular phenomena, the Liberty science center is great for children and adults alike. It provides a cool and fun way to learn about science.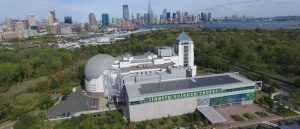 The largest planetarium in the western hemisphere is also located within the Liberty Science Center. It is known as the Jennifer Chalsty Planetarium and is equipped with state of the art audio and video elements which help provide an out of this world experience. If you think that's cool, well there is something even cooler and more unusual on offer. If you are 21 or older, you might like to know that the Liberty Science Center hosts LSC After Dark parties from time to time. This is a very entertaining although unusual learning opportunity. 
Basically, it allows visitors to view exhibits and learn whilst enjoying drinks and music in a party atmosphere. If you get a chance, this is something you should experience. So, exploring Liberty Science Center should definitely be on your list of cool and unusual things to do in Jersey City.
Explore the Infinity Climber
Alright, so we have mentioned the Liberty Science Center already, but the Infinity Climber is so cool that it deserves a standout mention of its own. Basically, it is a wire mesh 19 feet tall, 26 feet wide and 24 feet deep, suspended in the air. It is a giant suspended climbing playground or labyrinth if you will. It has various routes for you to explore. With its capacity of approximately 50 people, you can enjoy this unusual experience with your family or a group of friends. This is just one of the things you must do with your kids in New Jersey, so start exploring.
Enjoy a unique sunset or a beautiful evening stroll
As mentioned before, Jersey City is inseparably linked to New York City. One example of this is the fact that one of the coolest things to do in Jersey City is to watch the sunset over the Big Apple. Later in the night, you can view the famous New York City lights that have inspired so many. It might sound mundane, but once you experience the view, you will understand why this unusual experience is so popular.

Let loose in Hoboken
If you like the sound of the after-dark experience, you should really check out Hoboken after dark. It's a small neighborhood in the northern parts of Jersey City. Whilst small in size, approximately one square mile, it is large in character. 
Hoboken is home to such a wide variety of venues where you can enjoy different music styles and cocktails that it has become famous for it. It is a real mix of cultures and styles where history meets the modern world, youthful energy, and positive vibes. You are sure to find a place that suits your style and taste. If you aren't careful, you will end up partying late into the night. After partying in Hoboken, you can try some other places too and experience the nightlife in Jersey City.
Enjoy a morning Jet ski  ride or Kayak 
After a night of partying, you're going to need something to kick start your day. Well, it might be unusual, but what better way to get your pulse going than enjoying a morning jet ski ride in New York harbor? There are also some fun kayaking and paddle options.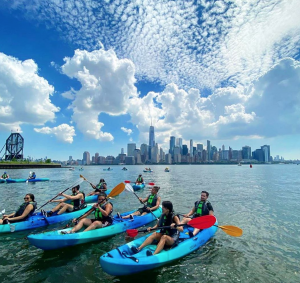 Not only will you enjoy the adrenaline rush and thrill of jet skiing, but you will also have the opportunity to view New York City from the water. This will provide you with a somewhat different perspective of the city. One thing is for sure, you won't experience anything similar anywhere else.
Visit Mana Contemporary
This massive art warehouse located in Journal Square is home to an in-house museum as well as workspaces for local artists and studios. There are many events and exhibitions that occur at this space throughout the year featuring contemporary, visual, and performing arts shows. We encourage you to check-in regularly, as there are constantly new exhibitions and programs in the space.
Visit a winery
You might be tired after so much learning, exploring and partying. Perhaps now is the time to try something a bit more relaxing. New Jersey has a climate perfectly suited to winemaking so once you have explored Jersey City, a quick ride away is a beautiful winery. Why not visit one of the many vineyards and learn about how different wines are made? Check out this full list of wineries near Jersey City.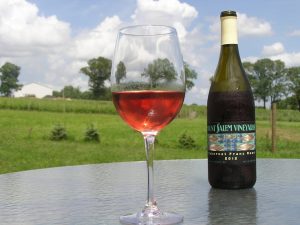 Some of the vineyards offer live music shows. You know what this means. Grab a blanket, get in a cozy lawn chair, and enjoy some live music whilst sipping on the wine of your choice. There are few things more relaxing than that.
There's no time like the present
We have offered you a little glimpse of what awaits you in Jersey City. There is no time like the present, though. So, make a plan, don't hesitate, and enjoy the cool and unusual things to do in Jersey City. 
Author Bio: Angie Sims
Angie Sims used to work in the traveling industry for 6 years, and now she works in the relocation industry. For the last 3 years, she has been specializing in helping people with their domestic and international relocation. She is also a full-time mom and a part-time blog writer. From her own experiences, she writes about traveling and moving with children on her blog.