Things To Do in Hoboken With Kids in Winters
Winter is upon us! It can be a real struggle to get out of the house with the kids and have fun during these cold days but luckily Hoboken has a ton of fun activities available for families. We have created a perfect list for you and your family to find fun things to do in the winter with your family!
Also, read our blog on the best places to visit during winters around Jersey City.
1423 Clinton St, Hoboken
Anyone can join in and experience the exciting sport of rock climbing at The Gravity Vault Indoor Rock Gym! They aims to provide a fun, welcoming environment where beginners and experienced climbers alike can learn, train and enjoy climbing together. Don't know where your rock climbing experience lies? Don't worry! They have climbing options and teaching programs available. Walk-in climbs start at $20 and you can even take a group lesson for $27 per person! You can see all the pricing options here. Isn't this an interesting thing to do with kids in Hoboken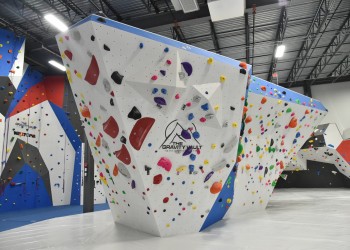 1301 Hudson St. Hoboken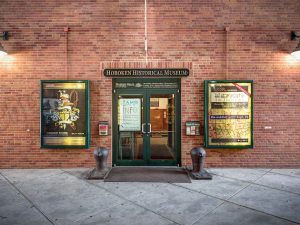 Why not head to a local museum? The Hoboken Historical Museum (est. 1986) collects and displays artifacts in themed exhibitions on Hoboken history and offers educational programs, lectures, tours, and hosts films and plays. Apart from the fascinating exhibits, the museum offers an educational Family Program. They are open six days a week, Tuesday-Thursday from 2 PM -7 PM, Friday 1 PM – 5 PM and the weekends from 12 PM – 5 PM! Admission is $4 and free for children and members.
213 Bloomfield Street, Hoboken
This is an excellent choice for the wintertime for kids. Admission is only $3 per adult and all children under 12 are free. There's something for everyone at the Hoboken Fire Department Museum. For kids, the star attraction at the former fire station at 213 Bloomfield St. is the shiny red Ahrens Fox fire engine, circa 1932; this "Cadillac" of fire trucks has been meticulously restored and occasionally stars in civic parades.
Kids can get a boost into the driver's seat for a photo op by one of the retired firemen who assembled and care for the collection, or one of the Museum's staff who are now working there every weekend. Parents are welcome to climb up as well. You can even ring the big brass bell. Kids also love the photo of one of the many fire dogs who thrilled to the sound of a fire alarm and bounded up to their designated spot on the truck.
500 Park Ave, Hoboken, NJ 07030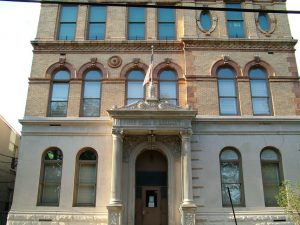 As a vital contributor to the quality of life in Hoboken, the Library connects residents with information and entertainment through a diverse collection of printed and electronic materials, innovative programs, in an inviting, family-friendly facility. This is a great place to take the kids to read and spend time with them indoors.
1140 Maxwell Ln, Hoboken
With a wide range of classes, Urban Jungle Play focuses on core pillars of childhood development that encourage cognitive, social-emotional, and motor development. Classes are ~45-minutes and tend to children 5 months to 6 years of age and can be booked individually or ongoing.
157 1st St, Hoboken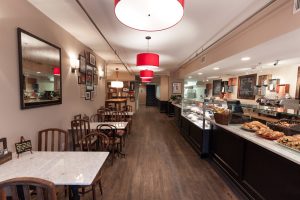 Choc·O·Pain is a French Bakery & lunch café located in Jersey City & Hoboken that offers lunch, breakfast, pastries, sweets, tarts, etc. This is a perfect cafe to go with your kiddos. You can also take one of their fun baking classes with the kids. They have enough space for your family and a ton of kid-friendly options. Enjoy a cup of coffee for yourself and maybe a hot chocolate for the kids.
720 Monroe St E312, Hoboken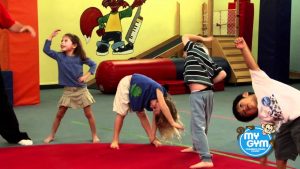 My Gym offers a variety of programs devised to help children ages 6 weeks-10 years develop physically, cognitively and emotionally Each class is specifically tailored to each age group and are grouped based on parent participation and independent classes. Spend a fun wintery day indoors have a fun energetic day with the kids.