Resources for Pregnant and New Parents
Getting ready for childbirth and having a newborn can be extremely challenging, both mentally and physically. You likely have a ton of questions and anxiety when looking for resources like finding a good doula or researching lactation consultants or even massage for new babies.  We have consolidated these resources to help you during this new chapter in your life!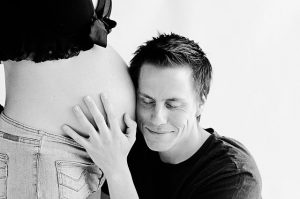 Doulas
The doula is a professional trained in childbirth who provides emotional, physical, and educational support to a mother who is expecting, is experiencing labor, or has recently given birth. Their purpose is to help women have a safe, memorable, and empowering birthing experience.
Hoboken Doulas is a provider of nonmedical birth and postpartum care, as well as childbirth classes and prenatal yoga classes. They serve Hoboken. Hudson County, Morris County, Bergen County, the Northern New Jersey Area, and New York City!
Michelle helps moms with prenatal & postpartum yoga, lead well care workshops, & offer birth support. She loves helping mothers connect with their babies and has found a passion for assisting women through the full spectrum of good care from pregnancy to recovery in the postpartum period.
Mamarama is a perinatal provider serving new and expecting families in and around Jersey City, New Jersey. Jayne Freeman is a CEA/MNY Certified Childbirth Educator, breastfeeding counselor and postpartum doula who has been in business since 2012. She also provides a variety of comprehensive group and private childbirth classes.
Tapestry Birth is a collective of birth professionals founded by Marci Mathew, Cara Birnbaum Harmon, and Lisa Schillo Acevedo. We provide education and support through pregnancy, birth, and early parenting. Their services include childbirth education, birth and postpartum doula care, breastfeeding support, and other workshops and services to help women, along with their loved ones, build their village and enter parenthood with confidence.
The Midwives of New Jersey is a provider of professional care for anticipating and new mothers in Hoboken, Madison, and Hackettstown. The Midwives of New Jersey believe that birth should be empowering whether in the hospital or at home. Because they are a client-focused practice, you will find that your office appointments will allow enough time beyond routine prenatal care to address any questions you may have and to allow time for socializing. They assist you with the first breastfeeding and check-in with you postpartum with phone calls and/or home visits.
Lactation Consultants
Carmen Baker-Clark
Carmen Baker-Clark helps in teaching mothers how to breastfeed in her role as Manager of Lactation Services at Hoboken University Medical Center. You can reach her at 201-214-7222.
Since 2010, Jennifer has been an International Board Certified Lactation Consultant (IBCLC) and an accredited La Leche League (LLL) Leader, since 2000. She is a former Partner of Mahala Lactation and Perinatal Services, LLC. You can reach her at 917-312-5700.
MilkBodySoul combines the skills and expertise of an International Board Certified Lactation Consultant with a Nurse Practitioner to offer you the most holistic approach during your breastfeeding and lactation journey. They provide in-home holistic lactation services as well as lactation classes for parents, caregivers and health care professionals. You can reach them at 215-200-9200.
Prenatal Yoga Classes
Yoga Shunya is located in downtown Jersey City at 275 Grove Street, site of the historic Majestic Theatre. They provide a ton of options for classes including prenatal classes.
JC Bump & Baby offers a variety of fun yet informative activities for moms and babies. Connect with other moms by joining support groups, yoga classes, workshops or their private Facebook page. They offer guidance for women in every stage of motherhood. Check out their class schedules. 
According to them, Yoga for moms is an ideal way for pregnant, new and veteran moms to relax and renew in the company of other women. This gentle practice includes slow movement, stretching and strengthening in their classes. They close the practice with meditation to promote happiness, increase calmness and clarity and reduce stress, something all urban moms need. Tuesday nights 6:45-8pm
Surya Yoga's Jersey City location hosts prenatal yoga classes for moms to be. Their classes are designed to help you deal with physical and hormonal changes in your body at this special time while mentally and physically preparing yours for labor. Their experienced teachers will help you alleviate issues such as backaches, sciatic pain & indigestion while improving circulation and strengthening pelvic & uterus muscles.
Through the use of props and a wide spectrum of Asanas adapted for the ever-changing pregnant body, Jivamukti's pre-natal yoga classes enable the pregnant yogi to safely practice yoga Asanas. The class emphasizes breathing, stretching, and strengthening the body — empowering the mother and the child within.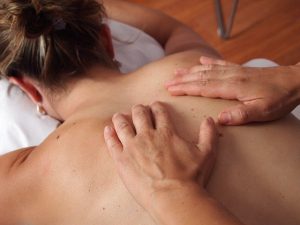 Massages
Laura is a massage therapist, nutritional consultant, wellness warrior and champion of women. Pregnant women, babies, and new moms are her passion. She offers Prenatal Massage, Massage for Partners and Reiki to support you during this special time. Laura also offers postpartum massages.
At Salvation Wellness, each massage is tailored to meet your specific bodywork goals and preferences. They offer prenatal massages that help your pregnancy aches, pains, and swelling with their therapists experienced in Prenatal Massage.
Hoboken Women's Wellness was created as a safe space for pregnant women to receive nurturing compassionate care from skilled practitioners who are informed in the specifics of pregnancy as it relates to massage and beyond. They provide prenatal and postnatal massages for new mamas.
Physical Therapy
Elizabeth Morel offers physical therapy and specializes in pediatrics and pre-natal & post-natal moms. Elizabeth helps treat some of the physical "damage" to the pelvic floor caused by pregnancy and birth through various exercises and sessions.
Conveniently located in the heart of Jersey City, Liberty Physical Therapy is a state-of-the-art and largest outpatient Physical Therapy facility in Jersey City offering Orthopedic, Spine, Sports, Women's Pelvic Floor, Vestibular, Neuro & Pediatric Physical Therapy. They offer therapy for women's pelvic floors to help strengthen the muscles, fascia, and ligaments down thereafter pregnancy.
The Women's Health Program at Exchange Physical Therapy Group can help you safely reduce pregnancy-related back pain. Their physical therapists have specialized training in physical therapy for women, which can benefit women suffering from a variety of medical conditions. Physical therapy during pregnancy is useful for anyone, as it can improve your chance of having a smooth pregnancy and decrease pregnancy-related pain which they can help with.
Sleep Training
Miss Megan is the owner and founder of Mindful Montessori™, Mantra Sleep Solutions™, and The Miss Megan Effect™. She is an innovator and an expert in her field. Her unique and creative methods of focusing on Conscious Parenting and Non-Cry-It-Out Sleep Solutions have served families within the greater New York City area and worldwide for years. Miss Megan offers sleep solutions, homeschooling, overnight care, coaching for parents and more. She is always open to creating a personalized plan for parents depending on their specific needs.
Nicole is a member of the Association of Professional Sleep Consultants. Through this certification, she has been educated on numerous methods that help families get more sleep. She recently also completed a certification in Infant Mental Health and completed a certificate course in Maternal Mental Health. Sleepy Mama provides a complimentary 15-minute phone consult for everyone who contacts us and is interested in learning more.
Feeding Specialist
Alyssa Kane is a Certified Speech-Language Pathologist and International Board-Certified Lactation Consultant with over 10 years of experience. Alyssa and her team of speech-language pathologists provide in-home speech and feeding evaluations and therapy throughout Jersey City, Hoboken, and Manhattan/Brooklyn. Her practice services infants through adolescents with a variety of feeding/swallowing difficulties and speech delays. Alyssa also performs community/professional education workshops.
Alyssa's specialization is working with the pediatric population with feeding/swallowing challenges. She has worked in a variety of settings, including outpatient centers, early intervention in family homes, school settings, acute care, and sub-acute facilities. Alyssa worked at the world-renowned Rusk Rehabilitation Center at NYU (NICU, PICU, general pediatric floor and outpatient center).
Acupuncture
At Erin Kumpf Acupuncture & Herbs they provide women in Jersey City, Hoboken and the surrounding cities with prenatal and postnatal support, vital for the best health for you and your baby during and after pregnancy. Acupuncture is effective in both prenatal and postnatal support as it relieves tension, helps prevent a miscarriage or premature labor, and even promotes labor when the time comes to deliver your baby. Once you have your baby acupuncture is a wonderful treatment for helping improve sleep, regulating hormones, increasing milk production, promoting healing of the body's tissues, and reducing the postpartum depression many women experiences.
Acuworx Acupuncture Studio is an acupuncture office improving the health and well being of the Jersey City community. They do various acupuncture treatments that can help with decreased pain, improved sleep and energy, stress relief, and enhanced mood.
NJ Acupuncture Center opened its doors in Jersey City & Bayonne in June of 2016 and the response has been overwhelming. At NJ Acupuncture Center they offer treatments that are customized to the needs of each patient. They have some great treatments for postnatal and prenatal.
Pelvic Rehab
Judith Meer received her B.A. in Psychology from Barnard College and went on to pursue her Doctorate of Physical Therapy at New York University (NYU). Several years after graduation, she found her passion for pelvic floor physical therapy. She treats women for a wide variety of pelvic floor and post-operative conditions, including post-prostatectomy, endometriosis, interstitial cystitis, prolapse, incontinence, and various pain conditions. Collaborative and compassionate care are the hallmarks of her practice. Dr. Meer especially enjoys helping postpartum moms navigate the world of issues "down there" by giving them the knowledge and tools they need to tackle any bowel, bladder, or sex-related problems they may be dealing with after delivery. She also is the only local practitioner who offers home visits for postpartum women living in Jersey City and Hoboken… because what new mom needs the added stress of trying to get out the door to an appointment?
Hospitals and Gynecologists
Jersey City Medical Center offers a full range of women's health services to women at any age from routine care through diagnostic procedures.  At Jersey City Medical Center, their trusted multidisciplinary team of experts will help you prepare for each development from preconception to post-delivery. Every expectant mother is provided with complete services, including current education on childbirth and infant care, along with a comfortable and safe delivery. Their mother-baby unit features state-of-the-art technology and a soothing setting to ensure you receive the best possible outcome. They are one of the only hospitals in the nation with breaking new technology that takes an extra step in childbirth.
This kind of award-winning care has been our tradition since 1863. It continues today with a deep commitment to provide a lifeline for the health needs of the people of Hudson County by bringing together advanced medical technologies and state-of-the-art care that includes, a 34-bay emergency room and dedicated OB-GYN emergency department, private rooms in our Family Birth Unit, specialty medicine for inpatient rehabilitation, transitional care, child and adult behavioral health, women's health, wound care, orthopedics, robotic surgery and other surgical subspecialties.
The physicians at Palisades Women's Group evaluate, diagnose, and treat virtually any disorder or disease of the female reproductive system. They provide regular visits, where they offer exams, screening (such as Pap testing), family planning guidance, and other tests you may need to stay as healthy as possible. If you are pregnant or preparing for pregnancy, their team is by your side every step of the way. Having prenatal care as early as possible raises your chance of a healthy delivery. They provide guidance to help give your baby the best start possible. They also have ultrasound services.
At their Pediatric offices, their main goal is to combine quality medical care with compassionate doctors for your family. From birth to college, our patient-focused, personalized practice can provide you with a family primary care physician. Their pediatricians can help manage the physical, behavioral, and mental health of your child or adolescent. Riverside Medical Group also has OBGYN services and parental departments.
Online Groups for Parents
A great resource for new parents is also local meetup groups online. They provide various information and set up workshops that can be helpful.
JCFamilies is a not-for-profit organization that connects over 25,000 local parents through its various channels, providing information, resources, and wholesome parenting experiences to local communities. JC Families is the largest and fastest-growing community of parents in the Jersey City area. Follow JCFamilies meetup group if you would like to know about the latest events, mommy meetups, and workshops for families in Jersey City.
Are you a new mom in Paulus Hook? New to the area or just looking to make new friends? This meetup group has been created for both working and SAH mommies with babies and toddlers in the Paulus Hook area who want to connect locally. The group shares ideas for consistent play dates, holiday parties, family events, and moms-only events while helping to support the local businesses here in Paulus Hook and throughout JC.
Jersey City Mamas is supporting our community with acceptance and empowerment, while authentically sharing the impact of motherhood. They share local mom experiences, events and other resources.
Little Hoboken was started by two local moms. Over the years, they started Little Hoboken as a little labor of love, that has turned into a community-driven parenting resource that has something for everyone. Little Hoboken is a great resource all for moms in Hoboken, created by moms in Hoboken, with advice from experts in Hoboken, and reviews about products that work for life in Hoboken. And, of course, events that are for moms & families.
La Leche League International is a non-governmental, nonprofit organization that organizes advocacy, education, and training related to breastfeeding. To help mothers worldwide to breastfeed through mother-to-mother support, encouragement, information, and education, and to promote a better understanding of breastfeeding as an important element in the healthy development of the baby and mother. They do serve the Jersey City/Hoboken area. You can find more information here. 
There are many more resources in and around Jersey City. Leave a comment if we missed one of your favorites.  We also have a blog on parenting apps to make your transition into the new mom life easier. And, if you are looking to get back to an exercise routine, check out some of the best places to workout in Jersey City at our fitness directory.