Child-Free Getaways For Parents In Jersey City
There is nothing more important than taking care of kids and being there for them while they are finding their voice and growing into amazing people. However, this is a 24-hour job that you cannot quit and leave behind, so often, parents find themselves utterly exhausted at the end of the day. But nobody said you should not treat yourself to an excursion without the kids and enjoy a weekend with your significant other. Many exciting places in the US are perfect for child-free getaways for parents, but not many of them are more suitable for this than Jersey City. Even though this is a child-friendly city, there are a number of places where you can enjoy some quiet time away from the little ones.
Spend your weekend enjoying the taste of delicious cuisines from around the world
If you are tired of slaving in the kitchen cooking for the family, you must take full advantage of some of the unique restaurants located in the heart of the city. One of the reasons the food is so good here is because of several farmers' markets in Jersey City where you can buy fresh produce with a guarantee that it was organically grown.
So, start your child-free getaway at the a rooftop restaurant in Jersey City.
After food, head on to the world-famous Corgi Spirits and enjoy guided tours of the distillery and vodka and gin tastings. If these spirits are too hard for your pallet, they also offer unique cocktails, such as the famous Corgi Cuppa served in an antique teacup.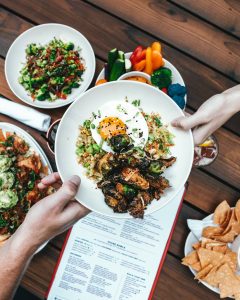 Immerse yourself into Jersey City's art scene
If you enjoy art, then a child-free weekend getaway will not be enough to see everything Jersey City has to offer. It is a true mecca of the New Jersey art scene, and everybody who wishes to see up-and-coming artists must visit one of its many galleries. But to truly get the feel of the mastery, go to the Artist and Maker Market. It stands as a direct opposite to the consumer market occupying the city and offers a perfect escape into the world of irreplaceable works of design, crafts, and arts. Likewise, during the spring and summer season, you can enjoy some outstanding performances from local musicians as part of the Groove on Groove music festival that happens at the same time.
Your weekend guide to Jersey City is incomplete without visiting the Museum of Russian Art opened in 1980. It will give you a new appreciation of the Russian Nonconformist Art from the Soviet era and that of the neighboring countries of Europe. Before you book your tickets for a weekend trip, make sure to check the museum's schedule for parties, live jazz concerts, and talks.
Moving to Jersey City
Unfortunately, the most significant danger of child-free getaways for parents in Jersey City is that you will surely fall in love with them. Not only because it offers so many things to explore, but because it is perfect for families. So, if by the end of your trip you wish to make this city your home, here are some tips that will help you execute your move to Jersey City with ease. For a long-distance move, it is best to start planning well in advance. However, this is not something you should do alone because it will take too much of your time and energy.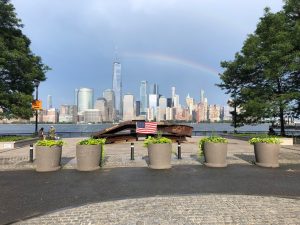 Start by hiring a trustworthy moving company that will take care of all the logistics and transportation. Likewise, with the right team of people, you do not have to worry about the safety of your belongings because they know how to handle everything best. Make the process easier by decluttering your home first and get rid of all the things you do not need anymore. That way, it will be easier to pack and move everything into your new home in Jersey City.
Spend your getaway on the water
It is impossible to fully experience this wonderful city without trying some of the water activities. One of the more adventurous ones that will surely give you an adrenalin rush is the jet ski. There is nothing like it in the world because it is located in the New York Harbor and offers a breathtaking view of the city from the water. If you want a guided tour, book a ride with Sea the City Jet Ski. However, if this is too wild for you, a few beaches near Hoboken offer more relaxed water activities that you will surely enjoy.

Enjoy the shows at theaters and cinemas
This vibrant city has done a lot for its cultural scene and implemented new ideas that merge the performance art, film, and educational programs as seen in the Jersey City Theater Center. To celebrate the cities diversity, they have produced shows that tackle the themes of identity and inspire conversations that bring the community together.
Also, not to be missed is the historical The Landmark Loew's Theatre. Opened in 1929 and still going strong with the rich program of old movies, making it the perfect romantic spot for child-free getaways for parents in Jersey City.
Also, do not miss the cozy Hot Tub Boat Tour, where you can enjoy the view of the city from the comfort of a hot tub. In the evening, it is a must if you want a romantic getaway that will destress you and leave you fully recharged.
Author Bio:
Angie Sims used to work in the traveling industry for 6 years, and now she works in the relocation industry. For the last 3 years, she has been specializing in helping people with their domestic and international relocation. She is also a full-time mom and a part-time blog writer. From her own experiences, she writes about traveling and moving with children on her blog.