Weekend Guide To Jersey City
As the pleasant summer days unroll, the opportunity to spend quality time with your family presents itself. Jersey City offers activities that appeal to anyone's taste. From family-friendly events and verdant parks to exciting cultural venues and fantastic restaurants, the options are abundant. Below we present you a weekend guide to Jersey City that will surely give you an idea of how to get the best out of it and enjoy a great time. 
Make Your Visit To Jersey City Fun
For locals and visitors alike, Jersey City offers a wealth of exquisite experiences and sights. Spending a weekend in the 'sixth borough' is a good time frame to get a feel of the city if you plan to move here or if this is your first visit. Unless you are a local, make sure to plan your visit. Engage in fun activities with your kids and get on an adventurous exploration of the city. Your pilot trip should be the beginning of organizing a relocation that everyone will enjoy. But before you start to learn how to make moving fun, let's get to the nitty-gritty of your weekend guide to Jersey City. 
Enjoy a full day at Liberty State Park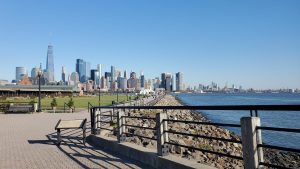 Jersey City is undeniably a family-friendly city. This reflects in the numerous parks and playgrounds throughout this bustling urban area. Liberty State Park is a true gem worth exploring, regardless of whether you are a Jerseyan or perhaps hopping across the Hudson on a memorable family weekend. 
The 2-mile riverfront promenade gives you a clear view over Lower Manhattan's skyline, the iconic Lady Liberty, and Ellis Island. If your little ones get tired of strolling and admiring the glistening waters of the river, you can pull out a blanket and enjoy a relaxing family picnic. The green fields sprawling across generous acreage are ideal for flying kites, playing catch, or soaking up the lovely views while relaxing. 
There are two playgrounds in the park, the smaller one located in the southern portion, near the parking lot. The large one features lots of fun structures for youngsters to enjoy. It is encircled by picnic tables and shaded benches.  
The Liberty Science Centre is undoubtedly worth the visit. You will enjoy it as much as your kids. Here you can dive into science exploration through fascinating interactive exhibits for hours on end. 
Liberty State Park is the perfect spot to add to your list when planning a perfect family trip. Besides, it can be your springboard to visiting Liberty Island and Ellis Island. 
Indulge in the lively ambiance of Downtown Jersey City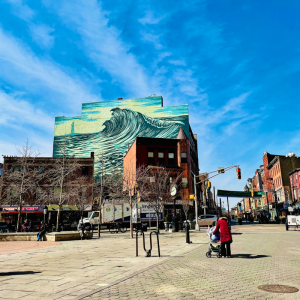 The Hudson River Waterfront Walkway is a great place for leisure strolls and fantastic views of NYC's Financial District high rises. Along the waterfront, you will find the Colgate Clock that lights up in neon every night – it's one of the largest clocks in the world!
Downtown Jersey City offers an exciting mixture of historic neighborhoods and green spaces. Van Vorst and Hamilton Park are definitely worth the visit. 
You can explore the farmer's markets and the local coffee shops of the city or indulge in a fantastic shopping experience in one of the many fabulous specialty boutiques along Grove Street and Newark Avenue. Newport Centre Mall is also nearby, and it features a movie theatre.
Explore the food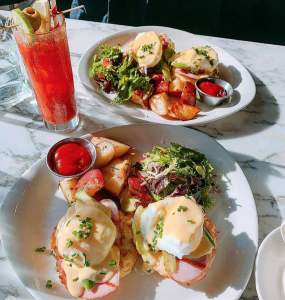 Jersey City is a melting pot of cultures, which reflects in the fabulous culinary offerings. Everyone will find something to their appeal, as the city arguably is the hippest food town in the Garden State. Your weekend guide to Jersey City cannot be complete unless you indulge your senses in sampling the fantastic food options.
If you are a seafood lover, you will find some of the best seafood in Jersey City. With its proximity to water, the fresh catch is abundant, so you can look forward to a delicious meal after actively exploring the city. Whether you choose an expensive place or a no-frill restaurant, you surely won't be disappointed.
Jersey City is also a pizza hub with a stellar reputation. You can have your pick from classic Italian-American to vegan and everything in between. Everyone loves pizza and has their favorite, and your kids will surely be thrilled with your idea for lunch or dinner.
If you want to enjoy the pleasant weather outside, check out some of the city's rooftop bars and restaurants and indulge in the pleasant ambiance.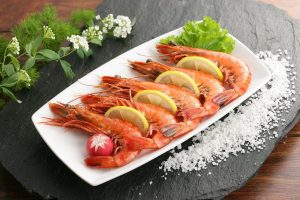 To cut to the chase, whatever your food preferences may be, Jersey City has it all. With succulent burgers, authentic vegan and vegetarian food, palatable Italian, Indian or Mexican dishes, the city's food scene is an adventure in itself.  
Fun water activities are a perfect addition to your weekend guide to Jersey City  
Weekends are a true delight for sports and outdoors enthusiasts. If you belong to this camp, what better time than summer to engage in exciting water activities, with the bonus of splendid views of the Big Apples' skyline. Kayaking, rafting, and tubing are all available within an hour from the city. But you don't have to go too far for an impressive weekend experience. Try some of the tours Urban Paddle offers. You can choose a kayak or a stand-up paddleboard and enjoy an authentic and memorable weekend activity suitable for the entire family. 
Get a nice keepsake from your weekend in Jersey City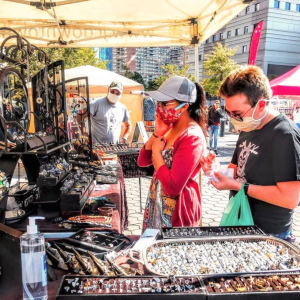 Shopping is fun in Jersey City. Artist and Maker Market at Grove Street PATH Plaza is an open-air bazaar where you can purchase locally created arts and crafts. So if you are searching for the perfect local gifts for your loved ones back home, or you want to add a unique artisan piece to your jewelry collection, AMM is an excellent option. Besides, you will surely enjoy the time you spend here, even if you don't buy anything. 
In summary, with this weekend guide to Jersey City, you and your family will undoubtedly make some lovely memories. The city offers endless activities and things to explore, and it will inspire you to visit again. 
About The Author:
Angie Sims used to work in the traveling industry for 6 years, and now she works in the relocation industry. For the last 3 years, she has been specializing in helping people with their domestic and international relocation. She is also a full-time mom and a part-time blog writer. From her own experiences, she writes about traveling and moving with children on her blog.