How To Plan A Perfect Family Trip
Having a stress-free, enjoyable trip with your family is a lifetime dream for many families. Unfortunately, due to a lack of free time, money, and organizational skills, many people give up or plan only short-distance trips. Luckily, there's a way to plan a perfect family trip, be it a winter break or a visit to a tropical island, and be ahead of any challenge that might go down your street. This guide will be useful for families that are planning to visit a faraway destination and have an absolute blast with their loved ones. 
Know your destination 
Surely, the first step should be deciding on your destination. You will base this decision on several different factors such as time, budget, and ways of travel. Furthermore, as you're traveling with kids, it's crucial to choose family-friendly places. For example, Morris Country is a popular family destination. And there is a good reason for that. Families decide to visit Morris County and all its wonders because it allows them to enjoy a fulfilling holiday and avoid hectic cities that are more attractive for students or single young travelers. Carefully pick a destination that will be interesting for both kids and adults, and that has family-friendly attractions and spots in nature you can all enjoy. Once you decide where you'll travel, we can continue to the next step.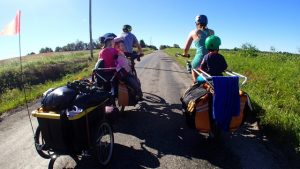 Prepare your budget 
One of the main advantages of on-time organization and planning is having enough time to prepare financially for this trip. To plan a perfect family trip, you need to stay within your budget. Starting a journey that's too expensive may lead to an early end and disappointment of all family members. That's why you should carefully plan your trip and estimate the budget you'll need to go through with it. Include all the small and big costs, including accommodation, gas, stops, snacks for the road, additional fees for certain attractions, etc. Don't leave any expenses out of your budget plan to make sure you have a realistic image of how much you will spend. This will ensure you are in a good mood during your trip and have enough money for all the things you want to see and do while traveling.
Involve everybody 
As you're about to go on a family trip, all family members should enjoy this journey.  This means that everybody should be included in the planning process, and express their opinion about where and when you'll visit certain places. Make sure you talk to your kids about this trip, ask them about their expectations, explore the map together and decide what attractions you're going to visit are. This will keep them more excited about the travel and ensure a good mood and atmosphere during the trip. 
Remember: everyone having a vote in the planning process also means everyone should have responsibilities. Assign specific tasks to your kids, such as packing their bags, making sandwiches for the road, etc. This depends on their age, but be sure to give them some responsibility to keep them interested in the trip.
Have travel buddies
Family trips are fun, but both parents and kids want to spend some time with people of their age. That's why it may be a great idea to invite a family with kids of a similar age to be your travel buddies. This type of trip is not only more fun but also safer. In case you need some help on the road – there's a friend that can help you out immediately.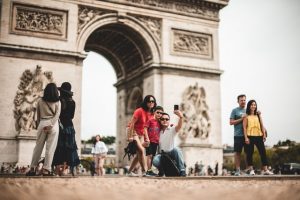 Save time by online bookings 
Luckily, family trips nowadays are made much simpler with the help of the internet. You can save a lot of time by booking accommodation online and doing online check-ins at the airport, making reservations in restaurants, and buying tickets for attractions. These simple steps will prevent everybody from standing in a queue and give you more time to enjoy your vacation. 
Prepare for the road 
If you have a long drive ahead of you, make sure you're ready for it. Here are some tips to make your travels more convenient:
Prepare snacks and drinks

– it's essential to prepare sandwiches and other snacks for the road. However, be sure to pick food that doesn't make a lot of mess in the car. 

Keep kids interested

– you're not expected to create fun for your kids all the time during your drive. However, there should be some fun toys,

useful apps and games

, and other things that can keep them busy during long travels.

Explore the possible stops – as you plan your itinerary, make sure you explore possible stops where your family can take a break after a long time in the car. Research restaurants, cafés and other places along the road where you can get some refreshments.
Stay safe
Apart from the necessary travel insurance, check what other things can keep you safe when traveling long-distance and avoid common traveling mistakes. Ensure you have enough medicines you regularly take and prepare some basic first-aid meds you generally use. Furthermore, if you're traveling to a crowded place, ensure your kids have working phones or other means of communication in case they wander off. And finally, if you're traveling by car, do all the necessary checks before the trip, and ensure your vehicle is ready for a long drive.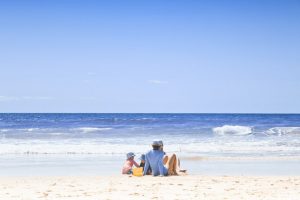 Enjoy it!
Even though you might plan a perfect family trip, there are always unpredictable things that can happen and put you in a bad mood. However, it is essential to know that a perfect family trip is not made of perfectly planned steps, but of unforgettable memories, you'll make with your loved ones.  These moments truly matter, so in case anything unexpected happens, do your best to solve it and move on to enjoy your vacation. Have a nice trip!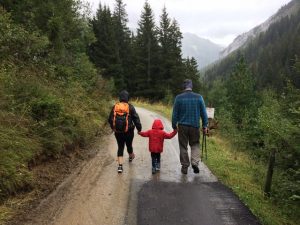 About the Writer:
Angie Sims used to work in the traveling industry for six years, and her current job in the relocation industry. For the last three years, she has helped many people with their domestic and international relocation. She is also a full-time mom and a part-time content writer. She writes about traveling and moving with children using her own experiences.