20 Best Italian Restaurants in Jersey City and Hoboken
Looking for restaurants serving delicious Italian food in Jersey City & Hoboken? We got you covered. Ravioli, thin-crust Pizza, or Mariana pasta? Look no further; read the list:
Who doesn't love a yummy warm bowl of pasta? Or a cheesy slice of Pizza? Luckily for us Jersey City and Hoboken residents, there are some incredibly delicious and mouth-watering options of Italian food restaurants with some of the best dishes around. There is something for everyone!
Chickies
236 Pavonia Ave, Jersey City, NJ 07302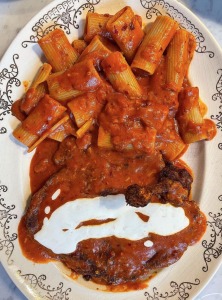 After a long wait, Chickies is now open in Hamilton Park, located at 236 Pavonia Avenue, in the space formerly occupied by GP's Hamilton Park. Chickies is managed by the same team behind Hamilton Inn and Hamilton Pork. They will offer delicious Italian food, sandwiches, pizza, salads, and more. They also have cocktails and wine.
Roman Nose 
125 Newark Ave, Jersey City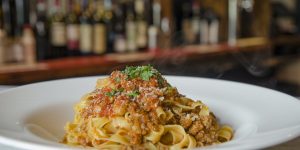 Roman Nose, Downtown Jersey City's authentic Italian food destination, is the culmination of Maria & Ruggero Fiore's journey from a small farming village in the Lazio region of Italy to the heart of JC's blossoming culinary scene. Together with their sons Frank and Raymond, they wanted to create a warm, welcoming, and relaxed trattoria atmosphere to share their love of high-quality, simple, clean food using the freshest ingredients. They have many options: pasta, pizzas, eggplant parmigiana, salads, and soups. This is also a perfect spot for a family or if you are on a romantic date! They have outdoor seating during the summer too. So is this becoming your favorite Italian Restaurant in Jersey City?
Porta 
135 Newark Ave, Jersey City
Porta Jersey City resides in a former pharmacy right off Newark Avenue's pedestrian walkway (we kept the pharmacy sign, so you can't miss it). Opened in 2014, the three-story Restaurant includes one of the few rooftop spaces in the city, spanning an entire block with two full bars and dining. It's become a central hub for the city's faithful New Yorkers looking to escape the boroughs and people who want to kick it, earning us recognition as one of the best late-night spots in the country!
Razza Pizza Artigianale 
275 Grove Street, Jersey City
At Razza is an absolute must for Pizza in Jersey City. They aspire to Italian cooking and eating, where location and seasonality dictate their ingredients. Razza's ultimate goal is to serve the best pizza possible. They are challenging the standard practices of pizza-making to influence the industry and elevate the overall quality of Pizza in America!
Pasta Dal Cuore
527 Jersey Avenue, Jersey City
Pasta Dal Cuore is a fresh pasta shop and Italian Restaurant. For them, la Cucina Italiana is not just a category of world cuisine but a method and philosophy and, ultimately, an expression of love and passion. Their menu is inspired by various classic regional dishes, from the cuisine found in the valleys of the Italian Dolomites to the Ligurian coast and down to the Puglian peninsula, where the ancient Trulli villages dot the sea-straddled landscape.
Porto Leggero 
185 Hudson St, Jersey City
Porto Leggero is an upscale, chandelier-filled venue serving Italian fare in a high-ceilinged space with tall windows. Located on the waterfront, you will find many delicious Italian options. They have two menus, "Signature and Traditional," with unique opportunities. From pasta to ravioli and a great wine list, they have everything you would want from an excellent Italian restaurant.
Laicos
67 Terhune Ave, Jersey City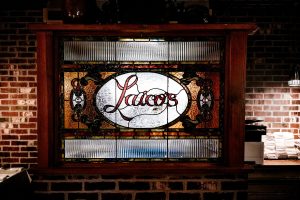 Opened by the Laico family in 1972, Laico's has served its tried-and-true dishes even as its menu evolves. For almost 50 years, loyal patrons, newfound friends, and customers have not been disappointed in their choice of dining at Laico's. The cozy, friendly atmosphere gives a traditional feel and a present-day vibe, setting the stage to satisfy established and contemporary tastes. They are a must-try for homemade salad dressing, garlic bread, desserts, cocktails, and a fantastic assortment of daily specials, pasta, and more.
15 Fox Place
15 Fox Pl, Jersey City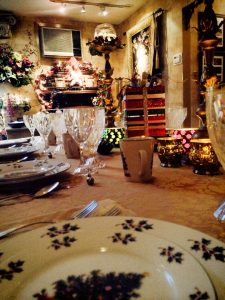 This reservation-only eatery in a private house features multicourse fixed-price Italian meals. Marc Budinich, who runs the Italian Restaurant in his childhood home, offers a unique experience. 5 Fox Place serves a $95 set menu in traditional family style. You feel like you are having dinner at someone's home and get a variety of delicious Italian-cooked dishes right at your table. Don't overeat before you visit because there are many courses to enjoy! Are you ready to explore these fabulous Italian Restaurants in Jersey City?
Carmines Italian Deli 
165 Mallory Ave, Jersey City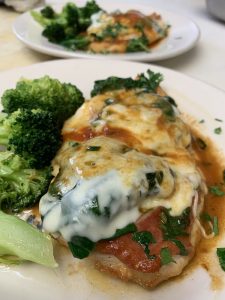 Pint-sized, neighborhood deli offering sub sandwiches, pasta & other Italian eats in a casual space. Carmines is a classic spot for some delicious Italian foods. They have a small sitting area, but many prefer to take it out. They have a wide variety of dishes on their menu, so there is always something for everyone. Their chicken parm sandwiches, penne vodka, and baked ziti are yummy.
Corto
507 Palisade Ave, Jersey City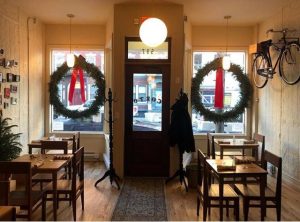 Located in Jersey City Heights, Corto is an authentic Italian gem. The concept of Corto is simple — to deliver affordable, rustic Italian dishes, and they do that perfectly. They don't have a vast menu, but simple and deliver affordable, rustic Italian dishes. You can find something for everyone, from a yummy rigatoni to gnocchi to their angry stewed chicken.
ITA Italian Kitchen
682 Bergen Ave, Jersey City, NJ, 07304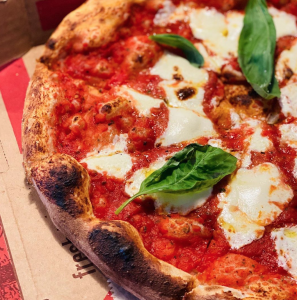 ITA Italian Kitchen is Jersey City's gastropub from talented Chef Dylan Golden, known for his work at Upland in Manhattan. Inspired by the best Italian bistros, ITA Italian Kitchen honors old-world Italian roots, lifestyle, and food with a modern touch. Specializing in Neapolitan-style pizza, House Made Pasta, and local seasonal produce. ITA's full BAR offers a selection of 20 draft beers, a thoughtfully selected wine list, and classic cocktails. Gluten-free pasta and vegan Pizza are available and very popular. We love this new addition to Jersey City!
Gino's Pizzeria
380 Central Ave, Jersey City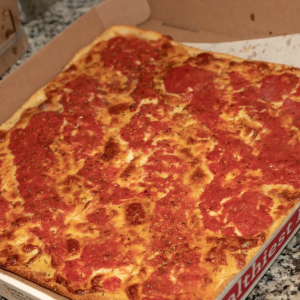 Gino's is a family-owned Pizzeria & Restaurant serving classic Italian-American dishes that have been in the family for generations! Founded in 1976, what was once a tiny pizzeria, has become a cornerstone restaurant for great Italian-American food! Their grandma slices are a must-try.
Italian Restaurant in Hoboken
Augustino's
1104 Washington St, Hoboken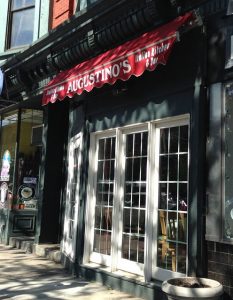 Augustino's is a long-standing family-run Italian restaurant in Hoboken. Known for its classic Italian food and charming space, this one is not one to miss. If you want some authentic Italian food, Augustino is ready to deliver. Unfortunately, the space is relatively small, so getting a reservation can be nearly impossible, but keep trying in advance. At Augustino's, you can order fantastic seafood, beef, chicken, pork, and pasta dishes from classic recipes. Try the chicken or shrimp parmesan or the traditional Sunday sauce for a popular treat from the menu.
Margherita's 
740 Washington St, Ste 1, Hoboken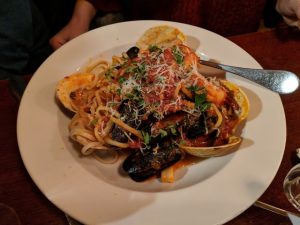 Dine out with family or friends at Margherita's Pizza and Cafe. Brand new to Hoboken, this Restaurant serves various tasty Italian dishes. Margherita's Pizza and Cafe has appetizers like fried calamari with marinara sauce, stuffed mushrooms, and zucchini sticks. The main course of chicken marsala, cheese-filled ravioli, shrimp primavera, or penne vodka will fulfill the appetite. They also serve Pizza, including specialty options, calzones, and sandwiches.
Panello
720 Monroe St, C105, Hoboken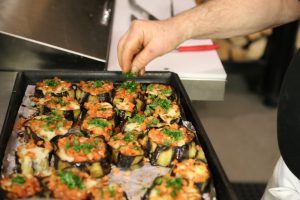 Panello is a blending of fresh, traditional Italian fare (Piatti Piccoli) and artisanal Pizza centered around an authentic wood-burning oven (forno a legna) baked bread (pane). Owners Iggy and Frieda Sciancalepore invite you to share their passion for fresh, simple, authentic Italian food and original creations by Chef Iggy in the new Monroe Center in Hoboken. The menu is the perfect size to try something different each time you come. They are BYOB as well.
Otto Strada
743 Park Ave, Hoboken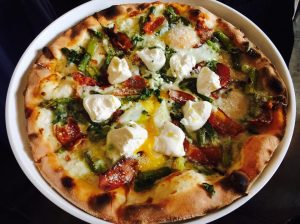 Otto Strada is Italian cooking at its finest; simple foods made with high-quality ingredients in a wood-burning brick oven. Otto Strada is a traditional Italian restaurant. The chefs built this menu around a simple concept: uncomplicated dishes made with top-quality ingredients cooked in a wood-burning brick oven to maximize flavor. Most, if not all, of the dishes on Otto Strada's menu, are family recipes handed down from generation to generation. The Restaurant is BYOB too. The food at Otto Strada is essentially Italian comfort cuisine. One of the house's specialties is Pizza, which has several red and white varieties. Some favorites include crispy prosciutto with tomatoes, goat cheese, homemade mozzarella, fresh basil, and prosciutto di parma, and a delicious but straightforward four-cheese with ricotta, mozzarella, caciocavallo, and Parmigiano Reggiano.
Trattoria Saporito
328 Washington Street, Hoboken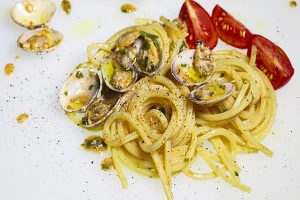 Located in the mile-square town of Hoboken, New Jersey, Trattoria Saporito serves a variety of Italian favorites in a bistro-style restaurant. They are also a BYOB restaurant. Start your meal at Trattoria Saporito with one of the Restaurant's appetizers, such as fresh mozzarella and sun-dried tomatoes or the sliced eggplant with fresh pecorino cheese. They have perfect authentic Italian food here. The Restaurant also offers online ordering and an extensive kid's menu. End your Italian dining experience with an order of homemade tiramisu or crème brulée.
Johnny Pepperoni
219 11th Street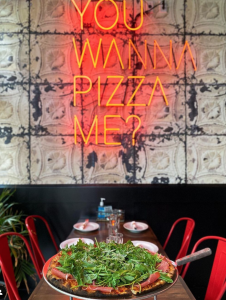 Local restaurateur John Avoletta, the owner of uptown eateries City Bistro and Lua, remembers that his grandmother would steal his winter coat to cover her rising pizza dough when he was a kid. After countless pies of his own and two decades in the restaurant business, he's opened his first Italian kitchen and pizzeria, Johnny Pepperoni. Additionally, Johnny Pepperoni is dedicated to providing an excellent dining experience and serving delicious Italian entrées and outstanding pizza. It's also perfect to go with the kids.
San Giuseppe
1320 Adams St Hoboken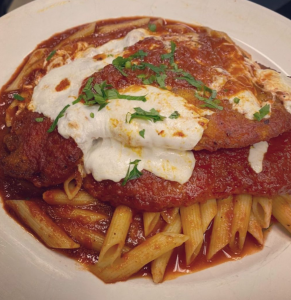 San Giuseppe has been around for a while, delivering delicious Italian cuisine. This homey restaurant showcases gourmet savory & sweet pizza toppings and traditional Italian dishes. Enjoy their coal-fired pizzas, homemade pasta, delicious entrees, and scrumptious desserts.
What is your favorite Italian spot in Jersey City and Hoboken?
Updated October 25th, 2022