Top 15 Italian Restaurants In Hoboken
When it comes to Italian food, Hoboken doesn't disappoint. This blog covers the top Italian restaurants in Hoboken. Who doesn't love delicious homemade pasta? Or some cheesy pizza? Luckily for Hoboken residents, there are some extremely delicious and must-try options that have some of the best dishes around. What's really amazing about Hoboken's Italian restaurants is its unbelievably dependable no matter who you are going with or what occasion. Whether it's date night, a birthday party, or dinner with the family.
740 Washington St, Ste 1, Hoboken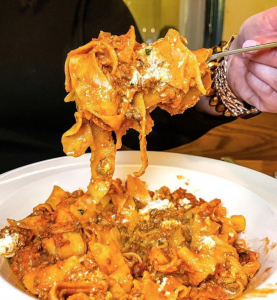 Dine out with family or friends at Margherita's Pizza and Cafe. Brand new to Hoboken, this restaurant serves a variety of tasty Italian dishes. Margherita's Pizza and Cafe has appetizers like fried calamari with a side of marinara sauce, stuffed mushrooms, and zucchini sticks. The main course of chicken marsala, cheese-filled ravioli, shrimp primavera, or penne vodka will fulfill the appetite. They also serve pizza, including specialty options, calzones, and sandwiches. So explore the top Italian restaurants in Hoboken.
720 Monroe St, C105, Hoboken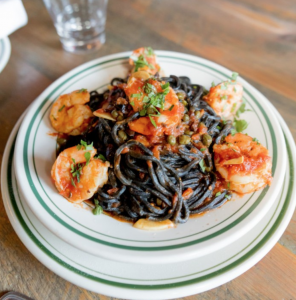 Panello is a blending of fresh, traditional Italian fare (piatti piccoli) and artisanal pizza centered around an authentic wood burning oven (forno a legna) baked bread (pane). Owners Iggy and Frieda Sciancalepore invite you to share their passion for fresh, simple, authentic Italian food and original creations by Chef Iggy in the new Monroe Center in Hoboken.  The menu is the perfect size to try something different each time you come. They are BYOB as well.
1104 Washington St, Hoboken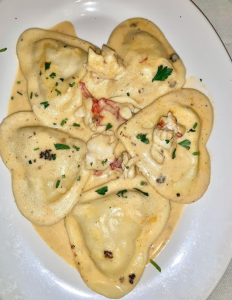 Augustino's is a long-standing family-run Italian restaurant in Hoboken. Known for their classic Italian food and charming space, this one is not one to miss. If you want some authentic Italian food, Augustino is ready to deliver. The space is quite small which is why it can be near to impossible to get a reservation but just keep trying in advance. At Augustino's, you can order fantastic seafood, beef, chicken, pork, and pasta dishes made from classic recipes. Try the chicken or shrimp parmesan, or the classic Sunday sauce for a popular treat from the menu.
743 Park Ave, Hoboken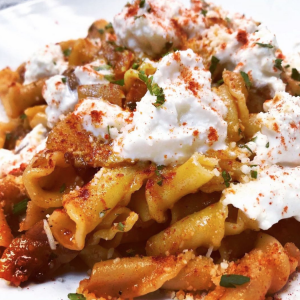 Otto Strada is Italian cooking at its finest; simple foods made with high-quality ingredients in a wood-burning brick oven. Otto Strada is a traditional Italian restaurant. Most, if not all, of the dishes on Otto Strada's menu, are family recipes handed down from generation to generation. The restaurant is also BYOB. The food at Otto Strada is essentially Italian comfort cuisine. Addtionally, one of the specialties of the house is the pizza, of which there are several both red and white varieties. Some of the favorites include crispy prosciutto with tomatoes, goat cheese, homemade mozzarella, fresh basil, and prosciutto di parma as well as a simple, but delicious, four-cheese with ricotta, mozzarella, caciocavallo, and Parmigiano Reggiano.
1319 Washington Street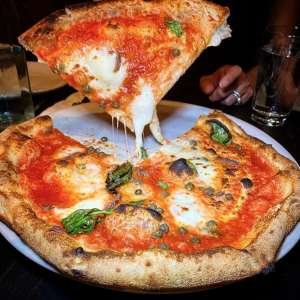 Apulia in Hoboken is offering a beautiful outdoor setup in their backyard with a tented area. Enjoy some Italian eats and drinks. Also, they have a lot of delicious options on their menu from pizzas, pasta, meatballs, salads and more. The restaurant is very romantic and perfect for a family dinner or date night.
219 11th Street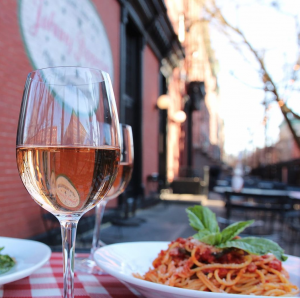 Local restaurateur John Avoletta, the owner of uptown eateries City Bistro and Lua, remembers that when he was a kid, his grandmother would steal his winter coat to cover her rising pizza dough. Now, after countless pies of his own and two decades in the restaurant business, he's opened his first Italian kitchen and pizzeria, Johnny Pepperoni. Addtionally, Johnny Pepperoni is dedicated to providing an excellent dining experience and serving delicious Italian entrées. It's also perfect to go with the kids and a top Italian restaurants in Hoboken.
200 Grand Street, Hoboken
Leo's Grandevous has been in business more than 80 years, but in that time their mission has remained the same: provide each guest with great food and great service, one at a time. Their menu has been honed over decades and our famous half-moon bar has served countless patrons, their children, and their children's children. Addtionally, this is the Italian restaurant you can enjoy some delicious Italian classics from pasta, chicken parmigiana, pizza and much more.
423 Bloomfield Street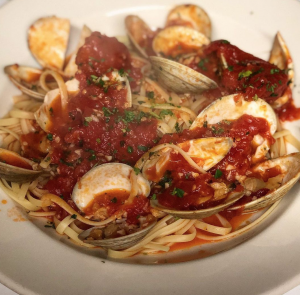 Cafe Michelina, is a family-owned restaurant serving authentic Italian dishes in Hoboken since 1994. Open seven days a week offering BYOB, delivery, and catering. Addtionally, their vodka sauce is not one to miss. They have a ton of options on their menu from pasta, salads, seafood pasta and more.
525 Sinatra Drive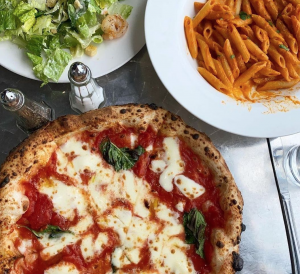 Blue Eyes is not one to miss. They literally own a wood-burning oven made out of bricks that have been flown from Naples, Italy, to offer you the most authentic pizza Napoletana. Their restaurant sits on the Hoboken waterfront facing the gorgeous view of the New York City skyline. During spring and summer months they provide outdoor seating accompanied with a gelato stand and a raw bar so you can come and enjoy the view with us. During the winter times they have a heated patio area with clear panels, so you can still enjoy the view. Additionally, they also serve a variety of pastas, appetizers, paninis, desserts, gelato, and assorted coffees.
700 Clinton Street Hoboken NJ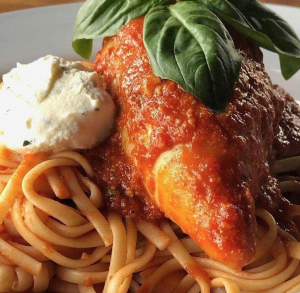 Il Tavolo di Palmisano brings authentic Italian (via Puglia)recipes forward with a modern twist. Their food is passed down from family, their service makes you feel like family and their space is Hoboken neighborhood industrial/comfy with a touch of Italian bling.
1320 Adams St Hoboken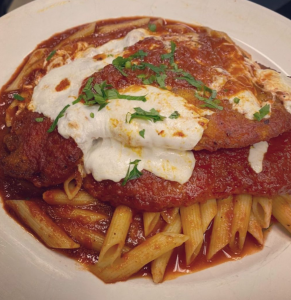 San Giuseppe is been around for while delivering delicious Italian cusine. This homey restaurant showcases gourmet savory & sweet pizza toppings as well as traditional Italian dishes. You can enjoy their coal fired pizzas, homemade pastas, delicious entrees and scrumptious desserts.
1314 Washington Street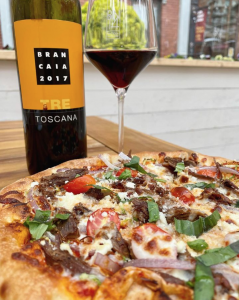 When Bin 14 opened in November 2008, it established Hoboken's first and only wine bar. The restaurant features a contemporary blend of upscale Italian tapas (small plates) in an industrial-chic space with exposed brick walls, tin molded ceilings and a marble top bar. They also have a brand new patio that is perfect for the summer. If you are looking for a more lighter options and would like to enjoy wine, check them out.
411 Washington St Hoboken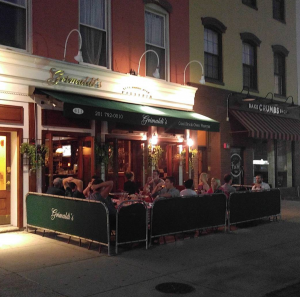 Grimaldi's have a unique, coal-burning brick oven that they attribute to their delicious success. They re-stock the oven with new coal each and every day and create gourmet pizzas that are to-die-for. All of their ingredients are fresh and made from scratch. They have other options too like pastas and salads.
1036 Washington St Hoboken, NJ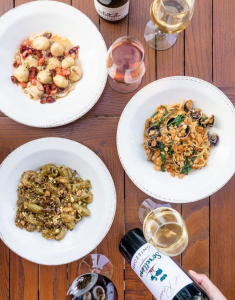 Sorellina is an Italian Kitchen and Wine Bar located on the historic Washington Street in the heart of Hoboken. Their mission is to provide first-class hospitality while celebrating Italy's vibrant culinary culture through food and wine. Sorellina, which means "little sister" in Italian, was created as a tribute to the owner's Italian heritage and intimate family upbringing. Addtionally, the menu combines creativity and simplicity in a seasonally inspired menu designed for sharing. Try out this top Italian restaurants in Hoboken.
155 3rd St, Hoboken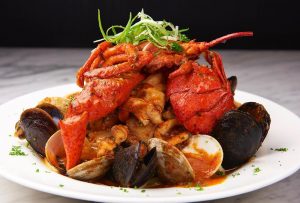 The Cara family has been a part of the seafood industry for three generations, over 90 years.  Tutta Pesca was inspired by a longtime friendship with a gentleman, Fortunado. He was the owner of the former restaurant in Hoboken, Tutta Pasta. Having decades of strong relationships with fish markets throughout the North East, they are able to bring in our products from the piers in Boston, Jessup Maryland, Philadelphia, and the Fulton Fish market by way of Cara-Van. If you are looking for the perfect seafood Italian dishes, Tutta Pesca is the best option around. Getting reservations isn't easy so make sure to book way in advance!