8 Best Parks for picnic in and around Jersey City
With summers approaching, its time to spread your arms, give them a good stretch and embrace the warm sunlight and all that the sun and summer has to offer!The longer the days gets, chances of engaging in more outdoor fun activities increases, and don't we all love it ! Summers are a bright chance to bond, spend family time, and to burn out that energy our young residents have! Of course a summer favorite of every age group is a local park picnic, and we bring to you 8 best parks for picnic in and around Jersey city! At last , it's the picnic season!
All you have to do is fill that basket with some goodies, snacks and some water, carry an umbrella, and a blanket, sunglasses or a hat and head to any of these places. Watch the flowers bloom and the city turning green again ! And hey, don't forget that sunscreen.
8 best parks for picnic in around Jersey City
1. Hamilton Park, Jersey City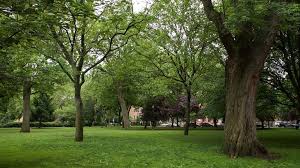 A 5.4 acre square green space in downtown Jersey city is one of its residents and visitors favorite destination. Engulfed in tall tress and sporting an array of historic houses and shop fronts , charming boutiques and restaurants. Hamilton park offers many activities for people of all age groups.  A sprinkler park, swing park, a Gazebo, a dog patch, a basketball court, tennis court and lots of green space to just lay your picnic basket and yourself to some sun glory ! you can spend an entire day in Hamilton park enjoying a sunny day picnic. This is one of our favorite parks in the list of 8 best parks for picnic in and around Jersey city
2. Van Vorst Park, Jersey City : 
 http://vvpa.org/

Image courtesy : andrewalexanderprice.com
A two acre space full of green trees and ample seating , paved walkways for a short evening walk or space for families to enjoy some time picnicking on the green grass. This park has two playgrounds, ample swings and a sandbox, a summer splash pad that is loved by the young ones. The splash pad is small, yet big enough for young children to immerse in Summer fun, laugh out with joy! Explore other sprinkler parks in Jersey city. Van Vorst park also has large gazebo at the center to sit in, relax on a sunny day. A park for your fur babies is another attraction. Spend your entire day at Van vorst park if you live around this area! Another favorite of 8 Best Parks for picnic in and around Jersey city
Newport Green park, Jersey city: 14th St, Jersey City

https://www.newportnj.com/parks-and-recreation-community-5.php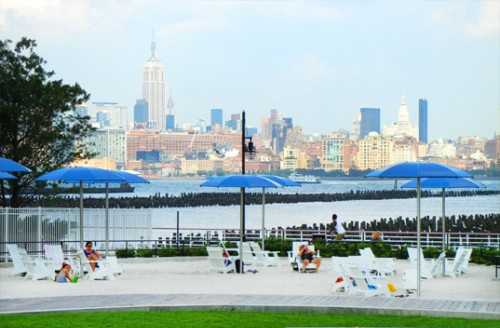 An urban oasis, a nice clean space that has something for everybody- irrespective of age. A large sprinkler park, a sand beach , colorful carousel, many beach chairs and a large park right behind this area. Newport green is squeaking with laughter and joy of young children during summer. Come here and spend the day on either the benches or just laying in the green grass working on your tan . Newport green is a unique park with all it has to offer in the list of 8 best parks for picnic in and around Jersey city
Liberty state park: 200 Morris Pesin Dr, Jersey City, NJ 07305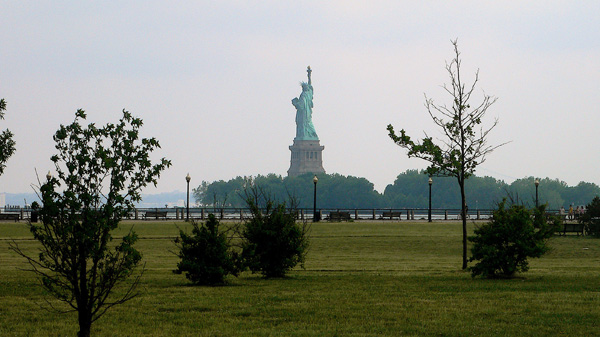 Jersey city's largest park, the Liberty state park is so dense with canopy of trees, that you will never have an issue finding a nice shade on a very hot day. If you arrive early you might get a spot near the play ground too. So bring on that picnic basket and spread out that blanket, a frisbee and soak the sun while breathing in the view of Manhattan and statue of Liberty. This park will offer you your perfect picnic spot !
Riverview Fisk Park : Jersey City, NJ 0730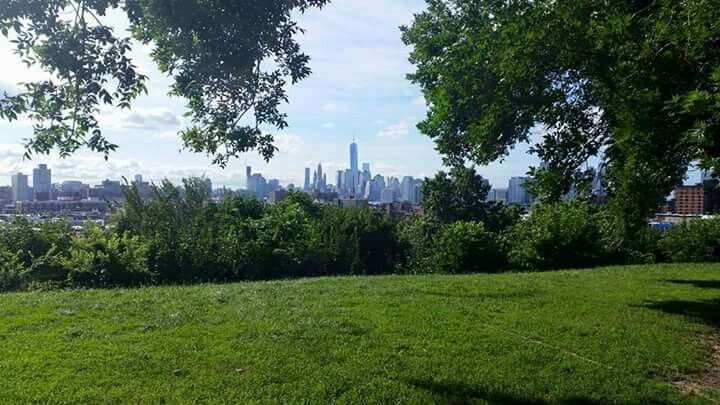 This park located at the edge of the Heights on Palisade avenue. Lay on a lazy day on your blanket under the sun , enjoying a snack and taking in views of both New York City Skyline and the Hudson River as well as the Verrazano Bridge and the George Washington Bridge. The park is a complete entertainment package with a Gazebo, two basketball courts and playground for children. Enjoy a Sunday sampling food from many food vendors as part of farmer's market! A star in our 8 best parks for picnic in and around Jersey city
Lincoln Park: Jersey City, NJ 07304
On a very hot day this park is perfect for a long stroll under a canopy of trees . besides a perfect picnic spot , this park contains many sports fields and recreational facilities. There are 21 outdoor tennis courts, seven baseball fields, a cricket pitch, three children's playgrounds, a running track, five basketball courts, two football fields, two soccer fields, and four handball/paddleball courts. This section of the park also contains a 3 acres lake available for fishing. The park has four gazebos, several maintenance buildings, and the Park Administration Building. A large water fountain in the middle of the park is a big attraction. Wont you want to just laze on the sprawling green of Lincoln park and enjoy your day picnicking ?
Pier A park: 100 Sinatra Dr, Hoboken
A local favorite for its sprawling lawns , an impeccable view of Manhattan skyline, a great gazebo and a large sprinkler for children to jump and get soaked in water. This park offers some postcard worthy views of downtown Manhattan , specially in evening when you can see some large cruises on the Hudson. A view you can never get tired of! Bring your blanket and a Frisbee. Spend your entire day here picnicking under the gorgeous summer sun and we can promise you , you will never be alone !
Pier C park: 340 Sinatra Dr, Hoboken, NJ 07030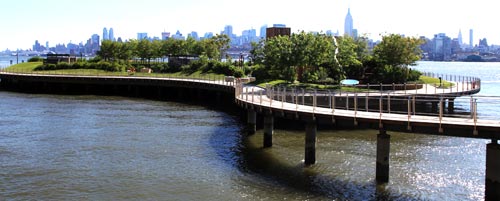 Another entry to our list of 8 best Parks for picnic in and around Jersey city is the pier C park. Spread over two and a half acre pier off the Hudson waterfront walkway , this park is accessed via a pier with a view of Manhattan skyline v . This park has a very modern vibe to itself , and is always buzzing with activity and the sound of laughter. Many amenities include a water play area for children, lawn areas for sunbathing and games, a promenade with waterfront seating, a fishing pier, a tree house for older kids and a tin slide makes the equipment challenging for slightly older kids. Sit on the many benches under the shade of the trees or spend time in the beach area playing with sand or just gaze at the calming water ! chose what you want and have a great time picnicking in this park!
Happy summers ! Happy picnic season