Beaches Near Hoboken
Looking for beaches near Hoboken?
Warmer weather means parks, hiking trails, beaches, and boardwalks along the Jersey Shore. You will be able to enjoy the weekend and summer on a local beach and boardwalk just a quick drive away from Hoboken. Therefore, we created this guide.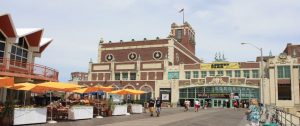 Asbury Park's mile of sand and water has been drawing surfers, swimmers, sunbathers, fishers, and people-watchers for centuries. The Asbury Park Boardwalk is home to mini-golf, music, playgrounds, restaurants, retail, water parks, and more.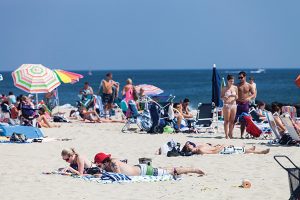 Voted the #1 beach in Central Jersey and #6 in the entire state. Belmar strives to offer the cleanest and healthiest beach environment for residents and visitors. Belmar prides itself on having clean, safe, and fun beaches for families of all kinds. Their beaches are home to the most playgrounds in New Jersey. They were built with children's fun and safety in mind, and are a great place for the whole family to enjoy. It is convenient for parents to take their children to the beach parks, as there is one located at about every 5 beaches. So plan your day with beaches near Hoboken.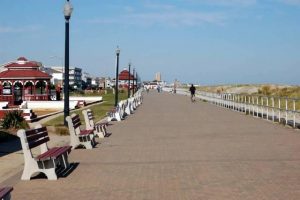 Bradley Beach is located in Monmouth County and is a more relaxed beach experience. They are about an hour away from Hoboken. If you are looking for a fun getaway definitely check them out.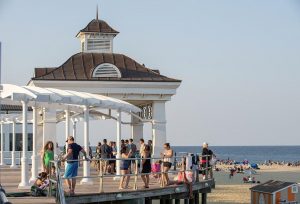 Long Branch Beach is also about an hour away from Hoboken. Daily Beach Badges can be purchased at any beach entrance daily starting at 9 AM. To purchase Seasonal Beach Badges, please visit the Beach Office at Pier Village near the Wave Resort and the Carousel Daily From 10 am – 3 pm. Additionally, they have a ton of quality shops in the little village area.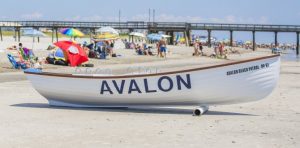 The Borough of Avalon allows for the sale of seasonal beach tags at pre-season prices. The Avalon Beach Tag Booth is open daily from 10 am-4 pm and is located next to Surfside Park and Avalon Community Hall.
It's about 2 hours away from Hoboken and one of the most beautiful beaches near Hoboken.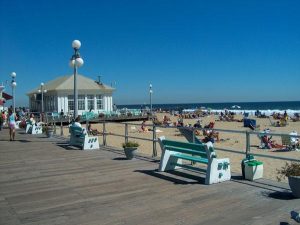 Avon by the Sea has a beautiful beach as well as a boardwalk. It's about an hour away from Hoboken.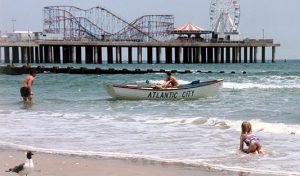 New Jersey's Atlantic City beach is famous, and rightly so. Everything you could possibly want is right here within walking distance, from shops to five-star restaurants to casinos, attractions, and great shows — all benefits of being one of the few American beaches with boardwalks.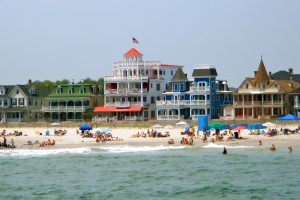 Cape May's beaches and promenade are open for walking and jogging. Fishing and surfing are allowed.  Sunbathing is not permitted. Any other group activities and beach chairs are not allowed.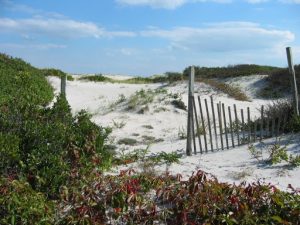 Shaped by storm and tides, the park is a narrow barrier island that sits between the restless Atlantic Ocean and the historic Barnegat Bay. Island Beach is one of New Jersey's last significant remnants of a barrier island ecosystem that once existed along much of the coast and is also one of the few remaining undeveloped barrier beaches on the North Atlantic coast.
Swimming is permitted in designated areas from Memorial Day weekend through Labor Day weekend while lifeguards are on duty. The beach complex contains changing area, restrooms, a first-aid station, and a concession with refreshments and beach supplies.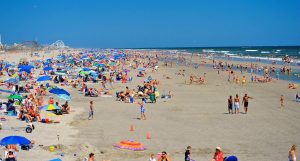 This beach is filled with fun activities including the beach and a lively boardwalk which comes with great nightlife. It's about two hours away from downtown Hoboken. If you are looking for a day filled with things to do then definitely check it out. Additionally, they have motels you can stay at on the boardwalk if you wanted to make it into a weekend getaway.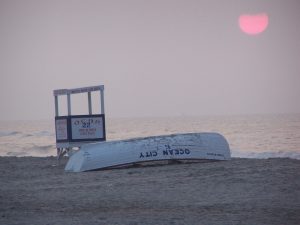 Ocean City enjoys eight miles of oceanfront beaches that serve as the centerpiece of summers in "America's Greatest Family Resort" and a year-round destination for families, individuals, surfers, fishermen, walkers, runners, and more. The boardwalk is open for walking, running, and bicycling. They are a fun family-friendly beach. Ocean City is a dry town but the boardwalk is still a lot of fun and lively.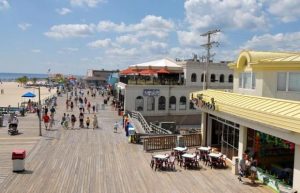 Another super fun beach to go to is Point Pleasant Beach. It has been a favorite for families for years! Not only do you get the beach here, but you get a great boardwalk, too. Jenkinson's Boardwalk has something for everyone. The amusement rides are a blast and there are many geared toward the younger set, so this is a kiddie favorite. It's about an hour and 15 minutes from Hoboken.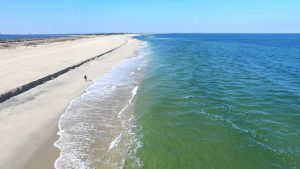 Sandy Hook is a great day trip for our area. It takes just over an hour by car from Hoboken. There is so much to do because it's a beach and national park all in one! Besides the beaches, Sandy Hook offers fishing, bike riding, trails, and even camping now! The beaches are vast and very clean.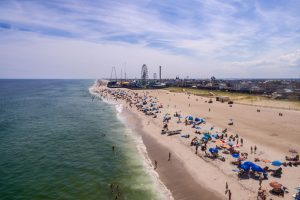 Another fun beach and boardwalk area with lots of activities is Seaside Heights. The beaches are all public and are open throughout the season. Seaside Heights charges a beach fee to help defray expenses related to providing visitors one of the cleanest and safest public beaches on the East Coast.
Updated May 18 2023