Ready for a Toddler Program or Preschool in Jersey City? 
3 Things You Should Consider Before Signing Up
Contributed By Ivy Primary Prep
What are the COVID Precautions the learning facility takes?
Before Covid-19, schools didn't necessarily have to think about air quality or the quality of a proper HVAC system. Amidst Covid-19, however, schools around the country have needed to address these difficult questions. The unfortunate reality is that many schools just aren't prepared. Especially in Jersey City, where older buildings and limited square footage are often housing too many children to follow distancing guidelines. One of the largest risks for in-person education is having proper ventilation in schools. While ventilation and air quality are a key part of school safety during these challenging times, it certainly isn't something parents are used to bringing up in conversation with administrators.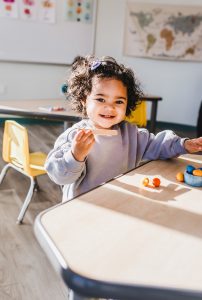 As many of us adults are excited to be vaccinated and move forward with normal life, stable in-person learning for young children will still be determined by the safety measures a facility is physically able to provide.  Ivy Primary Prep is a brand new Early Education Center that has been proactive in addressing this unique threat to its students and instructors. Specifically, the school has responded by installing an advanced HVAC system that optimizes both purification and ventilation. An HVAC system essentially regulates air in buildings. It can do everything from increasing or decreasing the temperature to filtering and cleaning indoor air. With four distinct zones with their own air filtration and purification systems, Ivy Primary Prep was built from the ground up to prevent stale air from remaining in the building. 
An advanced HVAC system isn't the only thing protecting students and faculty from pathogens like Covid-19. Ivy Primary Prep classrooms are also equipped with their own exit doors. These exit doors let parents drop off their children directly to and from their classrooms. The entire facility is cleaned and disinfected at the end of the day. Class sizes are capped at 10 students. This reduces the odds of student-to-student transmission of Covid-19 while maximizing student-faculty interaction.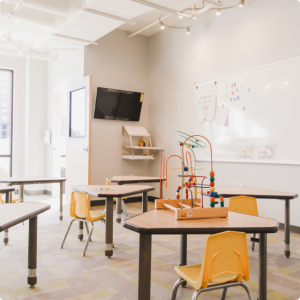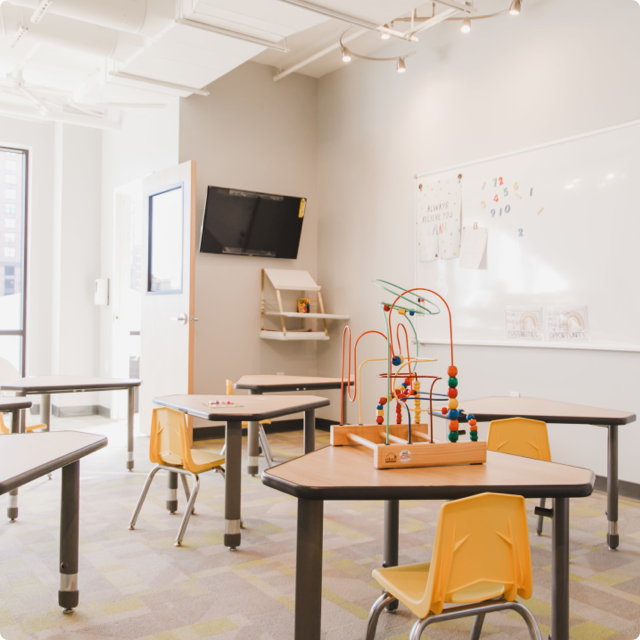 What is the basis of the curriculum? How will I know my child is learning?
Choosing your little one's first school experience is pivotal in giving them a solid foundation of excellence in the classroom. Children develop quickly between birth and age six. It is proven that a child's experience during these early years can have a major impact on their future learning abilities. Parents might be surprised to find out that many early childhood facilities don't have any formal progress reviews with caregivers outside of a completed daily activities sheet. Many programs will boast a curriculum based on play, but what does that mean for their advancement in subjects like writing, mathematics, geography, or social studies? If your child is already great at playtime and enjoys socializing with other children, how will the school foster an environment that teaches a child to continually retain more information and grow? Finding a program that focuses on academic subjects and bringing out the best in your child's abilities can be much more difficult to find. 
At times, we hang on to how things have been done in the past and underestimate new research that shows the benefits of combining academics and play to further development. At Ivy Primary Prep the philosophy is to provide a safe and nurturing environment where students are comfortable and eager to learn, explore, and ask questions. To do that, the school has created an innovative proprietary curriculum called the Ivy Path. There are eight learning styles which teachers work hard to accommodate in every classroom. Whether a Little Ivy is a visual, creative, or logical learner, teachers are able to engage the students with appropriate activities suitable for their learning style. Parents are informed all along the Ivy Path of their Little Ivy and kept in the know via a digital app, continual open communications, and parent/teacher reviews that occur quarterly.


What is the skill level of the teacher and what will my child's relationship be with them?
Many parents know that a small student-to-teacher ratio is desirable so that each child has adequate supervision and attention. Jersey City's preschool student-to-teacher ratios range quite a bit and also depend on the exact age of your child. Infant classes tend to have a smaller ratio, while PreK programs can be larger, going up to 12:1. It is important to understand if the school you are interested in is advertising the average of those ratios across the school, or giving you exactly the ratio in the classroom your child will be a part of.
Another important factor is the quality of instruction your child will receive. Ask for teacher bios and backgrounds to get a sense of the talent on staff. Nursery school teachers are not required by the state to have any certain level of a teaching degree.
Ivy Primary Prep values student-teacher engagement and upholds a 5:1 student to teacher ratio. The entire school is capped at 6 classes for a boutique learning experience that fosters a family atmosphere and close-knit culture. Teacher positions require a bachelor's level or higher degree in education. It is with these standards that Ivy Primary Prep is meeting parents where their expectations are and should be, for a quality preschool experience.