The French American Academy Opens The Third Campus in Hoboken
15 years after opening its first campus in New Jersey, The French American Academy, the renowned international school with a comprehensive bilingual curriculum, is opening its third campus in September 2022 in Hoboken, NJ.
We had the pleasure to sit down with Anne-Sophie Gueguen, the Head of School and Founder of The French American Academy (FAA). She explained how the FAA is more than just a French school and why the team decided on Hoboken for its new campus location.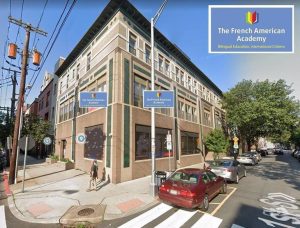 Q: Why is Hoboken an ideal place to open a third campus? Could you please specify the grades and number of students you expect?
The school will be located at 360 1st Street, on the second floor of a bright and spacious building only a 10-minute walk from the Hoboken Transit Terminal. This will give Hoboken and Jersey City Heights-based families easy access to a high-quality bilingual curriculum. With such a diverse and multicultural population, Hoboken really is an ideal location.
The Hoboken campus will be a preschool welcoming children between 2,5 and 5 years old (PK2, PK3, PK4). We believe that big things happen in small groups, hence our class sizes never exceed 16 students, giving us a student-to-teacher ratio of 8:1.

Thanks to an FAA shuttle bus service, students who complete their preschool at the Hoboken campus will continue their bilingual education in elementary and middle school at the Jersey City campus.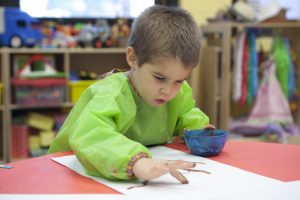 Q: Why is learning other languages at a young age a long life advantage?
It's more than just being able to speak and communicate in a 2nd language at a young age. 
Our students learn all subjects in both languages. This allows them to develop more than one perspective on the world around them. 
By seeing the world through multiple lenses, our students not only grow their curiosity, but also become better problem solvers, critical thinkers, and effective communicators. Simply stated, bilingual students are better learners, better thinkers, and better speakers.
The curriculum and pedagogical philosophy at The French American Academy is based on decades of research that show that a bilingual education delivered at an early age immensely improves the cognitive abilities of students, relative to their monolingual peers, giving them a lifelong advantage.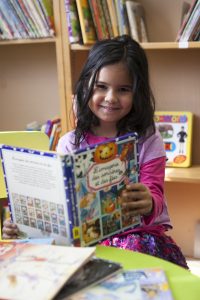 Q: Does a student need to understand or speak French before entering your program?
A student does not need to understand or speak French before. Since the brains of young children are very flexible, they have a natural ability to learn languages. That's why no French is required to begin preschool at The French American Academy. This allows us to have an extremely diverse school community, with 40% of our students speaking no French at home.
 Q: When will students be fluent in French?
It is amazing how quickly a child can adopt a new language. It starts with a silent period during which the child absorbs the language. Then, words and simple directions come out. Soon the child is able to make his/her own sentences. 
Preschool builds the foundation for language proficiency which will be so useful for reading skills.  The goal for all our students is to achieve full bilingualism where understanding, counting, writing, speaking, and thinking are fluent in both languages.
Q: Besides providing bilingual education, what makes your curriculum unique and well known for its Excellence?
First, the French American Academy curriculum is accredited by both the French and American educational authorities. This underlines the fact that our curriculum & pedagogy is made up of the best aspects of each educational system, for example, the academic rigor of French education and the confidence-building elements of American education. Not many preschools and schools in the US can meet the two countries' educational requirements. 
Then, we place a lot of importance on play-based learning in preschool, which helps develop a child's love of learning and curiosity. Our preschool pedagogy is meant to develop the independence and social and emotional awareness of our students. 
Later, in elementary and middle school, we emphasize project-based learning as a way to continue developing students' curiosity and love of learning. Students gradually reach mastery of French and English in each subject. Thanks to this, our graduating middle schoolers attend prestigious French High Schools or highly competitive American high schools like Bergen Academies or McNair HS.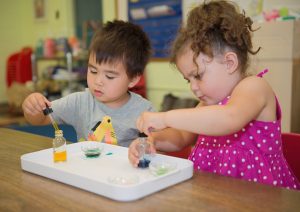 Q: What does the future look like for the French American Academy?
The future does look bright for us. Due to a huge demand for high-quality bilingual education in the United States, we have decided to launch a franchising program with the goal of growing to 50 schools in the next few years. We will open the 4th campus in Tulsa, Oklahoma in the very near future. We are definitely excited about what comes next!