Indoor and Outdoor Laser Tag and Paintball in and around Jersey City
Are you looking for an exciting and high-energy activity for your kids? Check out this guide to the best indoor & outdoor laser tag and paintball in and around Jersey City! Gather your family and friends and have an intense laser tag or paintball competition. Find all the details you need to know and make the most of your time with this comprehensive guide.
Laser Tag in and around Jersey City
IPLAY AMERICA
2938, 110 Schanck Rd, Freehold, NJ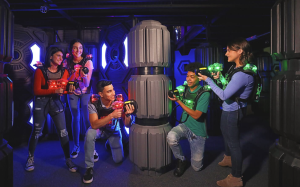 iPlay America's mission is to amaze you with nearly 4 acres of family fun! But, of course, it's not every day you can ride speedy go-karts, the Kite Flyer, skyscrapers, bumper cars, and play 2-level laser tag – all indoors, so the weather is never an issue. Imagine the boardwalk on the Jersey Shore brought inland and blended with a New York City street, complete with Brownstones and quaint shops. The entire atmosphere is energized by NJ's highest concentration of fun things to do indoors, like rides and attractions, all sized to fit our nearly 4 acres of indoor family fun.
THE FUNPLEX
2 locations:
182 NJ-10, East Hanover, NJ, 07936 and
3320-24 NJ-38, Mount Laurel, NJ 08054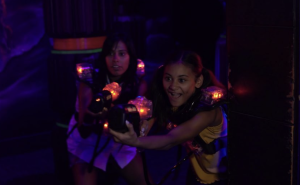 The Funplex is a fantastic place for kids! With locations in East Hanover and Mount Laurel, New Jersey, both parks offer weatherproof fun all year long! Splash and soar in the sun from Memorial Day to Labor Day, then head indoors when Mother Nature tries to block your fun. Filter through our indoor rides and attractions to see all the fun available 363 days a year!  For Laser Tag, the Funplex features different themes at each location. If your kids like knights at the roundtable, take them to Mount Laurel's maze-like arena with black-lit foliage and a castle. If they're more into futuristic things, East Hanover's arena is the way to go for fantasy in space.
LIVELY LASER TAG
355 US 22 East Springfield, NJ 07081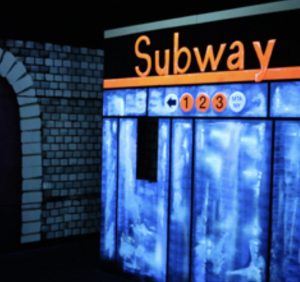 Stop by Lively Laser Tag for an immersive themed experience that transports players to the exciting streets of New York City. With the latest laser tag technology and ultra-lightweight vests and phasers, up to 16 players can enjoy a game and light up the action and adventure. For open Laser Tag play times, click "Open Laser" and select the green or yellow dates or call 973.788.5993 for other available times. Open Laser Tag pricing as follows:$28 for 1 hour/ 4 Rounds.
TAC OPS
2 locations:
373 US 46 W, Suite D110, Fairfield, NJ 07004 and
100 Passaic Ave Suite 4, Florham Park, NJ 07932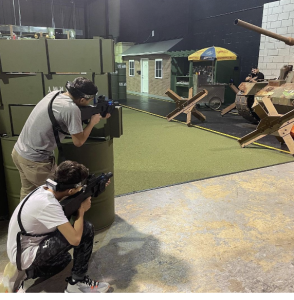 Tac Ops laser tag is here to change everything you thought you knew about laser tag. Gone are the days of backlights, neon taggers, and simply trying to get the most hits. Inspired by your favorite first-person shooter video games, tactical laser tag is mission-based and more strategic. Book here.
BULLSEYE LASERTAG
200 Menlo Park Dr Edison, NJ 08837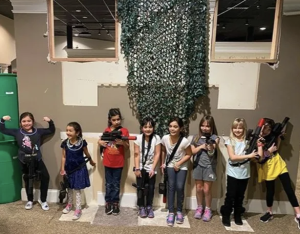 Bullseye Lasertag offers the ultimate entertainment experience — combining the excitement of battle with the safety of laser tag.  Since 2016, we've been expanding and creating the most exciting outdoor tactical laser tag in New Jersey, and now they have brought that indoors to Edison. Stop by and get ready to play! More information is here.
FUNT TIME JUNCTION
400 Fairfield Rd, Fairfield, NJ 07004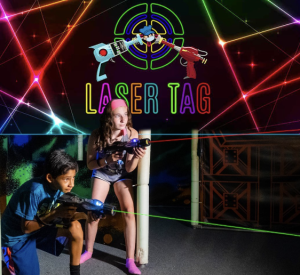 FunTime Junction is an indoor children's entertainment center founded in 1994 that has been voted BEST OF ESSEX for 4 years in a row! With an upgraded FunCade and prize redemption center, "vest-less" laser tag, a helicopter carousel ride, toddler playground, Beam floor projection game, LiteZilla (giant Lite Brite), and the all-new Krazy Kars, the centerpiece remains their multi-level soft-play climb scape and jump pillow. They have laser tag, of course, that they recommend for children 5 years and up. Their "vest-less" system is easy for even their younger guests. Players are divided into two teams and do their best to get the highest score. 10 credits per 5-minute round.
Paintball in and Around Jersey City
GREENWOOD LAKE SPORTS
1745 Greenwood Lake Tpke, Hewitt, NJ
Greenwood Lake Sports boasts two wooded fields and a tournament-quality speedball field. Players from all over the tri-state area consider Greenwood Lake Sports their "home" field because of the quality of the games and the top-notch referees. Their field is a "bring your own paint" field, saving you money and time. The Paintball Field operates every Saturday and Sunday year-round. Special weekday playing sessions can be arranged for private groups of 15 or more. Your admission price allows you to play the entire day or however many hours you wish. They recommend that those wishing to start playing strictly at 9:00 arrive at least 1/2 hour early to fill out their waivers and have their rental equipment issued.
BATTLE CREEK PAINTBALL
625 Macopin RdWest Milford, NJ 07480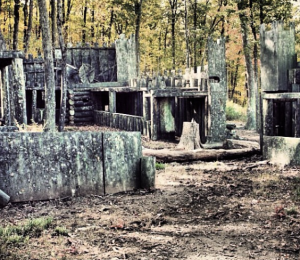 Explore 15 acres of woodlands, hills, paths, and carefully-crafted, unique fields in an unforgettable simulated battle experience. Battle Creek paintball fields present complex combat arenas for friends, family, co-workers and other groups to enter in safe, exciting paintball battles. Book paintball fields and paintball parties in New Jersey for you and your friends to compete for pride, bragging rights, and the ultimate paintball kingship.
PAINTBALL DEPOT GAME PARK
Jensen Drive, Oxford, NJ 07863
Paintball Game Park provides 10 courses, including speedball, for families. Kids-only days allow children 10 and older to take over a field, hiding in bunkers and dashing across the terrain while trying to avoid the dreaded splat.
ANCHOR PAINTBALL
21 New Jersey 10 Whippany, NJ 07981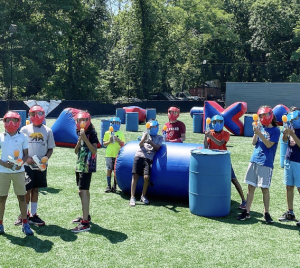 Anchor Paintball is in a golf center. The facility includes a pizza and ice cream shop and a full-service restaurant. The paintball facility is open year-round, with reservations for groups and open play on the weekends. Prices vary depending on packages and upgrades. They have three outdoor fields and offer high-end rental equipment, from assault-style rifles to state-of-the-art sniper rifles.
QUICK SHOT PAINTBALL
1231 US-206, 1231 US-206, Shamong, NJ
Head out to QuickShot Paintball for paintball/airsoft battlefields and the biggest paintball and airsoft pro shop in the Tri-State area. You and your friends can choose from seven paintball fields and their airsoft town, rent top-of-the-line equipment, and stock up on all paintball/airsoft accessories. There are five different woodland terrain fields that feature blockades, huts, barriers, and a pond. Less powerful splat guns are available for younger kids and family play. Open weekends year-round.
LONG LIVE PAINTBALL
1989 Englishtown Rd, Monroe Township, NJ 08831
Long Live Paintball Park is located within 50 minutes of downtown Jersey City. They specialize in private parties and group outings such as birthday parties, bachelor parties, and Team building events, as well as groups of "first-timers." Their equipment and fields are well maintained and are constantly upgraded, and they offer high-end rental equipment and low-impact paintball for kids as young as 8 years old.
Ultimately, with all these great options, the Laser Tag or Paintball venue is perfect for you and your family. Whether you're looking for an indoor adventure or an outdoor battle, there's a perfect spot. Get ready for a unique and exciting experience that you'll never forget! Bookmark this page for a list of Indoor & Outdoor Laser Tag and Paintball Places in and around Jersey City!
Updated February 6, 2023