Pet Services In Jersey City
Jersey City is filled with adorable pets, and with lots of furry friends come more pet services including daycare, dog walking, boarding, and grooming! Pets are a big part of our family and amazing companions and we know how essential it is for you as a pet parent to find the best person to take care of your furry friend. Jersey City has an array of options or whatever you may be looking for so when it comes to pet services, we had to create this list to narrow down some of them for you! If you are looking for a dog park or other dog-friendly spots in Jersey City, we have blogs on them too. There are also a lot of beautiful public parks that allow you to take your pet with you.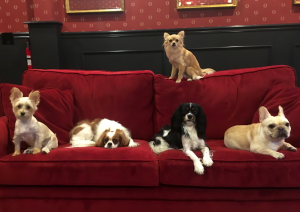 Jersey City's only luxury dog daycare establishment focusing on little ones. With a maximum of 6 guests per team member, they provide hands-on care and personal attention to every dog. If you are looking for your dog to have a luxurious experience, definitely check them out. Conveniently located behind City Hall, drop off your pup on your way into work downtown, Exchange Place, Harborside Financial, Newport, or walking to Path Train at Grove St. Call them at (201) 451 – 0672, to setup a visit, a meet & greet with your pup, or just to ask us about our passion and vision for the future of dog care. "Everything for the dogs!"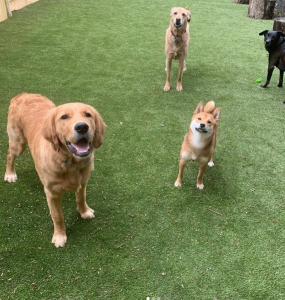 Whether you're away for work or pleasure, you can in fact entrust your pets to Tails On Trails. They truly believe in premium pet care, because nothing else will do. With their In-Home Pet Care Services, your furry family members will receive love and individual attention to meet your pet's emotional and physical needs. Tails On Trails will give you peace of mind knowing your beloved pets are comfortable at home with the care they deserve! They have many services like doggy day camp, cat sitting, coaching, and boarding.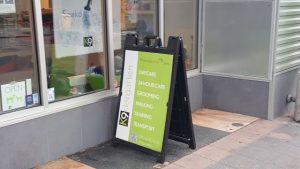 K9dergarten is located in the heart of historic downtown Jersey City. They are dedicated to improving the lives of dogs through innovation in an active, loving, and healthy environment because they are committed to providing the best care for our best friends. They offer many services from dog boarding/camp and grooming so there is an option for all.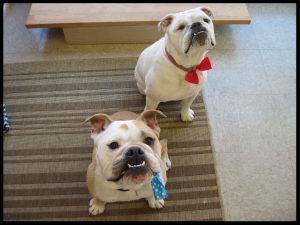 Palisades Pup has you covered from dog walking to cat sitting. They strive every day to serve the community with the best quality professional pet services in the industry. They do everything from dog walking, doggy day camp, and boarding so there is something for everyone.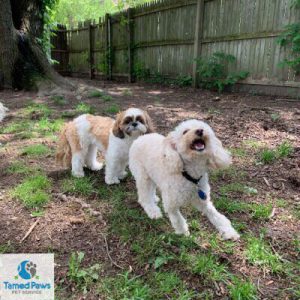 At Tamed Paws they don't just believe that your pet is family, they act like they're their own family. With trained staff that are ready to take care of your loved ones whenever you might need it, they believe that you are in exceptional hands with them every time you call. They offer doggy care, boarding, cat sitting, and dog walking.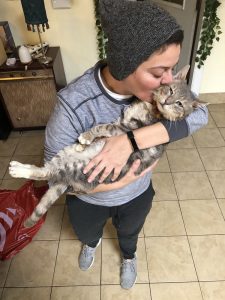 Jersey City Unleashed is like a pet resort in the tri-state area, where summer never ends for dogs and cats. Their 3/4 acre resort brings a fun and relaxing oasis for pets. They offer all types of services from day camp, grooming, pet hotel as well as swimming. They are open for all your pet needs. With a half acre of playroom, your best friend will be able to run and play at a full pace or just relax in the sun.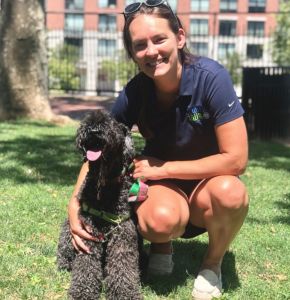 Trusty Tails is a full-service pet-care company serving New Jersey and New York. Launched in 2006, they provide 24/7/365 services through a team of professional, pet-loving caregivers. Our services include pet sitting, dog walking, and overnight pet care in your home.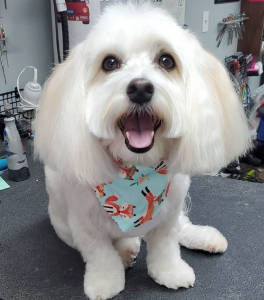 Located in the heart of downtown Jersey City, Downton Woody's Grooming is open for all your pet grooming needs. At the moment they are only grooming dogs.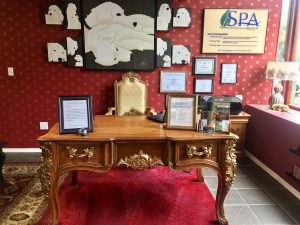 At Glamour Pet Salon & Vanity they offer their clients a new concept of care for their pets. Glamour Per Salon is the only grooming salon in the city certified by the American Kennel Club as AKC S.A.F.E. This luxury pet spa with all their amenities and services is specifically designed for the little spoiled ones. They strive to spoil, love, and offer the best possible care to their client's beloved pets.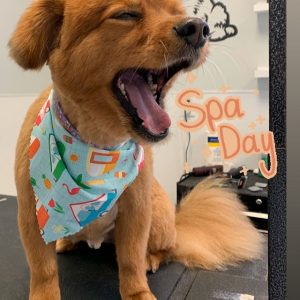 Dogs will be in the care of one dedicated groomer in a clean and aromatherapy infused salon. This will make your pet's visit with them is as enjoyable as possible. They offer a variety of grooming services and all salon packages include the following: two cleansing baths, conditioning treatment, hand-blown & fluff drying, nail clipping, ear cleaning & plucking (if applicable), bow or bandana. Any additional services will be noted in the packages with the starting price so actual pricing will be determined by breed, coat condition, and behavior.