The Best Kid-Friendly Cafes in Jersey City and Hoboken
Are you looking for some of the best kid-friendly cafes in Jersey City and Hoboken? Luckily, Jersey City has a ton of options for you. We have compiled a list of cafes that are kid-approved and have some delicious options for food.
Café Esmé has been designed to bring a piece of Parisian taste to downtown Jersey City. Every aspect of the café has been thought of with the customer experience in mind. From the chic interior to the delicious menu to the music that fills the space, Café Esmé hits all the senses and makes people feel transported and completely at home, all at once.  They offer delicious sandwiches, pastries, and coffee.
Located on the very popular Grove Street, this industrial-style cafe has delicious tea and coffee. They serve brunch until around 3 pm every day and lunch begins at 12 pm. Kids love their simple smoothies, pancakes, and milk. They also have outdoor seating, which is perfect for when the weather is nice or if you need more room for strollers. We highly recommend you check this top 10 best restaurants to go with family in Jersey City.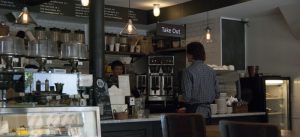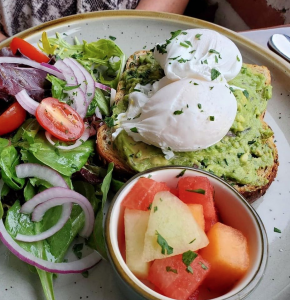 Cafe Alyce is now open! The BYOB restaurant is at was formerly the Medical Center Luncheonette right in front of The Beacon. The cafe comes from the owners of Bergen Lafayette's Hooked JC. They have a ton of options when it comes to food but it is also perfect to take the kids to.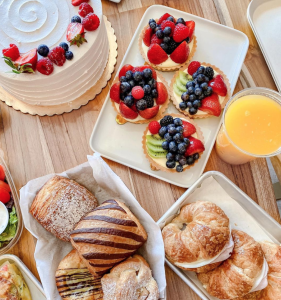 This Argentinian bakery and cafe is family-owned and offers a variety of traditional bakery foods not normally found in the U.S. Their cafe menu is vast so there's something for everyone. Happen to be looking for a custom cake for an event? Dulce de Leche designs beautiful custom cakes that will become an amazing centerpiece for any party!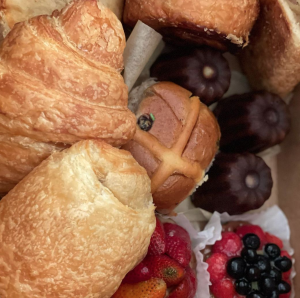 The Cottage is a brand new bakery and artisanal market located in McGinley Square along Monticello Avenue. The market/event space has various food items ranging from homemade croissants, donuts, sandwiches, coffee, and lots more! Additionally, they have other gifts and food items that can be purchased for gifts. They have an adorable backyard that you can enjoy with the little ones. They also have events for kids seasonally.
There's always something to be in awe of at 9 Bar Cafè! From the atmosphere to its cups of coffee, everything is a "work of art." The cafe was created by Stefania Cocozza who was born and raised in Rome. With over 20 years in the coffee business, she brings her passion for delivering amazing coffee and food combined with creating a warm environment to 9 Bar Cafè making it the perfect fit on our list of 10 Best Cafes in Jersey City.
If you are looking to indulge in some delicious freshly baked bread, enjoy Bsomes sweets, or have a coffee (for the adults of course) you must check out this cafe and bakery. They have a little something for the whole family and it is sure to not disappoint.
Prato Bakery is a piece of Tuscany in New Jersey. A little bakery with Italian style, where every day our master bakers produce our baked goods. You can see the bakers at work from the window next to the customer's area.
At Cafe Peanut, they pride themselves on using fresh, organic, natural, and locally sourced ingredients. Cafe Peanut offers a variety of coffee, and special lattes like charcoal, turmeric, Nutella that are a must-try.  It is another great spot to go with the kids.
This cafe has great outdoor seating, plenty of room for strollers, and some good kid-friendly food options. They have burgers and fries, sandwiches, and soups all of which are perfect for kids. It's definitely a trusty food establishment and a great option for kid-friendly cafes in Jersey City and Hoboken.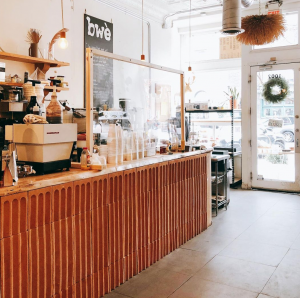 bwè Kafe is your local family-run coffee shop, on a mission to fuel the communities they serve in meaningful and innovative ways. By sourcing local and as earth-conscious goods, they are committed to curating a shopping experience that goes hand-in-hand with responsibly building the foundations of tomorrow. bwè kafe means drink coffee in Haitian Creole. If you are looking for a delicious latte, bwè is not one to miss. They have two locations in Hoboken.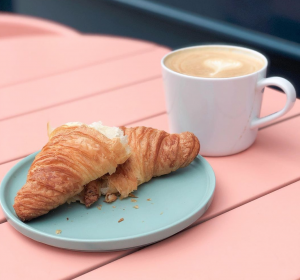 The Hive is founded by local moms. They tested a lot of coffee to land on what's best for their shop and ultimately chose a local roaster, Kobrick's, to serve up fresh, certified organic blends that are prepared downtown and delivered to us each week. A 100-year-old, family-owned business and one of the many hidden treasures in Hudson County. Addtionally, if you're feeling hungry, their menu of pastries and homemade confections will satisfy any craving. Their bakery partner, iDelights, delivers fresh croissants and scones daily, and they offer them in big and mini sizes.
They also built the space to be a calming retreat from the chaos of parenthood, with a rotating assortment of toys to keep your little one engaged while you take a minute to yourself. Available on a reservation-only basis for groups of six or less.
Updated Jan 4th, 2022