Restaurants Serving Christmas Dinner Menus/Takeout In Jersey City
Christmas is almost here… Many of us will stay home and celebrate with close family, but some of us would leave the cooking to others. If you plan on forgoing all the cooking this year for the holidays, you can still treat your family to some delicious food from a local restaurant.
Takeout
DOMODOMO
This holiday season, treat yourself to a dinner for four from DOMODOMO. You get everything you need for a delicious meal, from sushi to dessert. A limited supply of only 30 orders/day. Order online at domodomojc.com.
Cangianos
It's the Holiday Season, and Cangianos are officially taking holiday catering orders! Let them make your holiday cooking plans a whole lot easier! Call or ask in-store to place your orders now.
Fire and Oak
Fire and Oak has a 3-course dinner menu available to cater that you can enjoy with the family at home. Pre-order by December 23rd, and pickup is available December 24th or 25th. You can have a start, entree, and dessert at $44.95.
Jam Cakery 
Orders are now open for our December menu offerings at Jam Cakery Events. Email to [email protected] and private message via IG are the BEST ways to order.
Savory food orders will be available for pick up or delivery from the 21st thru the 23rd. We will be closed from the 24th -the 26th. Some savory items can be ready before the 21st if needed. Most pastry items can be prepared before the 21st—gluten-free and available upon request. The few dishes with nuts can also be done nut-free upon request.
Battello 
Battello is offering Christmas catering!
*$399 per package; feeds 4-6 people*
all items available for a la carte purchase
Orders must be placed by MONDAY, DECEMBER 21st
pickup – Thursday, December 24th / 12:00 PM – 3:00 PM
Cocoa Bakery 
Looking for a dessert to pick up for Christmas? The Christmas menu for Cocoa Bakery is here! 'Tis the season to place your order today for a delicious holiday dessert! They have a ton of options available.
Dine In 
Christmas Eve:
A La Carte menu with holiday specials
Hours:
Brunch 11 am- 2 pm
Dinner 4-9 pm
Join Liberty House Restaurant for  Christmas Eve on Saturday, December 24th, from 1-8 pm. Enjoy a 3-course prix fixe menu. Make your reservations today.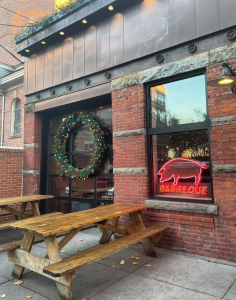 Christmas Eve: 
Offering their regular menu
Hours:
11 am – 5 pm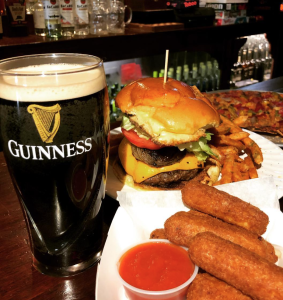 Christmas Eve + Day:
Offering their regular menu
Hours:
Christmas Eve: 1 pm-3 am
Christmas Day: 1 pm – 3 am
Christmas Eve:
Offering their regular menu
Hours:
Christmas Eve: 11am – 1:30am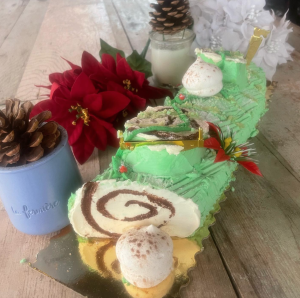 Christmas Eve + Day
Offering their regular menu with some Christmas specials
Hours:
Christmas Eve: 6 am-3 pm
Christmas Day: 6 am-3 pm
Christmas Eve Hours: Brunch from 8 am – 3 pm
Updated December 19th, 2022