Outdoor Things To Do This Summer In New Jersey
Places To Visit In New Jersey:
Outdoor things to do New Jersey: New Jersey is a summertime paradise with its beaches and boardwalks, but you'll quickly realize that there's more to see and do than the shore. Make the most of your summer vacation with this bucket list of places to visit.
Take a stroll along the famous Broadwalk in Atlantic City.
New Jersey boasts of more than 130 miles of coastline and offers every style of imaginable beaches, from quiet and calm to family-friendly and social. The world-famous boardwalks, which run alongside the beaches, are pedestrian pathways dotted with restaurants, stores, open-air bars, kid-friendly attractions, and beachside hotels. Also, using the right VPN will allow you to access the internet as if you were in your own country. Learn more about VPNs by checking about them online. 
Check out the Entrance to the Stars while wandering along the Boardwalk. The handprints of celebrities such as Frank Sinatra may be found on this well-known monument. In addition, the Absecon Lighthouse, an aquarium, and the massive Boardwalk Hall, which accommodates concerts and events like the Miss America finals, are among the historical and cultural attractions of Atlantic City.
Liberty State Park
Liberty State Park is a 1,212-acre waterside park overlooks the Upper New York Bay, Liberty Island, and Ellis Island (home to New York's Statue of Liberty). The park boasts numerous features of its own. One of them is Communipaw Cove, a 36-acre tidal salt marsh that has been declared a nature preserve, in addition to its spectacular vistas of the sites as mentioned earlier.
The park is the home to Liberation, which was dedicated to Holocaust and the sobering Empty Sky. A monument comprised of two 210-foot-long steel walls with the names of people who died in the sad events of 9/11 and connected to New Jersey.
Delaware Water Gap

The Delaware Water Gap National Recreation Area, which straddles the border between New Jersey and Pennsylvania and contains a beautiful 40-mile protected section of the Delaware River, spans more than 70,000 acres. This enormous leisure area is accessible from various locations, with two visitor centers serving the New Jersey part.
New Jersey Battleship
The massive USS New Jersey, the US Navy's most decorated battleship, is now an impressive floating museum docked on the Delaware River. Guided tours of the historic Iowa-class battleship, which was launched in 1942 and is one of the most prominent military vessels ever built, are among the highlights of a visit.
The Adventure Aquarium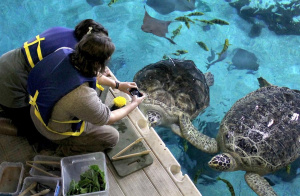 The Adventure Aquarium on the Delaware River in Camden is another favorite summer visiting activity in New Jersey. This two-million-gallon aquarium is home to more than 8,500 marine species, including a massive collection of sharks, sea turtles, penguins, and stingrays. It is regarded as one of the top aquatic teaching facilities in the United States. It also boasts the distinction of being the world's only aquarium containing hippos.
Cape May County Park & Zoo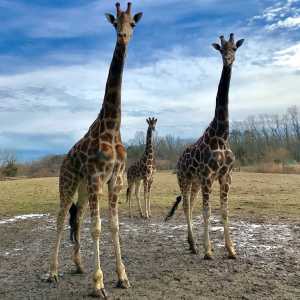 Due to its varied activities and free entry, Cape May County Park & Zoo is a popular New Jersey destination for summer visitation. In addition, hiking and bicycling paths, a disc golf course, volleyball and tennis courts, and various other outdoor gaming spaces are all available for free and accessible to the public in the public park. Picnic tables and barbecues are also available.
Six Flags Hurricane Harbor
The all-time favorite outdoor thing to do in New Jersey. This outdoor water park is about an hour's drive from Jersey City and is unquestionably one of the area's top indoor and outdoor water parks. It's in Jackson, New Jersey. A lazy river, many water slides, boogie boarding, water rafting, and other activities are available at this outdoor water park.
Author Bio: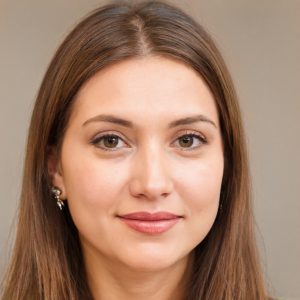 "Tringa Bells is a physical therapist and loves everything related to exercising and outdoor activities. She loves spending time with her family, her friends, and she loves traveling and coding. Her hobby is writing, and she loves to express herself through words. In her free time, she loves to take care of kids and works as a nanny."