Physical Therapy Centers In Jersey City
Physical Therapists are movement experts who improve quality of life through prescribed exercise, hands-on care, and patient education. PT uses specifically designed techniques and exercises as well as special equipment to help you ease pain, help you function and live better. Luckily, Jersey City has a good amount of Physical therapy clinics to help you. Therefore, we have created this guide.
132 Newark Ave (Pedestrian Plaza)
115 Columbus drive #300
2 Journal Square
Conveniently located in the heart of Jersey City, Liberty Physical Therapy is a state-of-the-art and largest outpatient Physical Therapy facility in Jersey City offering Orthopedic, Spine, Sports, Women's Pelvic Floor, Vestibular, Neuro & Pediatric Physical Therapy. They opened in 2011 to provide personalized and hands-on physical therapy treatment. Not only do they specialize in physical therapy, but they also have exceptional massage services for all.
75 Montgomery Street, Suite 603 Jersey City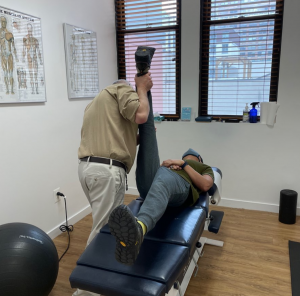 At Harborside Sport & Spine, they provide exceptional chiropractic and physical therapy services that can help you support your body's health from the inside out. Whether you have suffered an injury or are looking to improve your mobility, they can offer it to you. They have everything from physical therapy to acupuncture.
323 Marin Boulevard, Jersey City, NJ 07302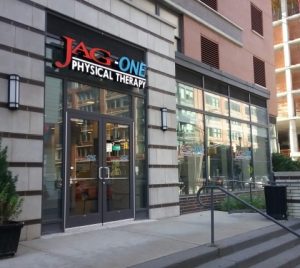 JAG-ONE Physical Therapy is a comprehensive outpatient physical and occupational therapy company. It provides rehabilitative care for general orthopedic, sports, and soft tissue injuries, Workers' Compensation cases, and Medicare patients. They also specialize in physical therapy for the recovery of knee, foot, ankle, hip, shoulder, elbow, and back injuries.
525 Washington Blvd, Jersey City
Zion Physical Therapy is conveniently located in the Newport area of Downtown Jersey City inside a fully equipped gym Club Metro USA in the Newport Towers. They treat out of a private room and provide 100% one on one Physical Therapy sessions to help you meet your goals. Our mission is to serve our community by improving health and wellness and promoting self-efficacy.
75 Montgomery St, Ste #501 Jersey City, NJ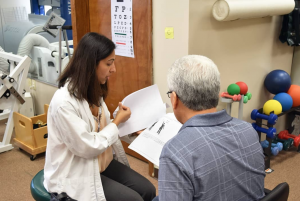 Complete Physical Rehabilitation provides Physical Therapy, Acupuncture, and Wellness Services in Elizabeth and Jersey City and is committed to the best outcomes for our patients.In addition to general physical therapy, they focus on:
Vestibular (Dizziness) Physical Therapy
McKenzie Spine/Back Physical Therapy
Parkinson's Disease PT
Running Training and Physical Therapy
254 Newark Ave, Jersey City, NJ