Top 10 Things to Do in Battery Park City for Families
As far as tourist spots go, Battery Park City in New York is right on top of the list. It is also very close to Jersey City. It had been created as an extension of lower Manhattan back in the early 1980s. While it may be short on history, it does make up for it with many characters, thanks to the many picturesque spots. Therefore, we created a guide for you! Let us take a quick look at some of the more prominent tourist spots there:
Battery Park City Esplanade and Park

This wide esplanade is located on the banks of the Hudson River, and it is considered by many purists to be Battery Park City's best feature. It stretches from Battery Park itself, right to the edge of Tribeca. The main path of the esplanade is perfect for running, strolling, and biking. The lawns are ideal for a game of frisbee or volleyball.

Brookfield Place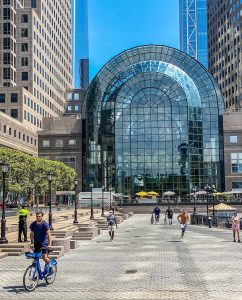 This place combines high-class luxury shopping with even more high-class and high-quality eateries. Most of them have spectacular views of the Hudson River. This plaza manages to attract professionals working nearby, as well as foreign tourists. Brookfield Place looks like a posh and upscale mall complete with a food court that features some top New York dishes.

Pier A 
This Pier is located right on the water, and it is centered on a nautical theme. Therefore, it is ideal to stop for a bite or even a drink for hungry and thirsty people walking around Battery Park all day long. Also, stopping by this place would be a good idea if you can't stand the heat, as it is equipped with HVAC supplies to achieve the optimal room temperature.

Irish Hunger Memorial 
If you are interested in a short stroll in the Irish countryside, you might consider visiting the Irish Hunger Memorial. This memorial commemorates the Great Irish Famine. Here, you will find stones from all of Ireland's many counties, making it a chunk of Ireland away from Ireland.  

Rockefeller Park 
This park features the single most extensive lawn in all of Battery Park City. This park is a picture-perfect spot for picnics, sports, and plain old-fashioned sunbathing. It also contains a large playground for children as well as fragrant buy prednisone australia gardens full of flowers. Rockefeller Park is a beautiful place for people of all ages. 
Merchants River House

If you are feeling hungry, you should stroll into the Merchants River House in Battery Park City. This is one riverside restaurant almost guaranteed to satisfy your taste buds and stifle those hunger pangs. It is a 100 percent all-American eatery that serves breakfast, lunch, and dinner. 
South West NY 
If you crave Tex-Mex cuisine, you are in luck. South West NY boasts of a lively atmosphere as well as its refreshing margaritas. Moreover, you can avail both indoor and outdoor seating, in line with your mood as well as the weather.

South and Cove North Cove Marina 
Should you be inclined to a little bit of the marine life, you have to go to the North Cove Marina and the South Cove near its North Cove counterpart. Also, you will be able to behold the Statue of Liberty in all its splendor, along with a fleet of sailing boats.

Teardrop Park
The aptly named Teardrop Park is located right in the middle of the bustling city and is almost completely hidden by multiple tall residential buildings of Battery Park City. 
South Teardrop Park
Its Teardrop Park South counterpart is located across the street from the central Teardrop Park, and it has its arena.
Battery Park City is an ideal tourist spot for families from all over the world. From fine dining to parks to hotels and eateries, this place has a lot to offer the tourist family looking for a good time. 
Author Bio: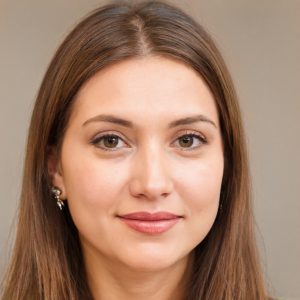 "Tringa Bells is a physical therapist and loves everything related to exercising and outdoor activities. She loves spending time with her family, her friends, and she loves traveling and coding. Her hobby is writing, and she loves to express herself through words. In her free time, she loves to take care of kids and works as a nanny."