June Festivals and Fairs in New Jersey
With temperatures rising, outdoor activities, festivals, and fairs follow the trend. June Festivals and fairs in NJ aren't an expectation. So, if you're visiting New Jersey or moving to the area, you'll be happy to know a lot of fun awaits. From music to amazing rides, games, and food, June fairs and fests are a real treat for folks of all ages.
Above all, this is the perfect time to spend quality and exciting time with your family, as the weather conditions are ideal. Additionally, you will see that raising your kids in NJ was a great option, as there's a massive array of things to do all year long.
The complete list of June festivals and fairs in NJ
You've found the perfect timing if you're about to visit or move to New Jersey. The beginning of summer, sun rays, blue skies, excitement, fun, activities, and special events. These will allow you to have fun after moving to New Jersey and explore NJ as you settle.
So, if you wish to know more about where all the fun is happening, stay tuned for the list of June celebrations in NJ. Take a look at the following events happening in June that will keep the whole family entertained, and make sure to create a list of your must-visit list.
20+ Gourmet Food Trucks at Every Event!
Just Jersey Fest is your all access pass to the best food truck cuisine Jersey can offer. Our festivals are kids friendly (under 10 get in for free) and dog friendly at certain events. Please check individual listings for more info!
Craft Beer, Sangria, and Margarita Bars!
Please bring blankets & chairs, seating is not provided. No outside food, drinks or coolers
Live Music Performances!
Every event has either a live band performance or DJ.
Paramus LEAD. Fest Carnival
The widespread Law Enforcement Against Drugs and Violence holds another festival in Westfield Garden State Plaza.
The dates for the carnival are:
Thursday, May 25 – Monday, May 29
Wednesday, May 31 – Sunday, June 4
Wednesday, June 7 – Sunday, June 11
The working hours are the following:
Wednesday – Friday: 5 PM – close
Saturday/Sunday/Memorial Day: 2 PM – close
The general admission price of $5 includes free entertainment and attractions like fair rides and performances by Granpa Cratchet.
There are also special ticket deals available online.
Taste of Greece Festival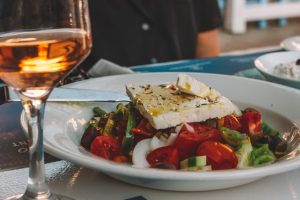 Friday – Sunday, June 2nd, 3rd, & 4th, you'll be able to experience a taste and atmosphere of a Greek weekend in New Jersey.
You can try traditional Greek food and pastries at the taverna, listen to Greek music, and watch their dancers. Above all, you'll be able to learn traditional Greek dances too! They will also have exciting and uplifting rides and attractions.
Warren County Hot Air Balloons, Arts&Crafts Festival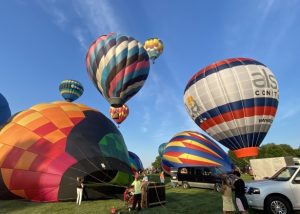 Make sure you don't miss a festival that features flying hot air balloons and drone demonstrations. Warren County Community College is the host of this festival. The host showcases their extensive drone program, hot air balloon launches, and closed rides.
Additionally, there will be a juried arts&crafts show with musical entertainment, food trucks, an activity tent for children, etc.
Time and place: Next Event: June 2, 3 & 4, at Warren Community College.
Donaldson Farms Food Truck Fest is one of NJ's yummiest June fairs and festivals.
Donaldson Farms host their annual food truck festival. You can expect to see plenty of:
food,

drinks,

live music,

activities, and 

games, like hatchet toss, boardwalk games, and animal balloons.
If you purchase a ticket online, you'll be able to get a discount. Also, this is a festival where you bring your blankets and chairs.
This festival starts June 3 from 11:00 am – 7:00 pm for $7 at Donaldson Farm. The prices go as follows:
Advance Tickets: $7/person (Ages 7 and up)
Same-Day Tickets: $8/person (Ages 7 and up)
Free for children under 7 years old
Car Show and Strawberry Festival at Ort Farms
If you like seeing antique cars while enjoying delicious food while your kids spend their time with animals, on train rides, and strawberry picking, then check this out.
The entrance to the Car Show and Strawberry Festival is free for everyone. However, strawberry picking requires a ticket. Most activities on Ort Farms will run on June 3rd from 9 am until 4 pm.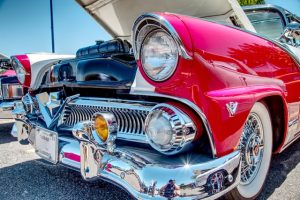 The Family EXPO
The Family EXPO festival works on connecting families with different products, businesses, services, and organizations that help them make the most out of living in a tri-state area.
Your kiddos will enjoy face painting, crafts, magic shows, character meets and greets, and more!
You'll be able to find a wide variety of products for school, birthday parties, and beauty and health products and services. So, make sure you get your free tickets online and visit the fair at the NJ EXPO center on June 10th, 9:00 am – 5:00 pm.
TD Bank Food Truck Festival
Date: Saturday, June 10, 2023 – 4 pm – 8 pm
Location: 800 Dividing Creek, Rd., Millville, NJ
NJMP's 7th Annual Food Truck Festival will be held on June 10, hosting a variety of the best food trucks from New Jersey, and Pennsylvania. Outdoor seating will be available, in addition to vendors, music, on-track action, and more! Admission is FREE to the event and there will be plenty of food available for purchase – but that goes without saying. Guests are encouraged to bring their own seating – lawn chairs, blankets, etc. – for maximum enjoyment of the festival!
Pride Fest in the Park
Date: Saturday, June 10, 2023 – 12 pm – 7 pm
Location: Huddy Park, 301 Shore Drive, Highlands, New Jersey
The 1st Annual Pride Fest in the Park will take place Saturday, June 10th, 12-7pm, in Huddy Park, Highlands. (GPS 301 Shore Dr. Highlands, 07732) Rain date 6/11.
Pride Fest will include live music and entertainment, food vendors, specialty vendors and a wine and beer garden. Admission and parking is free!
Join everyone in celebrating the LGBTQ+ community! For more info.
The Family Expo
Date: Saturday, June 10, 2023 – 12 pm – 5 pm 
Location: The NJ Expo Center, 97 Sunfield Ave, Edison, NJ 
The Family Expo is an annual event that connects families with products, services, businesses, and organizations that can assist them with making the most of living in The Tri-state area.
Date: Thu Jun 15, 2023 – Sun Jun 18, 2023
Location: Christ Church, 140 Green Pond Rd., Rockaway, NJ, 07866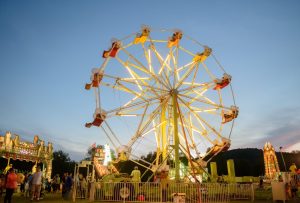 Enjoy a spring night out with classic and new amusement rides, kiddie rides, games of chance, food trucks and more. Entertainment includes music, fireworks, a showcase for local bands, monster truck rides, a classic car show with '50s music, and an illusionist.
Fireworks take place Friday night at 9pm. See website for ride ticket options. 
Hours:
Thursday: 6-11pm
Friday: 5-11pm
Saturday: 2-11pm
Sunday: 1-7pm
Date: Sat Jun 17, 2023 – Sun Jun 18, 2023
Location: 1300 Ocean Ave, Asbury Park, NJ, 07712
Celebrate Father's Weekend at the North To Shore Festival Pop Up featuring makers, music, and art. The pop up features shopping, food and libations, face painting and vendors.
The bazaar is part of the North To Shore Music & Arts Festival which takes place throughout Asbury Park.
Date: Wed Jun 14, 2023 – Sat Jun 17, 2023 – 6:00pm
Location: Warren Township Lions Club, 46 Mountain Blvd, Warren, NJ, 07059
The perfect activity for a summer evening, this carnival features food, games, and rides. Saturday evening ends with a bang as fireworks take flight.  One-price wristbands are available each evening.
Burlington Freedom Day 2023: A Juneteenth Celebration
This two-day festival (Sat Jun 17, 2023 – Sun Jun 18, 2023) held at Burlington Riverfront Promenade includes music, free lunch, bouncing castles, a kids zone, arts&crafts, food, vendors, etc. This celebration is the perfect option for outdoor summer fun.
You can check the full schedule on their official website. 
Alpaca Hug Celebration
Make sure you save the date and place: June 24, 6:30 pm – 8:00 pm, Newfield. This summer celebration at Unexpected Farm will be a perfect getaway for the whole family.
Alpaca Hug Celebration features:
two drum circles that begin at 5 pm and 7 pm; 

live music,

bonfire,

 vendors,

 herbalists, 

handmade items,

and alpacas,

of course.
As summertime is a synonym for outdoor activities and festivals, you'll be happy to learn that New Jersey isn't an exception. Therefore, these are some of the June festivals and fairs in NJ you should try and visit with your family to collect beautiful moments, have fun and make memories.
Updated June 8th 2023