The Best Water Parks Near Hoboken
As the summer heat begins, we know how essential it is to look for ways to cool off! Luckily, there are a  variety of waterparks near Hoboken to enjoy on the weekend with the family. Therefore, we have created a list of waterparks that are open for you to take advantage of this summer! New Jersey offers a variety of options for your family whether you're hoping to swim, fish, paddleboard, or kayak too. Here is your go-to list for Water Parks Near Hoboken
200 Route 94, Vernon, NJ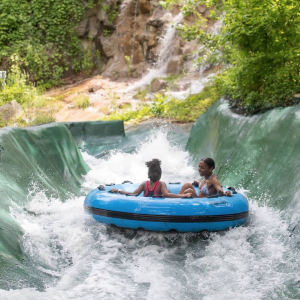 Check website for hours of operation.
Did you know this ski resort turns into a fun water park and attraction during the warm summer months? The park is located in Vernon, NJ, and is about an hour and a fifteen-minute drive from Hoboken. The park feature 22 wet attractions, which are separated into four different zones. These zones include an area for the youngest kids, the world's tallest double looping thrill slide Zero-G (!), cliff jumping, white water rafting, water slides, and more. This is the perfect spot to go with the family to cool off!
300 Taylor Ave, Beach Haven, NJ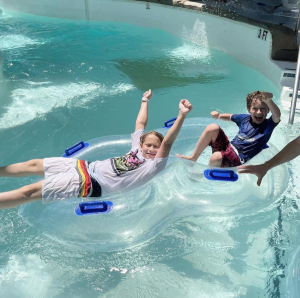 Check website for hours of operation.
Another super fun waterpark to go with the whole family! They began in the summer of 1977 with four concrete water slides. Since those days the park has seen a number of renovations and additions. Whether you have toddlers, teenagers, college kids home for the summer, or just your inner child they have something for all ages. Thundering Surf Park is around 1 and 45 minutes from Hoboken, but it is totally worth it. They have something for everyone, including a toddler area, lazy river, multiple tube slides, and more!
275 Beachway Avenue, Keansburg, NJ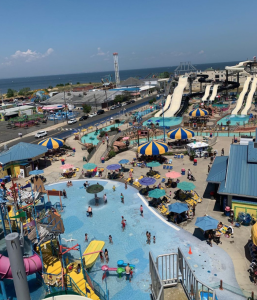 Check website for hours of operation.
Perfect for the whole family, Runaway Rapids is a fun-filled waterpark with a pool and lots of slides! Runaway Rapids are about an hour away from Hoboken. In addition, they have a ton of water park activities, from giant slides to a lazy river. They have areas for all ages. This is one of the most liked Water Parks Near Hoboken.
380 Dunhams Corner Road, East Brunswick, NJ
Check website for hours of operation.
Crystal Springs Family Waterpark opens for the season and provides fun for the whole family. Whether it's the lazy river or the recreational pool, there is really something for everyone! You must purchase a ticket for every individual coming to the park, and only those with tickets purchased for the day of your visit will be able to enter the park. Tickets best place to buy viagra online 2013 will not be sold at Crystal Springs. Read more here.
1 American Dream Way, East Rutherford, NJ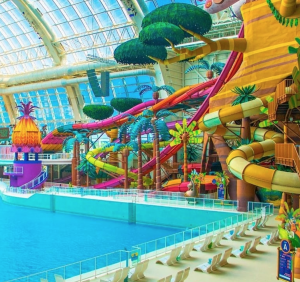 Brand new to NJ, Dreamworks Waterpark is one that you cannot miss. This is the largest indoor water park in the world! DreamWorks Water Park at the American Dream is a year-round splashy fun adventure for all ages with a ton of slides, pools and more!
535 NJ-73, West Berlin, NJ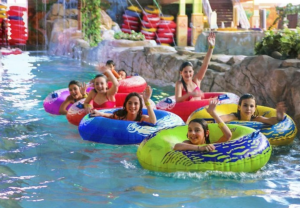 A day at Sahara Sam's is perfect for the family. All visitors (season pass holders, prior ticket purchasers, and those purchasing new tickets) will need to make a reservation before visiting. The facility offers families of the greater Tri-State community affordable, high-value entertainment the entire year, with 58 of its 68-thousand square feet under a retractable roof system. Park features include arcade systems, surfing simulators, a wave pool, leisure swim areas, numerous water attractions, slides, and more.
1 Six Flags Blvd, Jackson Township, NJ 08527
Check website for hours of operation.
Come experience New Jersey's most thrilling waterpark! Visit with your Six Flags Great Adventure & Hurricane Harbor Season Pass or Membership. Reservations are required so keep that in mind before you plan your trip there. They have pulse-pounding water slides, relaxing lazy rivers, and family-friendly play areas – to name a few!
428 Moseywood Road, Lake Harmony, PA
H20ooohh! is a family indoor waterpark located in the Town Center at Split Rock Hotel. With 53,326 square feet of water attractions to enjoy! In addition, H20ooohh! has three four-story slides, a wavepool, activity pool, Jungle play structure with dumping bucket, and Leapin' Lillypads crossing area.
354 Great Meadows Road – Rt. 611, Hope, NJ 07844
Check website for hours of operation.
This is a family water park and an amusement park, which is about an hour away from Hoboken. Pirate's Cove is filled with amazing rides for kids of all ages, including America's Largest Wading Pool, pirate-themed water slides and rides, and a water playground. Face masks and social distancing are required. Low Pay-One-Price Admission includes ALL Rides, Shows, Attractions, Family Picnic Grove, and WaterPark!
250 Kalahari Boulevard, Pocono Manor, PA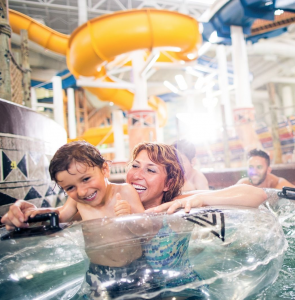 Plan a getaway to Kalahari resorts, America's Largest Indoor Waterparks. They are about an hour and 45 minutes away. There is a ton of activities for all ages including hair-raising waterslides, world-class spas, and kids' play areas. They also have great dining options.