Your Guide To The Best Wine Shops In Jersey City
Jersey City has a plethora of shops for anything and everything you are looking for. Whether it's looking for the perfect gift, food, or salons, every corner has something which includes a good wine shop! Maybe you're looking for a wine for a chill night at home or hosting a low-key dinner party at your house, Jersey City has some great options of wine shops to pick up the perfect bottle of vino. Therefore, we have created this guide for the best wine shops to help you!
276 Grove Street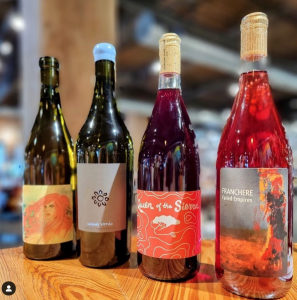 CoolVines has 2 locations in Jersey City and they have a huge variety of wines. They have been part of the Jersey City community since 2014 by Mark Censits. CoolVines also offers small production wines, craft spirits, craft beer, and gourmet foods. Not only do they have something for everyone they also hold fun events year-round including weekly wine and beer tastings, special wine dinners, and more.
390 4th Street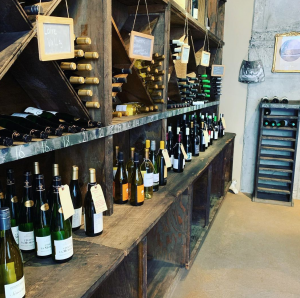 Located in the Hamilton Park area, Madame Claude Wine offers fine wine at a reasonable price with helpful and personal service. They also offer a selection of liqueurs, beer, and gourmet sausages, pâtés, and cheeses. They have wine from all over the world and different price ranges which is perfect. The owners know they wine well so don't hesitate to ask!
575 Manila Avenue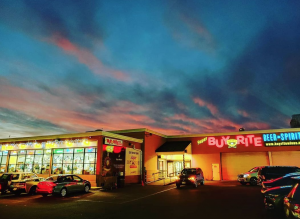 Jersey City Super Buy-Rite is the largest store in NJ with over 30,000 square feet of retail space. They have thousands of wines and spirits and have an extensive cigar selection as well.  Their primary buyer, Bill Hoffman, has almost 30 years of experience in the business, and their senior managers Rick Andres and Thomas McGarry have almost 30 years of experience between them. So if you are going in to look for a good bottle of wine, they will make sure you get one!
492 Jersey Ave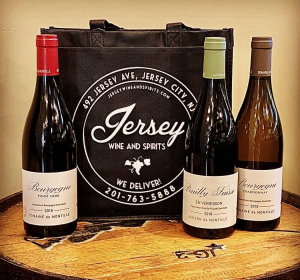 Jersey Wine and Spirits are located in downtown Jersey City. They have a great selection of wines, fine spirits, and craft beer. You can also visit them and try their complimentary tastings. They also deliver!
43 Bowers St, Jersey City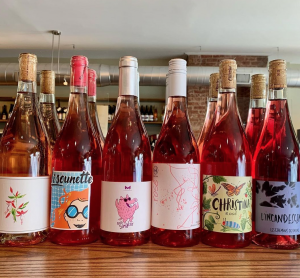 Riverview Wine and Spirits is a local shop in Jersey City that has an abundance of wines to choose from. It is located near Riverview-Fisk Park. They offer delivery in Hudson County as well. Also they provide real wine made by real people who hand-picked their grapes.  They are also offering beer, spirits, cheeses, and rando things made with the same ethos.
275 Newark Ave, Jersey City
Photo by JCUpfront
Village Wine & Spirits is located at 275 Newark Avenue right in downtown Jersey City. The wine shop is bringing a curated selection of wine, spirits, and craft beer straight to the heart of the village. Village Wines and Spirits is open 7 days a week.
81 Montgomery Street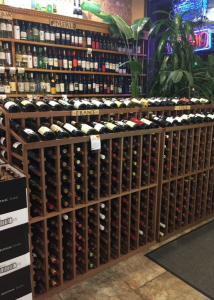 Located in Exchange Place, Waterfront Wine and Liquor has a huge selection of wine, beer, and other spirits. The wine is grouped by countries which are perfect if you are looking for something specific.
200 Washington St, Jersey City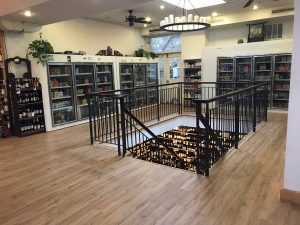 Liberty Wine and Deli is located in the Paulus Hook area of Jersey City. They have a big variety of wines and spirits and a beautiful space. Whether you are looking for a specific wine or want to try something new, they will help you find it.
129 Christopher Columbus Dr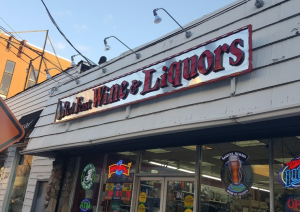 Red Feast Wine and Liquors is located in downtown Jersey City, near the Grove Street Path station. Not only do they have a ton of options for wine, but they also have an assortment of beers and spirits. They are open till 10 PM every day.
210 Central Ave, Jersey City
Central Avenue Liquors are located near Pershing Field Park. They have a huge selection of wines, spirits, and more. They also deliver around Hudson county in case you can't visit them.
1 2nd St, Jersey City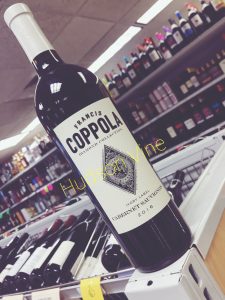 Hudson Vine is located in the waterfront area of Jersey City near Newport. Hudson Vine specializes in fine wine, craft beer, and quality spirits. They have a lot of options in all price ranges.
401 Palisade Ave, Jersey City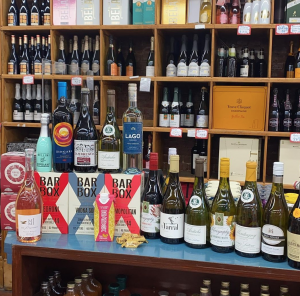 Located in Jersey City Heights, this wine shop has a great selection of wine whether you are looking for something from another country or local wine. They also have a variety of beer and spirits to choose from when you visit their store. You can always check their website to see their latest wines.
Updated May 4th, 2021