Summer Classes and Activities in Jersey City and Hoboken
If you are looking for summer classes and activities in Jersey City and Hoboken, you have landed in the right place. As summer approaches, parents often look for ways to keep their kids entertained and engaged during the long break from school. While summer camps are a popular option, they may not fit every family best. That's where summer activity centers come in – they offer a great alternative for parents looking for a safe and engaging environment for their children to spend their summer days.
Jersey City Soccer Association
The Jersey City Soccer Association runs several week-long soccer Camps from June to August to serve the kids of Jersey City and keep them playing the beautiful game. Prices generally range up to $300 for the full week, and discounts are applied for booking multiple weeks.
Global Soccer Academy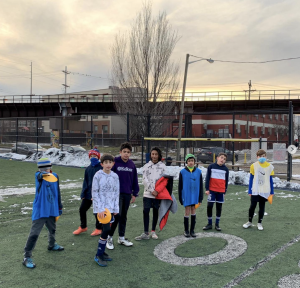 Summer Camp is a key part of Global Soccer Academy's year-round soccer training program. We are offering a ten-week program between June 12th and August 18th (July 3rd week is shortened). Players of all skill levels between the ages of 5 and 14 are welcome to register for one or more weeks throughout the summer.
Super Soccer Stars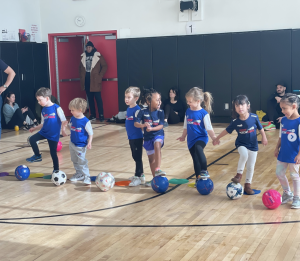 At Super Soccer Stars, we use the soccer ball to help children improve their soccer skills, develop self-confidence, improve gross motor skills, hone socialization skills, and more.
British Swim School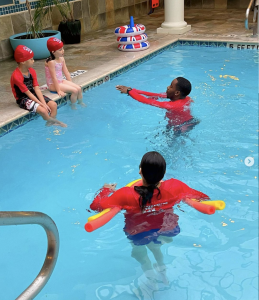 We don't just teach swim lessons. We teach water survival skills. Our curriculum-based program begins with the foundation of water survival first, followed by learn-to-swim programs. And while our students recognize that swimming is a lifelong, lifesaving skill, we also make learning exciting through a structured program of songs, games, and fun! Learn more about
British Swim School.
Miss Yvonne Swim School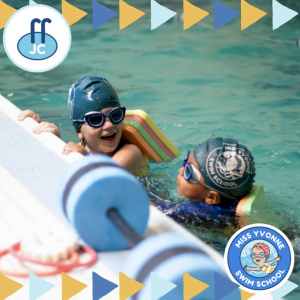 Join Miss Yvonne Swim School Camp this Summer! MYSS has been teaching young campers and swimmers ages 3 and up since 2002! They currently serve 200+ students each year. Join their growing swimming community and let them teach your child about the benefits of swimming!
Swim Stars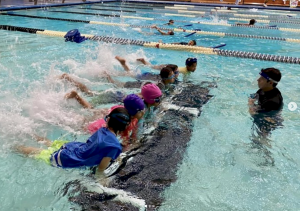 Swim Stars offers 9 fun weeks full of swimming lessons with experienced instructors, pool games, themed arts and crafts, yoga, soccer, frisbee, a book club, and much more! They are determined to make your child more independent, confident, and happy.
XCEL Aquatics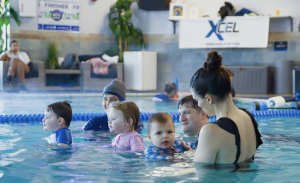 Join them for a fun and educational experience with their water safety lessons! Their expert instructors will teach you and your loved ones the essential skills needed to stay safe in and around the water, all while incorporating a splash of fun. Whether you're a beginner or looking to improve your skills, their lessons cater to all levels. Sign up today and make a splash with confidence! Learn more: HERE
Cobra Fencing Club
Your child will be practicing in a group of 6-8 kids led by an experienced instructor. Amongst Cobra Club fencing instructors are Olympic team members and national and collegiate champions. The staff is led by fencing master Steve Kaplan, an Olympian, national champion, and former high school and college coach. During each class, each fencer receives both group and one-on-one instruction. At the start, twice-a-week participation is recommended for sufficient progress. Each fencer progresses at his/her own pace. Beginner, intermediate, and advanced-level classes are available.
JC Taekwondo & Kickboxing Academy
For thousands of years, martial arts have taught kids Discipline, Focus, Respect, and Confidence. But we won't tell the little one that — we'll keep them smiling and laughing. They won't even realize they're learning amazing life skills, too (our little secret!). That's what makes our Jersey City Kids Martial Arts Summer Camps so Powerful.
Unity Jiu Jitsu Jersey City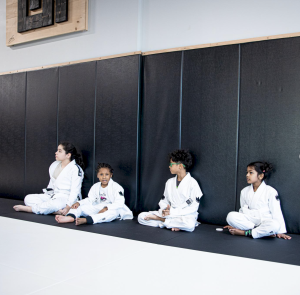 Unity Jiu Jitsu Jersey City programs are world-class, with instruction from accomplished Jiu-Jitsu competitors. They're high energy, with the highest level of techniques and skill.
They have bjj classes for kids in Jersey City on Monday, Wednesday, and Friday and a FREE kids class Saturday mornings at 11 AM. Kids of all levels and teams are welcome – no Jiu-Jitsu politics!
Luna de Papel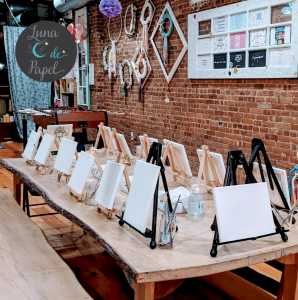 In a world where we are increasingly used to working with electronics, at Luna de Papel, they take a step back and focus on Practical Life Skills that teach an appreciation for handcrafts. If you are looking for a constructive activity to engage your child this summer, join us for this year's summer camp activities.
Tonal Art Music Center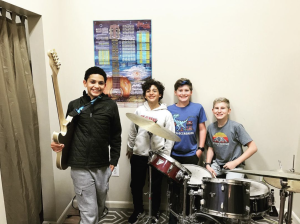 Tonal Art Music believes that communication through music is one of life's greatest joys, and they strive to provide that experience to their students. Their experienced and professional teaching artists are dedicated to helping their students achieve their fullest potential.
They offer lessons in various instruments, including Piano, Guitar, Bass, Violin, Saxophone, Clarinet, Flute, Voice, and Percussion. Whether you're a beginner or an advanced musician, they have the resources and guidance to help you reach your goals.
Tiny Artisan Creative Studio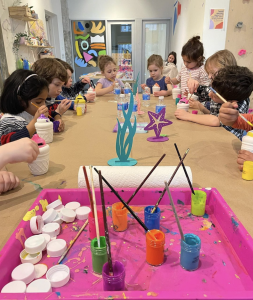 For the summer of 2023, they've created a camp program that offers engaging activities based on weekly themes. The Tiny Artisan Camp program is an exciting chance for children aged 3 through 7 to have a fun-filled summer! Campers will engage in stimulating art, play, music, movement, and outdoor activities. They will also spend their day exploring and visiting our beautiful Harborside Park, only a few short blocks from their studio!
Summer activity centers such as soccer, swimming, and martial arts give your child a sense of confidence and new skills learned.   These centers provide a wide range of programs and activities to keep kids entertained and learning throughout the summer while also offering flexibility in terms of scheduling. By choosing the right summer activity center for your child's needs and interests, you can help them develop new skills and interests, make new friends, and have a fun and memorable summer experience.
Updated May 8, 2023