A Biking Adventure In New Jersey
As the weather gets warmer, bike adventures begin! The bike shops in New Jersey are open for in-person sales. It means that you will now be able to get your children the new set of wheels that can be used for family rides. Just get in touch with the local bike shop to check out the rules in place for the shopping. After you have received the bike and tuned them up you can consider the list below for some of the best places to visit for bike riding in New Jersey. Keep in mind the social distancing rules while either riding in the neighborhood or on one of your favorite trails.

Bike Safety
Always remember to wear a helmet while you are riding. Ensure that the helmet you select meets ANSI, Snell, and AST standards and it fits snugly. It is mandatory for riders under the age of 17 to wear a helmet in New Jersey. Use light-colored and bright clothing or safety vests to make yourself visible to the people around you. Ride in a single file and maintain a distance of three bicycle lengths between yourself and the biker in front of you. Make use of rubber bands or clips for keeping the long pants from getting tangled up in the bike chain.
You can carry the bikes across railroad tracks wherever required. Use reflectors and lights if you are riding during night times. Test the brakes of the bike before embarking on a descent. Keep in mind to ride with the traffic and obey all the signals. Maintain the eyes focused on the roads.
Best bike paths in New Jersey
Here are some of the parks, trails, and paths for biking in New Jersey. Some of them are likely to be closed due to the pandemic or might have restrictions on the number of visitors allowed inside at a point in time.
Boulevard Trolley Line Path.

Cape Mary Shoreline Ride.

Wildwood Crest Bike Path.

Trolley Line Trail.

Delaware Water Gap National Recreation Area.
Riding a bike is similar to setting a milestone for children. It allows the children to strengthen their muscles, develop a sense of balance, create an appreciation of the outdoor atmosphere, and spend a great family bonding time. There are several family-friendly biking trails in New Jersey right throughout the state ranging from the Jersey Shore to Kittatinny Mountains. Here are some of the ideal biking trails for a family-friendly ride.
Delaware Water Gap National Recreation Area.

Patriot's Path.

Loantaka Brook Reservation Trail.

Paulinskill Valley Trail.

West Essex Trail.

Middlesex Greenway.

Columbia Trail.

Delaware and Raritan Canal State Park.

Cooper River Park.
Once you start exploring, you will also discover trails on your own. Keep notes of the places that you visit and create lists of spots to visit. Why not save this info and send files of your adventure to your friends or other people who might make a similar plan. 
Using electric bikes
The New Jersey state governor signed legislation recently that made things easier for people around the state to travel without using cars. There are two kinds of electric bikes available, the first is the throttle and the second is pedal assist. You can also use a cheap bicycle engine kit to engage the throttle for propelling forward the bike. Pedal-assist kind of bicycle can generate more power because you are already pedaling the bike. Some bikes are available with both kinds of modes.
Wildwood Crest Bike Path
This one-mile-long ride allows you to enjoy a short ride around the dunes together with kids while you are on a vacation during the summer. The trail winds around a beach and then connects with the Wildwood boardwalk for a couple of more miles. When you follow the path you are going to end up on 2nd street. Here you can decide on an additional mile for riding if you and your family are ready for it. After finishing the original mile you may ride on the boardwalk before 11 AM only. Therefore, remember this when you are planning your ride. This path is also a bit bumpy because there is no paved asphalt used here.
New Jersey has a reputation for traffic, overcrowding, and pollution. As a result, it may not feature among the top attractions for cyclists. But, the truth is that it was ranked as the 8th most bicycle-friendly state in the U.S. by the bicyclists association in the year 2010. The bicycle tours in the state offer a great opportunity to see different parts of the state indicating that it is quite different than envisaged by many people.
Author Bio: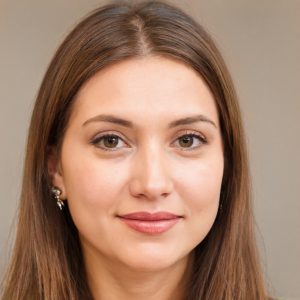 "Tringa Bells is a physical therapist and loves everything related to exercising and outdoor activities. She loves spending time with her family, and her friends and she loves traveling and coding. Her hobby is writing and she loves to express herself through words. In her free time, she loves to take care of kids and works as a nanny."