Drive-In Movie Theaters Near Jersey City
Governor Murphy recently announced that larger-scale drive-in gatherings, such as religious services and drive-in movies, would be allowed in the state and great news because we can watch movies in the best way possible, at a drive-in theatre! This is such a fun activity to do with the family and also a safe way to enjoy another activity to get you and the kids out of the house.
2203 South Delsea Drive, Vineland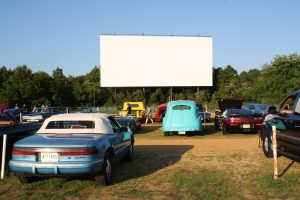 The Delsea Drive-In was built in 1949, closed in 1987, and reopened in 2004. You can purchase your tickets online only and it is $11 per person. They also have a concession stand that offers yummy treats while you enjoy the movie. They are taking specific precautions during this time which you can read more about here.  They play a variety of movies so there is something for everyone and you can enjoy double features.
11 Warwick Turnpike, Warwick, NY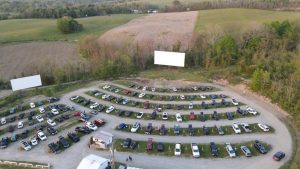 Warwick Drive-in Theatre is a vintage drive-in theatre with 3 screens showing different movies. They have a great variety of classics and new movies. They are ensuring the safety of everyone who visits by taking measures. Tickets can be purchased online before you visit. They have a concession stand where you can pick up some snacks with social distancing in place of course. Tickets for adults are $12 and $8 for seniors and children four to 11 years old.
244 Wierimus Avenue, Hillsdale, NJ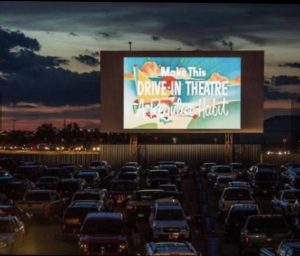 D
Demarest Farms is officially open! They have a brand newly-created drive-in movie theater every Thursday and Friday night until August 28th so get ready to enjoy summer movie fun! They also have a snack bar with measures in place so that you can enjoy some treats while you watch the movie. You have to arrive one hour prior to the movie start time so you can get settled. Read more here.
Multiple Locations in New Jersey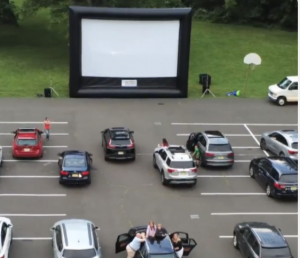 Boxcar, an app described as "the Airbnb of parking," is now offering pop-up drive-in movies in these towns: Bernardsville, Boonton Township, Chatham, Franklin Lakes, Madison, Montville, and Randolph. Moviegoers will reserve their space through the app which would be one ticket per car which is $25. Local restaurants will provide car-side delivery of dinner specials and snacks, which can also be purchased through the app.
4957 Route 22, Amenia, NY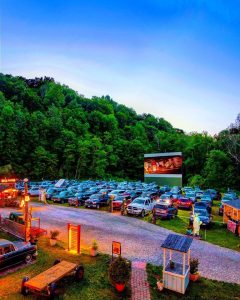 Even though it's far from all the other drive-in theatres near Hudson County, Four Brother Drive-in is totally worth checking out this summer. Tickets must be pre-purchased online to guarantee a spot. Tickets are $11 per adult and $6 for children six years and younger. Orders for food can also be placed online on the website. They can also do birthday messages for the screen which can be really special if you are celebrating any occasion. They have a variety of movies to enjoy.
126 De Garmo Rd, Poughkeepsie, NY
Another drive-in theatre that is not the closest but if you want to take a tiny road trip and stop by Overlook Drive-In you will not regret it! Overlook Drive-In is a family-owned theater in Poughkeepsie and can accommodate up to 750 cars at once for its double-feature shows. The theater touts its six-story screen as the largest in the tri-state area, so no need to get there early for a front-row parking spot. Tickets are $10 for adults and $7 for children. They are also putting in place a lot of measures including masks and only one person going to the snack bar from each party.
54 Bridge Street, Newark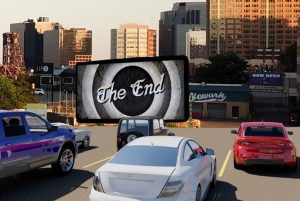 Newark Moonlight Cinema is a drive-in movie theater located at the site of the former Newark Bears Baseball Stadium in Newark's Downtown District. The brainchild of Newark based filmmaker, Ayana Stafford-Morris and real estate developer, Siree Morris, this seasonal experience will run Thursday through Sunday from July 24, 2020 – December 6, 2020. From cult classics to recent releases, each weekend will offer patrons a nostalgic trip down memory lane, while providing prime family time for over 1500 people. The films are carefully selected to highlight African American filmmakers, actors and actresses.