Winter & Afterschool Classes For Kids in Jersey City
Winter is officially here and there are a ton of fun and educational winter & after-school classes for kids in Jersey City that can help them stay busy this season. From arts to coding and even swimming, we have compiled this list for you to find the perfect fit for your child. These winter & after-school classes for kids in Jersey City are the perfect solution for working parents. Therefore, we created this guide!
Address: 321 Communipaw Ave, Jersey City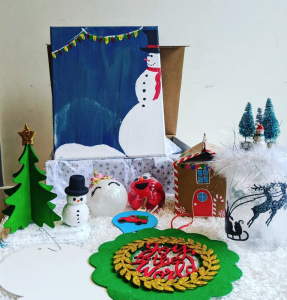 In a world where everyone is increasingly used to working with electronic devices, at Luna de Papel they take a step back and focus on practical life skills that teach an appreciation for handcrafts. At Luna de Papel, they teach children how to "create".  Their goal is to build self-esteem through self-expression that is more approachable, authentic and sustainable than simple art. They offer a ton of art & craft classes for all ages. Luna De Papel has various classes for the winter. To know more or enroll click here. 
Address:252 9th St, Jersey City, NJ 07302

Don't get your tinsel in a tangle, Holiday Camp to the rescue!
December 27-31
Morning Session – 9:00-1:00
Lunch Time – 12:00-1:00
Afternoon Session – 1:00-4:00
Ages: 2.5-13 years old (potty trained and bathroom independent please)
Various Locations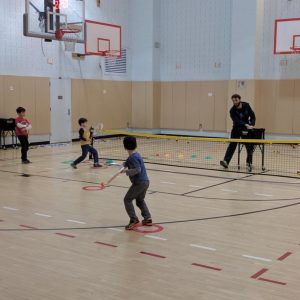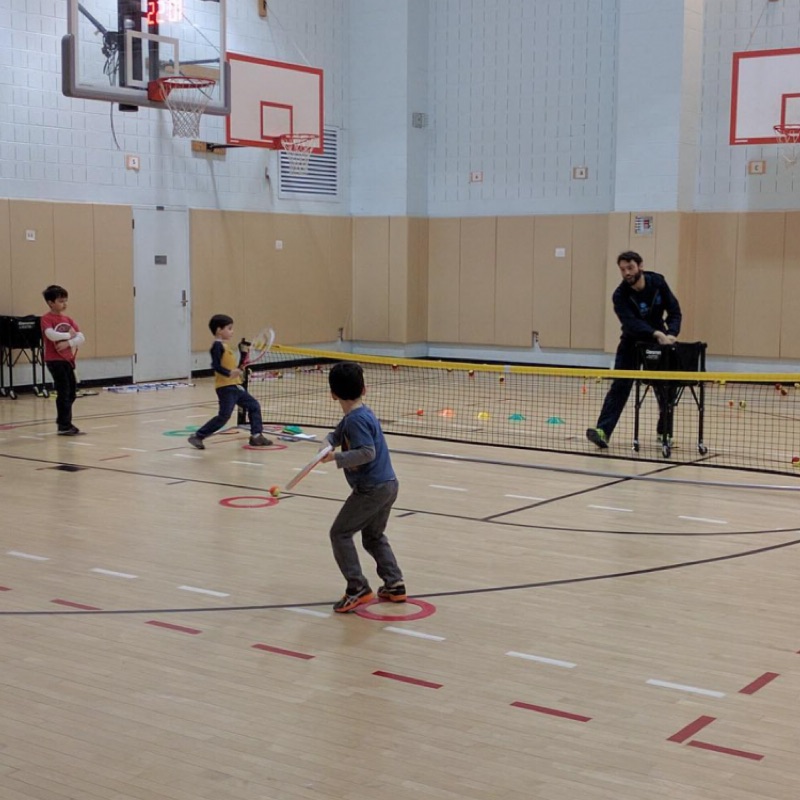 Super-Duper Tennis is moving indoors until Spring and spots are LIMITED!
GracSaturdays @ HOPES Rue Gym in Hoboken!
Weekday after-school and evening hours at Grace Church Gym, Downtown JC
Sat & Sun @ Waldo School Gym in J.C.
PLUS! New Friday evening classes @ HOPES Rue Gym in Hoboken! first, serve, email Coach Leo!
All Winter '22 offerings are for kids groups, no privates or Adult Classes until Spring!
Same low ratios & energetic and fun coaching staff
IF the class you want is 'out of stock email Coach Leo: [email protected]
Super Duper Tennis teaches the FUNdamentals of tennis to kids in an educational, safe, and exciting environment that enhances self-esteem builds confidence and overall love for the game. They focus on simple and fun teaching techniques, developed and supported by the USTA (United States Tennis Association), making tennis fun and more accessible using mobile equipment fit for kids – lower nets, less pressured tennis balls, shorter racquets.
Register HERE. 
Address: 225 Morris Boulevard Jersey City, NJ 07302
AlphaMinds Academy is an academic and enrichment program that offers online and in-person classes in Chess, Coding, Mathematics, Reading, Essay Writing and the Russian language.
Our classes are taught in a friendly, creative, and supportive learning environment, designed to help children advance and thrive in their education, all while allowing them to explore new interests. Our classes are taught by enthusiastic instructors, most with advanced degrees and years of experience in their specialties. Our instructors are experts in engaging each student's natural curiosity to inspire their passion for learning. Whether your child is looking for extra help in a subject or advanced instruction beyond their school's program, AlphaMinds Academy provides students with the tools and confidence to achieve their full potential! Enroll here
Our program includes:
Logic PreK (3-4 yo) & Logic K (4-5 yo)
Math (gr. 1-10)
Chess (gr. pre-K- 8)
Coding (gr. 2-10)
Reading (gr. PreK – 2)
Essay Writing (gr. 3-8)
Russian Language Immersion Program (1-15 yo)
Various Locations
(Multiple Locations in Hudson County)
British Swim School is the premier provider of water-survival and learn-to-swim lessons in the U.S., now also offering classes in NJ for everyone from 3-months old to adults. With a history of over 35 years, British Swim School currently teaches over 13,000 students per week nationwide, using their signature and award-winning methodology. Developed and refined by a former national swimmer for England, their goal-oriented program focusses on individualized learning in small groups of 4:1. Enroll in class here. To find a location near your, and to find out which one of their 9 skill levels is the right for your child, visit http://britishswimschool.com/hudsonwaterfront/ 
Address: 150 Bay St, Jersey City, NJ 07302
It's time to break out of your boring fitness routine and discover the possibility of a fun, high-energy and rewarding workout. CKO Kickboxing Jersey City offers classes in and that keeps you coming back day after day wanting more. Get the kids ready for 45 minutes if non-stop fun with their classes! Their kid's classes are designed using kickboxing basics, games and fitness routines to keep them healthy and active. The class is designed to build confidence, balance and coordination skills. Sign up here.
Address:172 Newark Ave Jersey City, NJ 07302
Based in Historic, Downtown Jersey City, Tiny Artisan is a uniquely small, but large in imagination process art studio dedicated to promoting creativity, discovery, and independent thinking. Guided by an out of the box team of creatives, we fuse unique techniques to create the most interesting experience for kids. Adtionally, their studio provides the perfect environment for children and adults to explore and imagine by creating fun projects. They have various classes throughout here. Sign up here. 
Various Locations
Experts say that learning is the most critical skill for the 21st century. FasTracKids methodology develops the skill of learning by engaging the whole child in our child-centered environment. Our programs excite young learners by building the FasTrack® Advantages: critical thinking, creativity, collaboration, communication and confidence. We focus on teaching children how to comprehend and not memorize by teaching them HOW to think, NOT WHAT to think. Sign up for classes here. 
Sometimes keeping your kids physically and mentally active can be quite challenging but luckily Jersey City offers a wide variety of activities that would fit everyone's needs. If you want to keep your kids busy this winter after school, these classes are perfect for you. Weekend or weekday classes, these are some great options to check out.
Updated August 8th, 2022