Spring/Winter & Afterschool Classes For Kids in Jersey City
Winter is officially here, and there are a ton of fun and educational winter & after-school classes for kids in Jersey City that can help them stay busy this season. From arts to coding and even swimming, we have compiled this list for you to find the perfect fit for your child. These spring/winter & after-school classes for kids in Jersey City are the perfect solutions for working parents. Therefore, we created this guide!
Super-Duper Tennis
Various Locations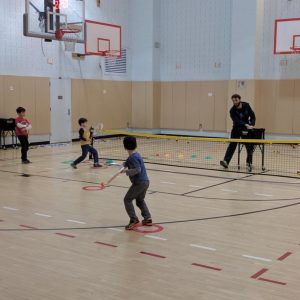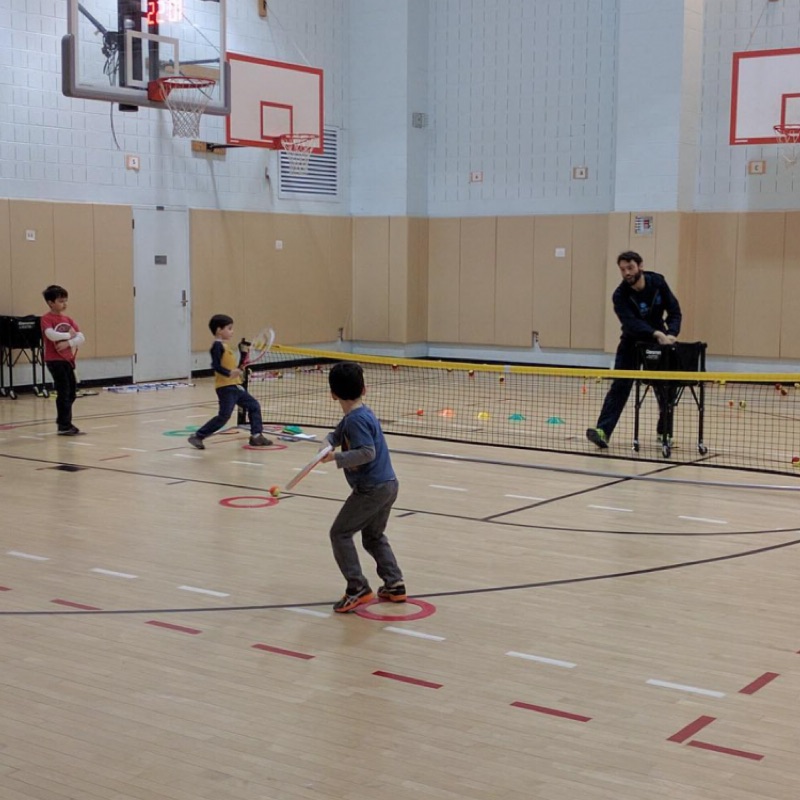 Super-Duper Tennis is back for Spring, and spots are LIMITED!
Programs run from April to mid-June (9-11 weeks)
Grace Church, Parish Hall Gym (39 Erie St):
Mondays, Tuesdays and Thursdays: 3-7 PM
Waldo School Gym (110 First St):
Sundays, 8:30 AM- 12 PM
Hopes Rue Gym (301 Garden St):
Saturdays, 12 PM – 5 PM
Newport Rooftop (33 River Dr S):
Tuesdays, 3:30 PM – 5:30 PM
Thursdays, 3:30 PM – 7 PM
Saturdays, 9:15 AM- 2:15 PM
Sundays, 9:15 AM – 1 PM
Class Duration: 45 min
Parents must be present for the duration of the class
4:1 Child-to-Coach Ratio
Unique & fun curriculum that progresses week-to-week
Beginner Class
Energetic & engaged coaching staff
Racquets provided (17-inch recommended)
Students should wear sneakers
NOTE: due to pre-registration, some of the classes are already sold out —  email Coach Leo to join the waitlist
Register HERE. 
Alpha Minds Academy
Address: 225 Morris Boulevard, Jersey City, NJ 07302
AlphaMinds Academy is an academic and enrichment program offering online and in-person classes in Chess, Coding, Mathematics, Reading, Essay Writing, and Russian.
Join them for the Winter 2023 session at AlphaMinds Academy where we help children excel academically, reach their full potential and discover new interests!
Spots are limited; REGISTER TODAY!
The first day is January 7th for Saturday and January 9th for weekday classes.
CHESS: Beginner, Intermediate, and Advanced groups (4 – 14 yo)
CODING: Scratch, Javascript (Gr. 2 – 10)
LOGIC for PRE-K & K (3 – 5 yo)
MATHEMATICS (Gr. 1 – 10)
READING (Gr. PreK – 2)
ESSAY WRITING (Gr. 3 – 8)
Classes are taught by professional teachers and experienced instructors.
JERSEY CITY:
– Boys and Girls Club, 225 Morris Blvd Jersey City NJ 07302 (next to Marin Blvd Light Rail Station)
– My Gym Children's Center, 252 9th St, Jersey City, NJ 07302 (Hamilton Park)
HOBOKEN:
– Village Tree House 123 Monroe St Hoboken
– The Hudson School, 601 Park Ave Hoboken
For more information and to register, please visit www.alphamindsacademy.com or reach out to us at [email protected] / 201-844-8535
Join our classes and help your child discover confidence in learning!
British Swim School
Various Locations
(Multiple Locations in Hudson County)
British Swim School is the premier provider of water survival and learn-to-swim lessons in the U.S., now also offering classes in NJ for everyone from 3 months old to adults. With a history of over 35 years, British Swim School currently teaches over 13,000 students per week nationwide, using their signature and award-winning methodology. Developed and refined by a former national swimmer for England, their goal-oriented program focuses on individualized learning in small groups of 4:1. Enroll in class here. To find a location near your and determine which one of their 9 skill levels is the right for your child, visit http://britishswimschool.com/hudsonwaterfront/. 
Fast Track Languages 
Address: 78 Erie St, Jersey City, NJ 07302
Fasttrack-Languages fosters a Montessori Inspired Learning Environment. Families can enroll their children in different programs depending on their needs. We work with ages 18 months to 12 years old.
Preschool Toddler Program – 9 am to 12 pm
Spanish – Italian Immersion for toddlers
Yoga and Tumbling Fusion for toddlers
Mommy and Me Yoga-Tumbling on Fridays 11 am -12 pm
After-School Programs:
Reading, Writing, and Math
Spanish – Italian Immersion
Yoga and Gymnastics Fusion
Winter Camp: Dec 26 – Dec 30
8:30 am – 1:30 pm
Location:78 Erie Street
Tel: 718-8256598 – 201-6858220
Email: [email protected]
Brooklyn Robot Foundry 
Address: 197 Van Vorst St, Jersey City, NJ 07302
Look out, Jersey City, the robots are coming! Brooklyn Robot Foundry is making its debut here with its unique robot-building classes for kids! These STEAM-tastic classes are a fun combination of engineering, creativity, and whimsy. Each week children will get to build, and take home, their robots!
Brooklyn Robot Foundry is offering classes this winter with Gymboree, giving kids an afternoon of building and playing like no other! (Mondays, 3-6 pm, 6-8yrs old. Begins Jan. 10th)
Sign up for a trial robot class – on November 13 or December 11 at Gymboree JC. Register at bit.ly/build_play
Interested in owning a Brooklyn Robot Foundry in Jersey City or elsewhere in the area? Franchise opportunities are available! Meet the owner on 11/13 or 12/11. Check out their website for more information.
Sometimes keeping your kids physically and mentally active can be pretty challenging, but Jersey City offers a wide variety of activities that would fit everyone's needs. These classes are perfect for you if you want to keep your kids busy this winter after school. Weekend or weekday classes are some great options to check out.
Tiny Artisan
Address: 150 Bay St., Jersey City, NJ 07302
Based in Historic Downtown Jersey City, Tiny Artisan is a uniquely small but large imagination process art studio dedicated to promoting creativity, discovery, and independent thinking. Guided by an out-of-the-box team of creatives, we fuse unique techniques to create the most exciting experience for kids. Additionally, their studio provides the perfect environment for children and adults to explore and imagine by creating fun projects. They have various classes throughout here. Sign up here. 
Updated Mar. 13th, 2023