Your Local Guide to Thanksgiving Pies in Jersey City
Whether you are hosting or heading to a Thanksgiving dinner as a guest, we know how essential dessert can be. But don't fear; Jersey City's bakeries which specialize in crafting homemade pies in various flavors and sizes, are here to help you! Therefore, we created this guide to help you find Thanksgiving pies.
Cocoa Bakery
275 Grand Street/475 Central Ave Jersey City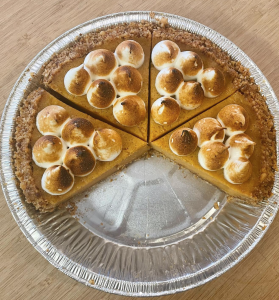 The cocoa bakery has the perfect variety if you have a sweet tooth. Not only do they have classic pies, but they also have some great gluten-free options. This year they will offer apple pie, apple crumble, pumpkin pie, sweet potato with meringue, and more. You can also order other desserts like their famous cakes, cookies, and truffles. Make sure to place your order ahead of time. Pick-up times are Wednesday 1-7 pm and Thursday 9 am-2 pm.
Jam Cakery Events
326 5th Street, Jersey City 
Jam Cakery is an excellent option if you are looking for whole pies and cakes this Thanksgiving! They also purposefully accommodate different dietary restrictions. They have options like pumpkin marshmallow pies, pecans, maple pies, apple crumble pies and more. Diners can feel safe knowing that the food was prepared with care without sacrificing any of the tasty flavors or celebratory aspects of a holiday meal. Orders should be placed by email or by phone and can be picked up or delivered.
Sugartown Bakery
437 Jersey Ave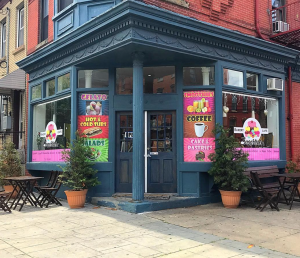 Located in downtown Jersey City, this bakeshop specializes in custom cakes, macarons, mousses, cookies, and other desserts. Additionally, you can order custom cakes for any occasion, but they also offer a variety of pies for Thanksgiving. They have many options, including strawberry, raspberry, lemon meringue, coconut, sweet potato, apple, pumpkin, pecan, and more.
Monteleone's Bakery
741 Newark Avenue
This Bakery has been running for 60 years! Monteleone's Bakery has been a staple of the Jersey City community. They have a ton of delicious baked goods but stop by to pick up a pie! Pie options like pumpkin, apple, lemon, key-lime, and more are available.
Salt + Seed 
210 Hudson Street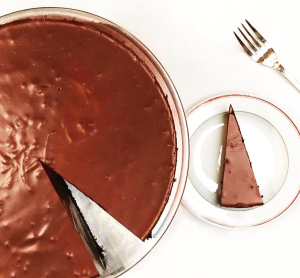 Salt + Seed is an excellent option if you want a vegan option. For the holidays, everyone's seasonal favorite flavors are on offer, including an apple crumble and a pumpkin mousse. Preorders are required and can be placed via the restaurant's website.
Dulce de Leche Bakery
376 Central Ave
This Argentinian Bakery is family-owned and offers a variety of traditional bakery foods. They are located in Jersey City Heights. Dulce de Leche Bakery will offer various delicious pies, from pumpkin to fresh apple crumble pie.
Scram 
61 Erie Street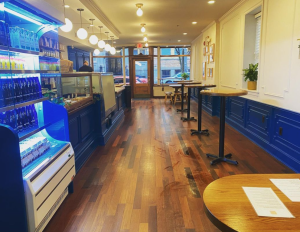 Scram is a Charleston, South Carolina, food truck-turned-Jersey City bakery. They also have the most amazing baked goods and desserts that are a must-try. For Thanksgiving, Scram will offer pies and other treats via preorder. Choices include Apple Crisp Pie, Pumpkin Pie, and Honey Pecan Pie.
Cangiano's
225 Pavonia Avenue, Jersey City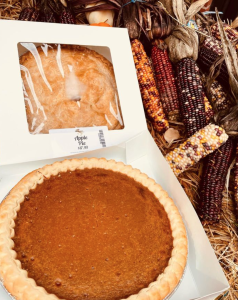 Cangiano's will offer delicious pies this Thanksgiving, including apple, blueberry, pecan, pumpkin, and more. They will also be offering other delicious gluten-free options.
Waffle It & Co.
210 Hudson St, Jersey City, NJ 07302
232.5 Pavonia Avenue, Jersey City, NJ 07302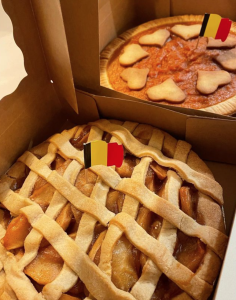 Thanksgiving is near, and Waffle It & Co. is offering pies for Thanksgiving day. The last day to order their Thanksgiving pies is this Sunday! Email them at [email protected] for more details.
Carlo's Bakery 
95 Washington Street, Hoboken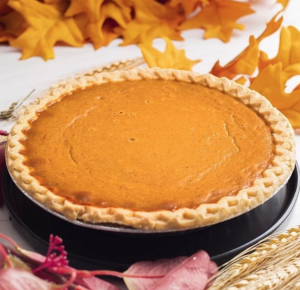 Carlos Bakery in Hoboken will have pies ready for you for Thanksgiving! Get your pumpkin, apple, or pecan fix available in-store or delivered right to your door! They also have many other options: apple crumb, pumpkin pie, blueberry, coconut cheese, chocolate pecan pie, and more, including a wide variety of cheesecakes.
Dolce & Salato
1101 Grand Street, Hoboken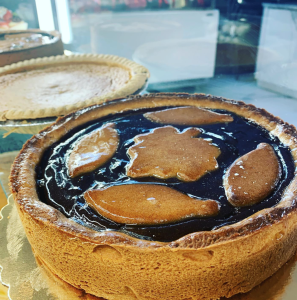 This Hoboken bakery features many Italian-baked goodies, but they also have pies that are perfect for Thanksgiving. Make sure to preorder.
Old German Bakery
322 Washington Street, Hoboken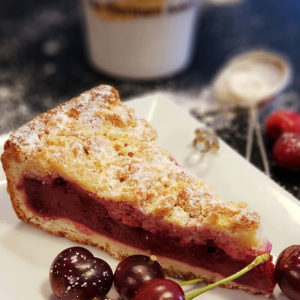 Old German Bakery is an authentic German bakery with great options for Thanksgiving pies. They have their famous German apple pie, peach yogurt pie, cheese crumb, plum crumb, apple crumb, and more.
Yuki's Bakery
720 Monroe St Store – E101, Hoboken, NJ 07030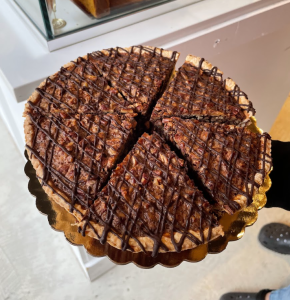 Yuki's in Hoboken offers various pies, from apple, chocolate, pumpkin, and pecan maple pie for Thanksgiving. So make your Thanksgiving preorders now! Orders are available through Thursday, 11/17/2022, at noon. During opening hours, pick-up is open on Tuesday and Wednesday, 11/22-23/2022.
Local Farmers Markets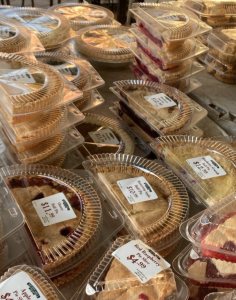 A local farmer's market in Jersey City will offer a great variety of pies. So whether you are looking for a half pie or a whole pie, stop by one of the local farmer's markets. Check our guide to them here.
Updated November 14th, 2022