Cultural Diversity In Jersey City
There are many reasons to move to the suburbs once the kids are born. Backyards with swimming pools, for one. Schools. Driving culture. The neighbors aren't (literally) on top of you. But for me, and for so many of us, there's a really important reason to stay: diversity.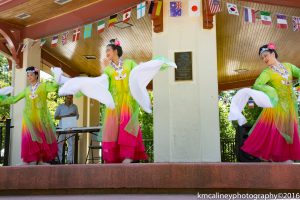 Jersey City has been called "the most diverse city in the country" or it has been near the top in many reports and listicles online. And it's not the bragging rights we care about here – it's the food.
Jokes aside, culinary diversity is a massive draw. It's an easy way to introduce kids to new worlds with familiar friends. While it's never easy to bring little kids to restaurants, restaurants (and food trucks and grocery stores) allow us to engage in discussions about connections & continents & civilizations that might be abstract if we didn't have this tangible (and flavorful) entrance in.
Today, while the world expands and shrinks simultaneously through the windows of our cell phones, these are the types of conversations our children deserve. The world we're preparing our little ones for will be multi-national and multi-lingual. The leaders of tomorrow will understand the movement of people and capital in a way that our generation didn't necessarily need to learn about. And if we want them to be the kind of leaders that will radiate positivity and healthy, sustainable goodwill, their default has to be one of inclusion instead of segregation.
While Jersey City's playgrounds are fuller and have a greater variety of ethnic and cultural diversity than others around the country, Jersey City isn't a perfectly balanced quilt in which every voice is represented at an equal volume. To be clear, we're just not there yet. This brings us to JCFamilies and the 9th Annual Cultural Diversity Festival.
On September 30, 2023, from 10 AM to 2 PM, JCFamilies is organizing a diversity day with culture-related activities for the whole family, including arts and crafts, musical acts, dancers, an art show, and — of course — lots of delicious food representing the diversity in Jersey City.
In other words, attend. This is, after all, one of the reasons we're still here.
Written by Mel Kozakiewicz. Mel is the founder and CEO of The Moxie Group, a consulting company for all your marketing needs.
Updated on September 19, 2023