10 Ideas For The Long Weekend Around Jersey City
After the busy work and school week, a long weekend is welcomed with open arms! But what to do? There are many things to do on your days off both within and around Jersey City. So we created a list of 10 Ideas For The Long Weekend Around Jersey City for you and your family!
Head to the Beach and Boardwalk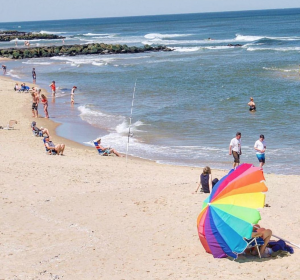 Who doesn't love to go to the beach, especially before summer ends, and especially over a long weekend? Luckily, New Jersey has many beaches you can easily drive to from Jersey City and spend the day. You can also enjoy other activities on a boardwalk located near the beach after a day of swimming and sunbathing. We have a complete list of beaches located near Jersey City. Make sure to buy passes in advance depending on what beach you are interested in visiting, as it can get crowded during the long weekend.
Have a Picnic at a Local Park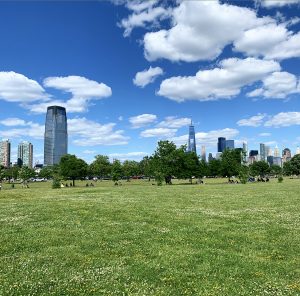 Pack your blanket, lunch, and games to enjoy a day at the park. There are a ton of parks in and around Jersey City that are open now for families to enjoy. Make sure to get there early and find a good spot. The weather is perfect during this time of year, and it's a great FREE activity for you to embrace on a long weekend.
Enjoy a Day at an Amusement Park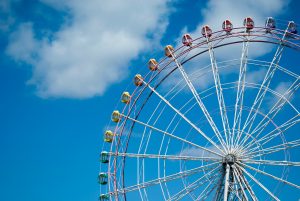 Regarding the summer, amusement parks are a must-visit with the family, especially on a long holiday weekend! There are quite a few amusement/theme parks open near Jersey City. So have a fun-filled day with family or friends on some thrill rides and take in the adventure for the day. Check the complete list here.
Enjoy a BBQ With Friends and Family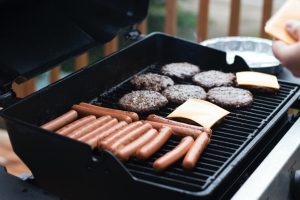 What is a long weekend without a BBQ? Fire up the grill for some great eats with close family and friends. Spend some quality time with loved ones over some delicious food. You can even make it into a game night or a movie night. Make sure to prepare some delicious food and enjoy it!
Visit a Garden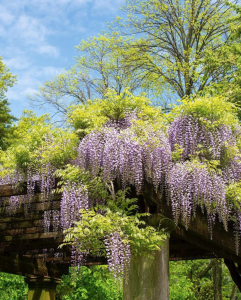 Luckily, near Jersey City, there are gorgeous and luscious gardens. You can spend the day or long weekend in these landscapes with the whole family! Many of these botanical gardens are easy to get to and they let you enjoy the beauty of your surroundings without any distractions. Please take a look at our guide.
Visit a Local Winery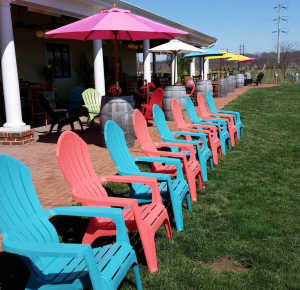 Labor Day weekend can be even more fun with a glass of wine! Luckily, there are some fantastic wineries and vineyards near Jersey City that you can go to over the long weekend. Most of these wineries are only an hour away from downtown Jersey City. They have a ton of outdoor space, and many of them are family-friendly.
Have a Drive-thru Safari Experience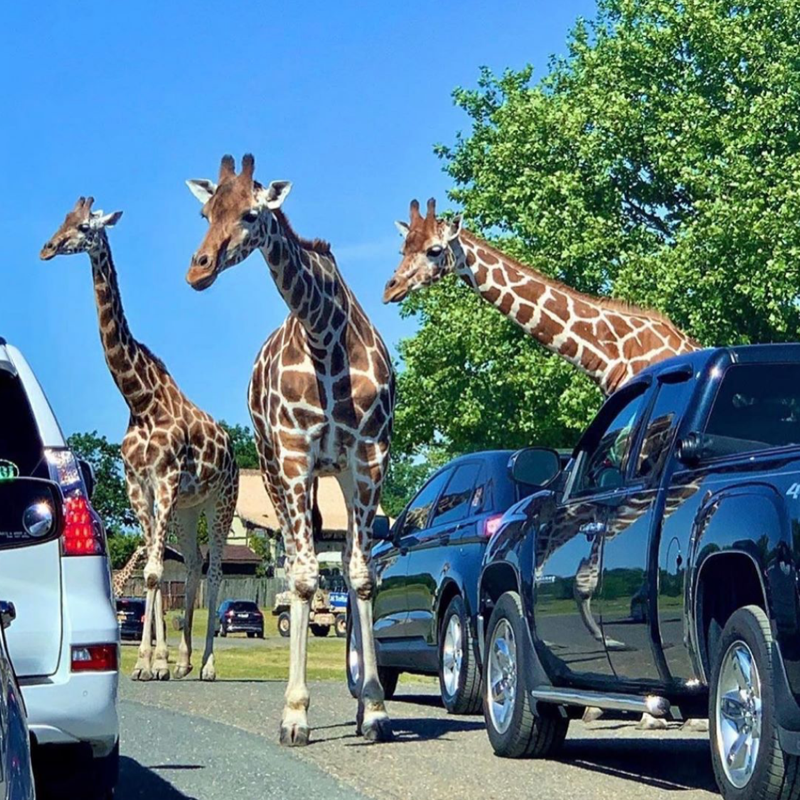 If you are interested in a fun activity for the kiddos, drive-thru zoos are a must. The kids will definitely enjoy this animal-filled experience. Check this guide out on our website.
Splash in a Waterpark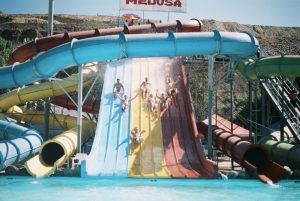 This is a perfect activity for the long holiday weekend! It's still hot out, and kids especially love going to a waterpark on a hot summer day. There are quite a few near Jersey City that you can go to. Make sure to buy your tickets in advance. We have a complete guide here.
Camping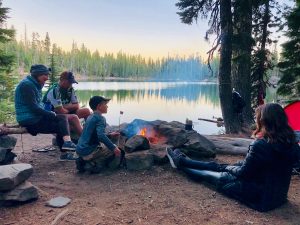 There are lots of reasons to go camping. The most important one is to disconnect from the hustle and bustle of the city and at the same time give yourself a break from your wired devices so as to enjoy some nature. This is the perfect activity to participate in with your family or friends on a long weekend. There are many places to go camping near Jersey City, making it an ideal move in August. We have a complete guide here.
Visit a Beautiful Lake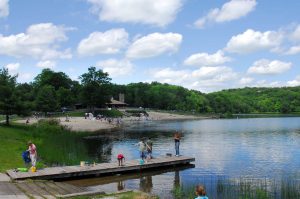 We know how much families want to enjoy the beautiful outdoors while the weather is warm and inviting. Luckily, there are endless opportunities to make unforgettable memories and experiences. New Jersey has some of the best lakes and clean water for swimming, sailing, fishing, paddle boarding, and even kayaking. Check out our list of New Jersey's most beautiful lakes.
Jersey City is the perfect place to explore and as we just listed there are lots of places to easily drive to and take in the last days of summer. The other great thing about Jersey City is how close it is to New York City. Find some fun things to do in NYC when you are looking for your next adventure!
Updated August 26, 2023