Single Moms Meetup In Jersey City
June 24, 2022 @ 7:00 pm

-

9:00 pm
Single Moms Meet-up in Jersey City
Hey Single Moms!
JCFamilies and Jersey City Moms present Single Moms Meet-up in Jersey City.
Are you a single mom juggling work, kids, and caring for yourself while wishing for a more extensive support network? Then, join us in helping Jersey City single moms achieve family/work balance. Developing multiple support networks and friends is crucial to living a happy life.
JCFamilies is excited to announce that our single moms' meet-up in Jersey city is back! Join us at Zepplin Hall from 7-9pm.
The meet-up is free to attend (drinks/food not included). You are welcome to bring your friends and share stories/tips on parenting and living in Jersey City.
We will be right at the front table in front of the entrance.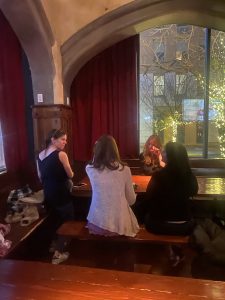 You are welcome to add our events to your calendar and share them with your friends. See you there!
About Jersey City Moms FB group:
We are your best mom friends in Jersey City. We are a community of Jersey City moms that are here to support, share, care for, and lift each other as we go thru this journey of motherhood and all things parenting. Our group is here for you to offer community, connections, and conversations to support one another as we can and be a community of moms together, and have as much fun as possible.
See you there!
Updated: May 23rd, 2022