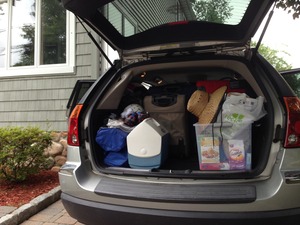 Since our boys are in summer school this year we have been staying close to home.  However, I can't stay put for too long, so we decided to hit the road and take a long weekend up in Lake Placid. We had never been this far north, so we were excited to check out a new destination close to home.
So we packed up the car and headed North up Interstate 87. Once you exit off of 87 you begin to drive the 28 beautiful and scenic miles in to Lake Placid.  I would suggest making sure to drive in during the daylight hours to be able to really take in all the beauty.  There are many areas along the road to stop for photos, check out the river that runs along the highway or even take a little hike to stretch your legs.
Lake Placid is an idyllic small town, which is actually on Mirror Lake.  The downtown area is full of wonderful local shops and restaurants. The kids favorite was the candy store, A Pinch or a Pound. I found some amazing olive oil and specialty salts at Saratoga Olive Oil.  As well, you can check out the Olympic Center  "Home of the Miracle on Ice" and the  Lake Placid Olympic Museum. The Olympic center also offers you an opportunity to see Olympic figure skating hopefuls and past Olympians perform every Saturday night during the summer.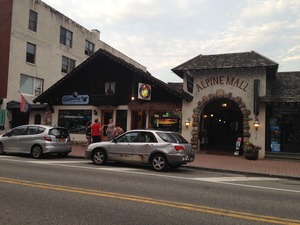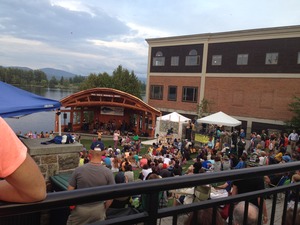 ​
Where to stay 
We stayed at the wonderful family owned 
Golden Arrow Lakeside Resort
.  It could not have been better.  The Holderied family has owned the resort for over 40 years.  You certainly see and feel the pride and attention to detail that the family has put in to the resort. This resort is the only one with an actual beach and access right on to the lake.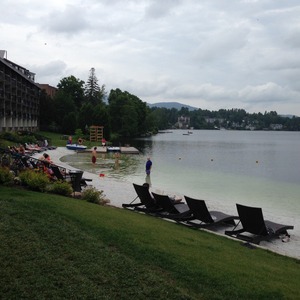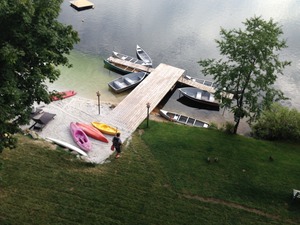 The resort has 26 different types of rooms and suites, so there is certainly a room that will fit every family.  We were lucky enough to have suite on the 5 floor. So that meant amazing views.  The boys were happy to have their own room.  I was happy for the Keurig machine in our room and the relaxing jacuzzi tub.  This resort is also pet friendly, so feel free to bring your dog along for the ride.   I have many more photos of this great resort, so 
check them out
 on my Pinterest page.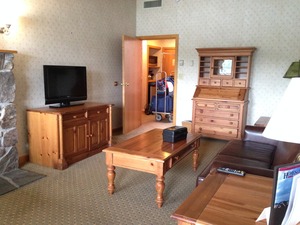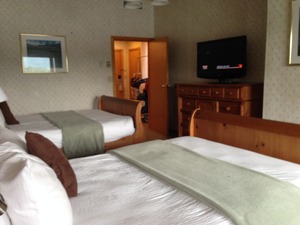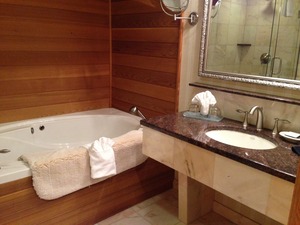 What To Do 
Being up in the mountains and surrounded by the beautiful lakes you can of course hike, bike, swim, ski and more.  If you are an active outdoor family then you will not be bored.  As well, if you want other activities you will have plenty to fill your days and nights.
Olympic Sites Passport
The best way to see and experience many of the sites and activities around Lake Placid and Whiteface Mountain is to purchase the 
Olympic Sites Passport
.   It is a great bargain at only $32.  The passport allows you one time admission to the Olympic Sites, as well as a 20% discount on the shows and activities at the sites.
Whiteface Mountain
Along with amazing skiing, hiking and mountain biking there is so much to do here:
Cloudsplitter Gondola Ride at Whiteface Mountain  (Admission included with your Olympic Passport)
We took a ride to the top of the mountain.  I have to say it was a little scary at times, but it was worth it when you saw the view from the top.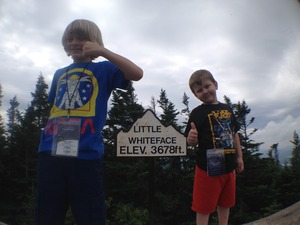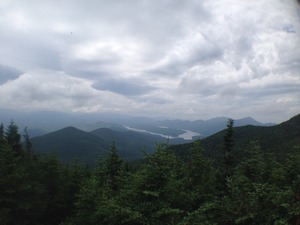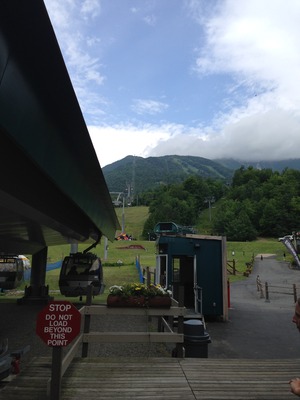 Airbag Free Fall at Whiteface Mountain
This is a fun activity for the future stunt man or ski jumper.  You can choose how high you want to go and then take the leap.  You can get 20% off with your Olympic Passport.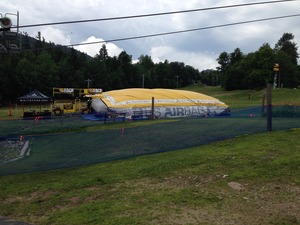 Adventure Zone at Whiteface Mountain
Even more fun to be had at Whiteface mountain.  The kids can enjoy a Spider Climb, bouncy house, slides, the Bungee Trampoline and a slack line park.  My boys loved it.   It is an additional cost, but you get 20% off with your Olympic Passport.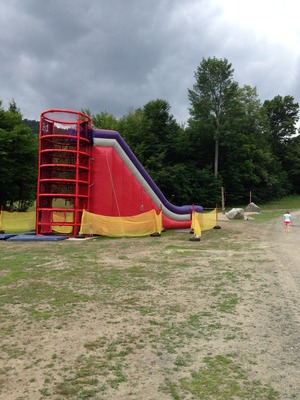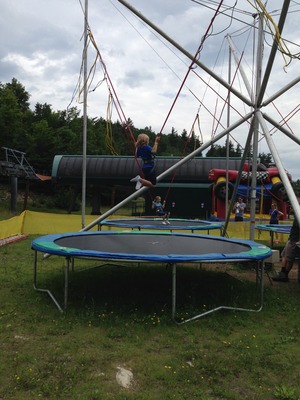 Veteran's Memorial Highway
After you leave Whiteface mountain, then take the 8 mile drive up to the 5th highest peak in NY. Along the way you will see 9 marked areas to stop and take in the view. This highway is only open during the summer.  If you get hungry at the top you can visit the Castle Cafe There is a fee to drive the highway, but again it is free with your Olympic Passport.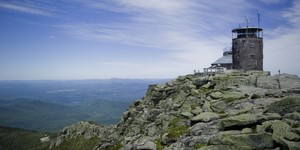 Olympic Sports Complex
Summer offers horseback riding, and mountain biking and in the Winter you can enjoy cross country skiing.  But through out the year, you can get a "real"Olympic experience by doing the 
Lake Placid Bobsled Experience
.  It was closed during our stay, but I am going to do this for sure next time we go back.  Also you can get 20% off with the Olympic Passport.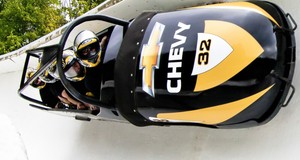 Olympic Jumping Complex
Summer is really "jumping' here.  We were lucky to be here on a Wednesday to see 
"Wet N Wild Wednesdays"
 show.  It was so great.  The show consists of past and futures Olympians showing off all their ski jump skills.  The complex hosts camps during the summer for ski jump training.  I was amazed at the talent and skill.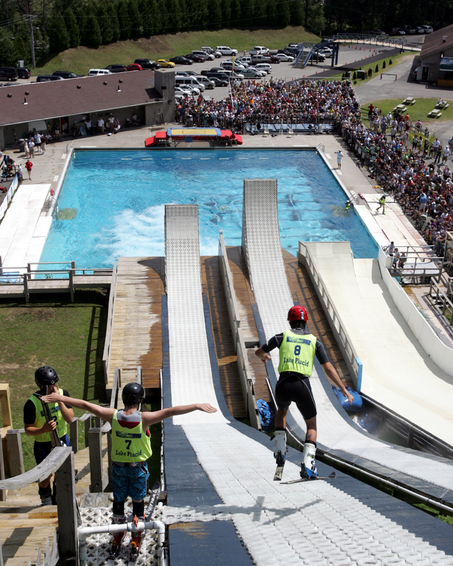 Also at the complex you can take a chair lift and an elevator ride to the top of the ski jump.  You get to go to the edge to get a feel of what the athletes see right before they take off.   Then if you want to get in on the action you can do 
Extreme Tubing
.  You can go down the 20, 48 or 90 meter hill.   There is an additional charge, but you get 20% off with your Olympic Passport.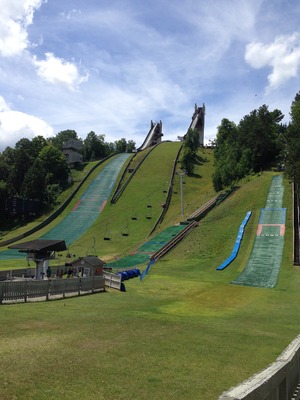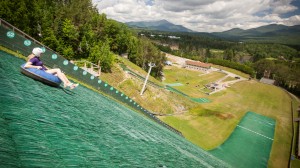 While there is so much to do and see right in Lake Placid, you can also check out these other family friendly attractions that are in the areas as well:
Adirondack Scenic Railroad
My boys love trains, so we had to check this out.  There are several different stops and trips you can take with this train. As well, depending on when you come there are also themed rides like a Train Robbery or the Halloween Train.   You can catch the train right in Lake Placid or one of the other stops. Make sure to check out the site for times and events.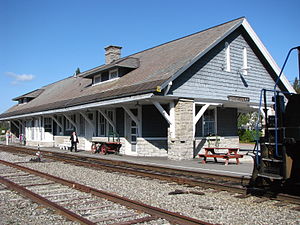 The Wild Center
The center is a short drive from Lake Placid, close to Saranac Lake.  It is filled with so many great hands on activities, information and even some very cute otters to check out.  As well, there is The Pines a natural play area for the kids to climb and explore.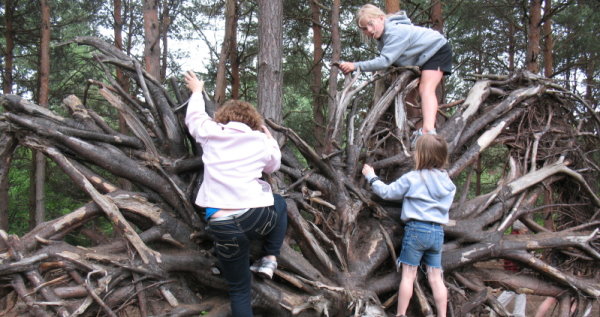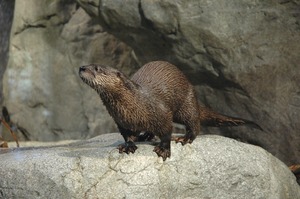 Adirondack Carousel
When you make your way to the The Wild Center then you should also make a stop to visit the carousel. The carousel was created by a local artist and a team of volunteers.  It really is beautiful.  The kids can have fun and you can support the arts.  The carousel operates between June and October.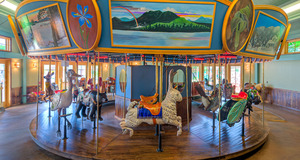 North Pole, NY – Santa's Workshop
On the way up the Veteran's Memorial Parkway you will find the fun little amusement park.  There are rides for the kids, shows, a petting zoo and more.  We got to see baby reindeer at the zoo.  It is a little dated, but my boys had a great time.   Yes, we did get to see Santa!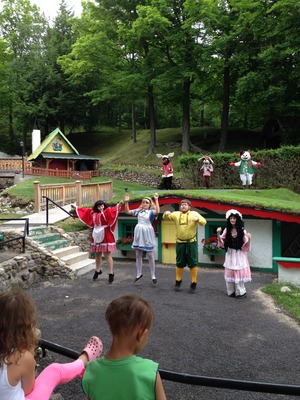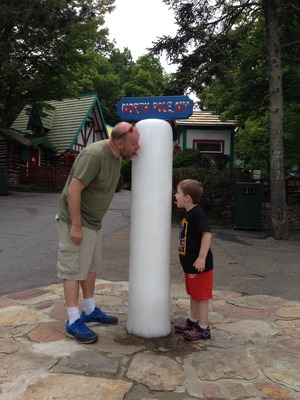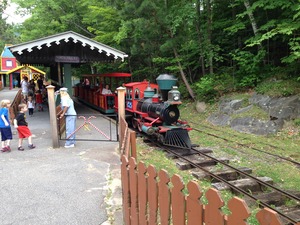 High Falls Gorge
On the way to Whiteface Mountain you can take a stop to visit this very beautiful spot. It is a bit of a climb, but the paths and bridges are well done and make it an easier climb.  The climb is certainly worth the view.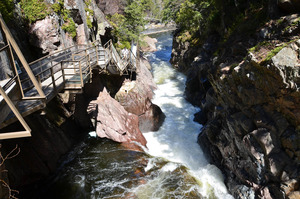 As you can see there is so much to do in and around Lake Placid. It really is a year round destination. We were only there for 2 days and it was just not enough time to do it all.  We are certainly planning a trip back soon.   Sometimes we are so quick to get "away" when we vacation, we miss all the beauty, fun and experience that is in our own backyard or a short road trip away.
Kimberly Milnes is a mother of 2 boys and owner of Adventures By Kim.  She is a Family Travel Expert and professional sharing family travel tips, and information as well as helping families' plan amazing and hassle free family vacations.  Please feel free to contact her at 
[email protected]
 or 
www.adventuresbykim.com
.