Mother's Day Specials, Offers + Discounts Guide in Jersey City
Mother's day is approaching soon and even though we are stuck at home, businesses around Jersey City are making sure that the moms still enjoy this special day and get pampered at home. Mothers are doing an amazing job and especially during this stressful time, they deserve something sweet and special. We have listed some offers, specials, and discounts taking place that you can take advantage of whether it's for your mom, wife, or friend who is a mother!

Cafe Esme wants to give back to the amazing moms out there. They are offering 15% on any purchase on Mother's Day, so why not get a fresh and delicious meal for a mom. You can choose from their yummy lattes like rose, lavender, or mocha and pair it with sandwiches, salads, or soup! You can place an order at 929-281-5588.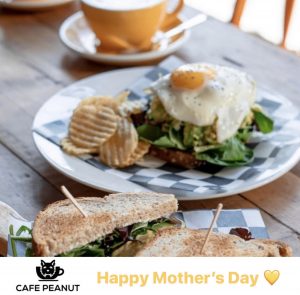 Mothers are walking miracles. All we are, we owe to our Mothers. Cafe Peanut would like to appreciate each and every one of our Jersey City Moms for their selfless dedication, support, and constant love. The world would not be the same without them. As a token of their gratitude, Cafe Peanut will be serving their famous verities of Organic Chai Tea Lattes on Mother's Day with any order of their sandwiches, house-made soups or farm-fresh salads. (They are open for grab and go or delivery only. Please call 201-721-6270).
Luna De Papel is offering some fun and creative Mother's Day Craft Kits. They will be available for shipping and delivery Wednesday. Email them at [email protected] to reserve yours today. This is a great way to get busy with the kids and spend some mom and kiddo bonding time.
The Kit includes:
– Canvas Craft – Bouquet of flowers
– Plaster Molded Tea-light Candle Holder
– Hand Printed Canvas Tote – Wooden Heart hanging plaque
– Watercolor textured Owl Print
– Mother's Day Cards x4

The perfect pampering gift for a mom! Shampoo JC is offering 10% off and a complimentary mimosa to moms the first two weeks after reopening. Even though salons are not open yet, why not take advantage of this deal and make sure to go visit Shampoo JC once they open up for your first blowout or haircut?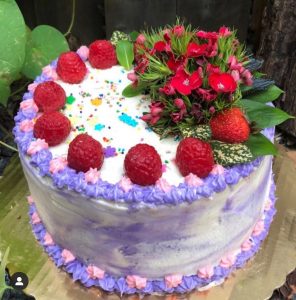 Why not treat your mom with something sweet? Who doesn't love a cake or donuts? Jam Cakery is offering a $30 6" bouquet cake. You can email for flavor options. The cake will be decorated with buttercream rosettes and flowers or fresh flowers. Also, you can get a 1/2 dozen baked donuts for $12. Donut flavors are apple cider or chocolate with rose petals and your choice of cream or sugar dust. We are already drooling over those!  Email them at [email protected] 
Washington General in Hoboken is offering a variety of fun mother's day boxes with different themes like gardening, keeping busy, pampering, healthcare, and more. If you are looking for a nice gift, these themed boxes would be an amazing option. They are doing local pickup at the store on Wednesdays 4-5 pm and Saturdays 11-1 as well as shipping nationwide.

Looking for the perfect gift for a mom? Kanibal & Co. has a variety of gifts for all the moms out there. From clothes, jewelry, home decor, beauty and cards, they have everything! You can use the code 'IMMUNITYBOOST' you will receive free shipping too.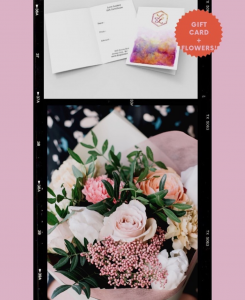 Local jewelry boutique, Love Locked and A Petal To Peddle have collaborated together for the perfect mother's day gift. Gift her a $50 hand-tied bouquet and a Love Locked gift card in any amount, shipped right to her door! You have to DM to place your order. Limited time only. Offer expires 5/4 so don't wait.
Pamper those amazing moms out there with some me-time. Downtown Medspa is offering an amazing of deal of their Hydrafacial+ Body scrubs for $299 with a glass of champagne or wine. You can buy now and use later once they open up. You can buy the deal here or DM them on Instagram.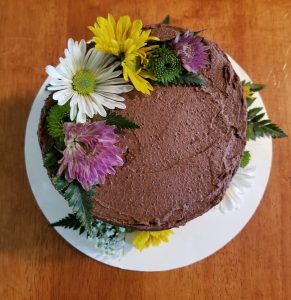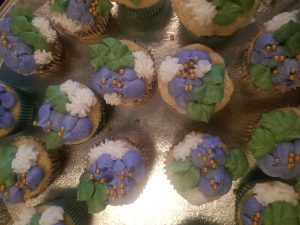 Bread & Spoon will be offering 6-inch cakes bedecked with fruit and flowers for $45 each and flower cupcakes for $36/dz. They are also offering free delivery in Jersey City and Hoboken of Friday and Saturday so you can have these yummy treats ready for Sunday.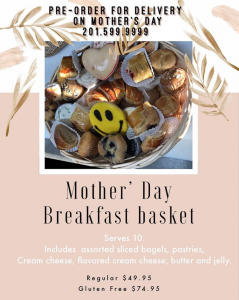 If you are planning a Mother's Day breakfast in bed, this is a great basket to order. Whose Gluten Free is offering a basket filled with assorted sliced bagels, pastries, cream cheese and butter, and jelly. You can pick from the regular or gluten-free option. Call them to pre-order for delivery at 201-599-9999.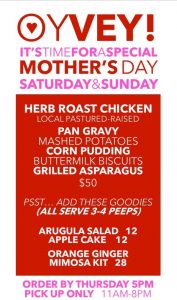 Latham House is offering some delicious Mother's Day specials for Saturday and Sunday. Order by Thursday 5PM. Pick up only.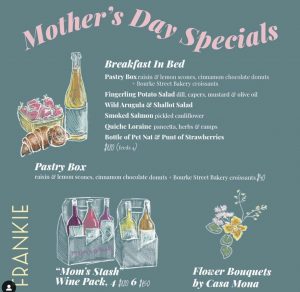 Frankies is offering some great specials for Mother's Day. Pre-order for pick-up, limited quantities. This is another great breakfast in bed option for mom with some beautiful flowers to go with it. See the full details here. 
To all the Mom's or Mom's to be, book your Lash Lift service & receive a complimentary Brow Tint. Mention promo when booking or use code MOMS15.To purchase online. Offer expires May 31st.