Petting Zoos Now Open Near Jersey City
Summer is here and we know as parents you are always looking for new activities for the little ones. Most activities are slowly opening up again which includes activities at local farms but is there a more fun way to enjoy a summer day than petting and feeding animals? This is such a great activity for the kids in the summer where you can create some sweet memories which is why we created this list of petting zoos that are now open/opening near Jersey City.
700 Lawlins Rd, Wyckoff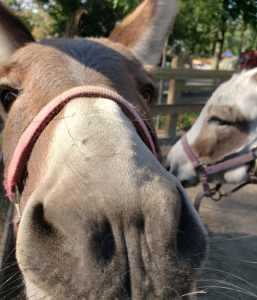 After nine decades and four generations, Abma's Farms is still Bergen County's only produce and poultry farm. They have a barnyard full of animals for your child to interact with. They've rebuilt their Barnyard from the ground up giving it a completely different educational experience for you and your family! They have put in place measures as well as some changes which include wearing masks and social distancing. They are offering online-only tickets will continue and the time slots will be for 60-minute visits! Ticket sales are currently the same day only, meaning today's tickets go on sale at 7 am and tomorrow's tickets go on sale tomorrow at 7 am. Please pay attention to the weather when purchasing your tickets; refunds or exchanges will not be given due to inclement weather.⁠ Read more about their changes here. 
1 Alstede Farms Lane Chester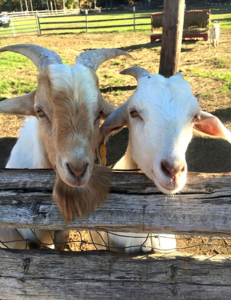 Alstede is a great place to bring the family! They also have a very diverse variety of livestock including cattle, horses, sheep, goats, peacocks, miniature and large donkeys, ponies and mini horses, waterfowl, bunnies, cats, and poultry. Having a wide range of animals helps them to provide more education. They are taking measures for when you visit for the safety of everyone. You can read more here.
301 Rockaway Valley Rd Boonton, NJ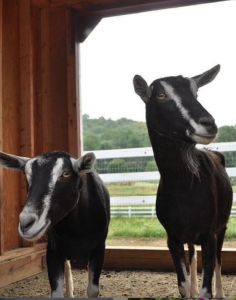 This farm has small animals like ducks and bunnies to large farm animals such as goats. They have a walkthrough and drive through experiences. At the moment, you have to purchase tickets online before you visit. Tickets are released every morning at 10 am for the following day's availability. Drive through tickets are $15 per car on the weekends for an hour long. Walkthrough tickets are $5 per person age 2 and older. EVERYONE (age 2 and older) MUST HAVE AN INDIVIDUAL TICKET TO COME IN Tickets are nonrefundable nor exchangeable so plan accordingly. In the event of rain, they will remain open for ticket holders. Read more on their website. 
408 US-206, Newton, NJ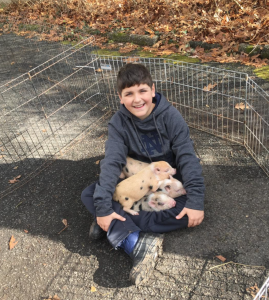 Sugar Sweet farms will be open every day from 10-5 pm. They have a variety of animals like pigs, chicken, goats, lambs, and more furry animals. Admission is $5 per person for their petting zoo and you can purchase the tickets there. Make sure to their website and give them a call before you go.
1923 Baileys Corner Rd, Wall Township, NJ 07719
Allaire Community Farm's petting zoos are now open from Tuesday-Sunday, 11 am-5 pm. The cost is $3 per person to help defer the care and feeding costs of our rescued animals. We are allowing guests to visit the animals while practicing social distancing from each other. All guests need to check-in at the market. You must wear a mask while checking-in. Once you are checked-in and step outside of the market, you can remove your mask. They now sell animal feed for $2 a bag. The feed can only be used for the animals in the outdoor petting zoo. Until further notice, there will be no grooming or going in the animal paddocks. You are welcome to visit and pet the animals from outside the paddocks.
19 Canfield Ave, Randolph, NJ 07869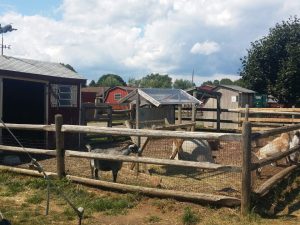 Sun High Orchards have been around for a long time and offer a ton of fun activities at their farm that includes a petting zoo. They are open Monday – Sunday from10am-5pm. They have a ton of different animals like goats, pigs, and more.