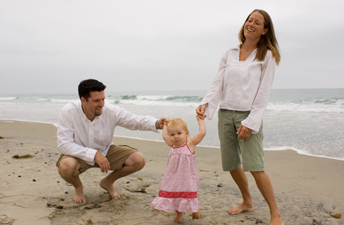 When it comes to traveling as a family I think some of the biggest challenges are budget, making sure there are activities for the kids, as well Mom and Dad being able to get some adult/date time.  While I believe there are several vacation choices that will conquer these challenges, at the top of my list is the All-Inclusive resort vacation.
Here are some of the reasons I love all-inclusive vacations:
1. Cost –  There are all-inclusive resorts to meet any budget.
The best part of going to an all-inclusive resort is the "all-inclusive".  When everything is included you really do save money over other vacations, and you will not be surprised with a big bill when you check out. The only additional charges should be if you choose a spa visit or additional babysitting. Though, there are some great resorts which include babysitting, hey even your own personal Vacation Nanny. However, not all resorts are created equal, so that is why I am always doing research and visiting destinations to make sure you get to the "right" resort.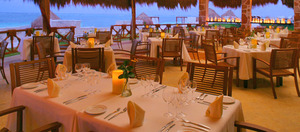 2. Amazing Food and Drink 
–  
Long gone is the boring buffet line. There are now many gourmet all-inclusive resorts.
 The 
Azul Resorts
 in Mexico and of course the 
Beaches Resorts
 in the Caribbean are amazing resorts that cater to families and offer gourmet food and luxury accommodations. Even better the Azul Resorts have access to a 100,000 sq. ft green house where they grow their own produce.  These resorts offer your choice of  lobster, steak, amazing international cuisine, brick oven pizza, gelato and bakeries for those yummy afternoon snacks.  Many resorts are also serving premium brands of liquor and wine.  No watered down no name drinks.
3. Activities and Entertainment
 –  
These resorts offer activities for adults, kids and the whole family.
 You can learn to scuba, surf or just relax on the beach. They have night time parties and amazing entertainment for the whole family.  A nice added feature is that many of the resorts like 
Beaches
 and the 
Hard Rock Punta Cana
 also offer great character experiences for the kids.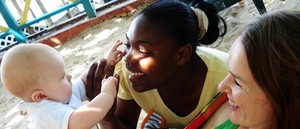 4. Child Care and Kids Clubs – This is one of the great added values of the all-inclusive when it comes to families. Many resorts offer child care and activities for kids 4 and up.  But what about the little ones? Well, there are several resorts which include certified nannies.  At Franklyn D Resort in Jamaica and Generations Maroma every family gets their own nanny for the length of their stay. The great thing is that you can use the child care as much or as little as it suits your family. It is just nice to have it as an option. I think Mom and Dad deserve a little vacation too. Even if it is just to be able to have a nice dinner date.
5. There is an all-inclusive resort to match any family.  There are many all-inclusive resorts in the Caribbean, with the best deals being Jamaica, Dominican Republic and Mexico.  But, if you are looking for something closer there are actually some great resorts right here in the US, like the Club Med Sandpiper right in Port St. Lucie, Florida.

Overall,  I really do believe that for families an all-inclusive vacation is a great choice.  They offer great food, activities and fun for all.  Even better I like that you don't have that big surprise bill at the end.  Also you can choose from so many great destinations.    Are you ready to start planning?