12 Bars in Hoboken for a Fun Night Out
If you're looking for a fun night out with friends, there are plenty of bars in Hoboken that offer great menus and a lively atmosphere. Whether you're searching for a casual place to grab some drinks or a more upscale spot for a date night, there's something for everyone in Hoboken. Here are 12 Bars in Hoboken for a Fun Night Out: 
Belo Bar 
104 Hudson St, Hoboken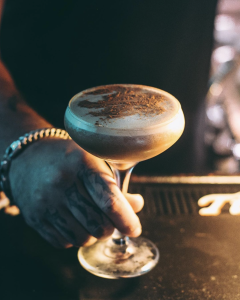 One of the 12 bars in Hoboken for a fun night out has to be Belo Bar! Belo Bar is a casual American Bistro in downtown Hoboken. It's known as "The Best Kept Secret in Hoboken," I guess the secret is out! You can grab brunch, lunch, or dinner here; they have a menu for every occasion. They are known for their luxurious but neighborly vibe and, of course, their Espresso martini!
Dear Maud
205 First Street, Hoboken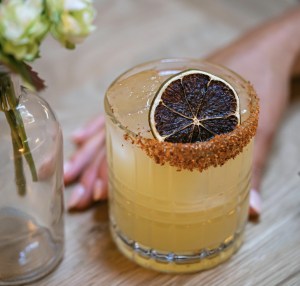 We can't leave Dear Maud out of this list! Dear Maud is a classy Irish-style restaurant with a delicious menu selection. It differs from other bars as it doesn't have the local sports vibe other bars have. Their cuisine offers shareable dishes such as shrimp bao buns, ceviche, bang bang wings, buffalo chicken bites, and much more! They also have sandwiches, salads, flatbread, and desserts! The drink menu will have you savoring every sip! Stay warm with a Hot Apple Cider, Hot Irish Coffee, or try their Dear Maud, Pear Mojito, or Frozen Pear Margarita.
Stingray Lounge 
1210 Washington St Uptown Hoboken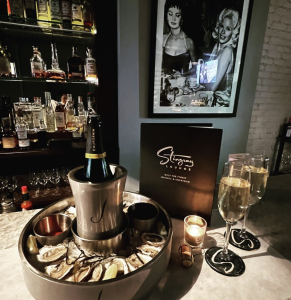 Next, we have Stingray! Established in 2014 and family-owned, Stingray is an uptown bar known for its fresh seafood selection and wide selection of mixology drinks. They have an extensive raw bar featuring East Coast and West Coast oysters. Its modern NYC feel and lounge ambiance make it an excellent place for a girl's or date night! Reservations are highly recommended! Sunday through Wednesday, it is 50% off oysters and sparkling wine! 
Moran's
501 Garden St Hoboken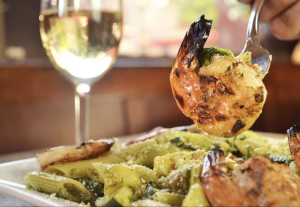 This is where you want to go if you want to have the best burger in town! The Moran burger is highly recommended! Moran's is an Irish bar serving the finest pint of Guinness for over 25 years! 
Zack's Oak Bar & Restaurant 
232 Willow Ave, Hoboken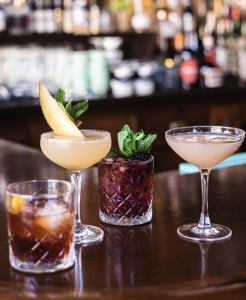 Zack's has a great history. The corner building was constructed in the 1800s. It was originally a grocery store and became a tavern in 1892. Zack's has preserved the bar, and it serves traditional cuisine in a friendly neighborhood atmosphere.
The Cuban Restaurant and Bar 
333 Washington St Hoboken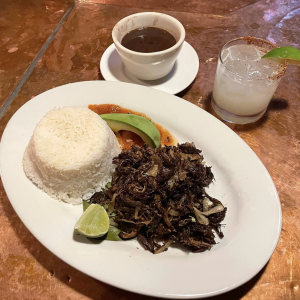 If you are looking for authentic traditional Cuban food in Hoboken, then The Cuban Restaurant and Bar is where you want to go! Sip, savor, and celebrate Cuban style with these must-try Cuban cocktails: Mojito Cuban, Cuba Libre, La Colada, and many more! You can order pitchers of sangria for the table, too. Let's not forget the delicious food like empanadas, vaca frita, churrasco, ropa vieja, the classic Cuban sandwich, and so on!
The Ale House 
1034 Willow Ave Hoboken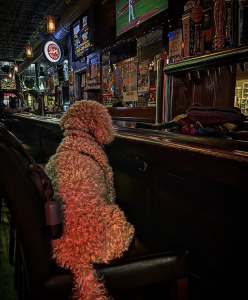 Calling all dog lovers! Dogs are always welcomed at The Ale House. You will enjoy a friendly staff, dogs hanging out, and awesome beer specials! And they also have free games like pool, dartboard, and shuffleboard. But, The Ale House does not serve food. But it's not a problem as they don't mind you ordering from other restaurants while you enjoy a cold Guinness at this Irish pub.
Grand Vin 
 500 Grand St Hoboken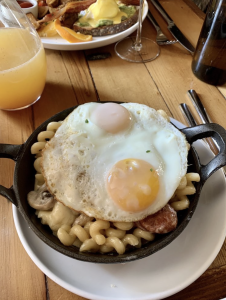 This upscale modern restaurant and bar are perfect for unwinding with friends. It has a romantic atmosphere, making it a perfect date night. With an extensive wine list, it's only right they have Wine Down Wednesday Specials and live music. And there's also live music on Friday and Saturday nights, or you can grab brunch on Sunday! In a nutshell, Grand Vin gets 5 stars for wine, service, food, and ambiance.
Olivia's Dining and Cocktails 
1038 Garden St, Hoboken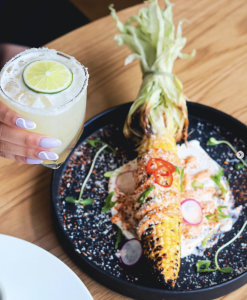 Olivia's has only been open since 2021, and it's become a popular spot fairly quickly. The menu is full of various flavors inspired by Latin and Mediterranean cuisine. The decor and ambiance are for sure instagrammable. The wine selection is exciting and diverse. Fun Fact: The owner is Mike Gallucci, who owns Grand Vin, so you know this is an upscale and enjoyable bar for food and cocktails.
The Brass Rail Hoboken
135 Washington St Hoboken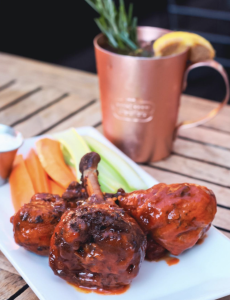 Located in downtown Hoboken, the Brass Rail is a landmark and "has been restored to its 1900s elegance." This place is wonderful for brunch or date night! They have plenty of great food options for sharing with friends over dinner and drinks. This locale is fun vibes, cocktails, music, entertainment, and more!
The Shannon
106 1st St Hoboken
The Shannon is an Irish pub serving great beer and authentic food. We recommend their fish and chips or any of their burgers. It's also one of the best places in Hoboken to catch a game on TV.
The Pig and Parrot Bar 
77 Hudson St Hoboken
The Pig and Parrot Bar in Hoboken is a great place to enjoy a drink with friends. The bar has an excellent selection of drinks and food and is also very affordable. The bar has a friendly atmosphere that makes you feel welcomed as soon as you walk through the door. If you're looking for a place to enjoy a drink while watching your favorite sports team play on TV, then this is a great place to visit. 
Hoboken has a lot of great bars that can be incredibly fun for a night out, especially when it's a warm spring night! The best part is all of these bars are within walking distance from one another. There are many different popular bar types all under one roof in Hoboken, so no matter your mood, there will be something for you.