Jersey City Heights Restaurants: Where to Eat?
Jersey City Heights is becoming a new go-to spot for living, working and eating. As an up-and-coming area, JC Heights has an abundance of restaurants. Begin your tour of the Jersey City Heights food scene on Central Avenue. You'll find an assortment of multicultural restaurants, cafes, and ice cream shops. Don't be surprised to find yourself full and happy by the end of your Jersey City Heights restaurant tour!
Here is our full guide to Jersey City Heights restaurants:
507 Palisade Avenue, Jersey City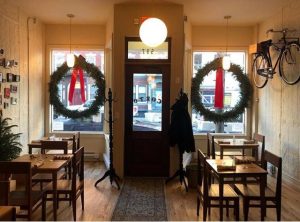 Corto is an authentic Italian gem in JC Heights. Their concept is simple — to deliver affordable, rustic Italian dishes — which they do to perfection. Corto's menu, though not vast, delivers big on affordable, rustic Italian dishes. From a yummy rigatoni to gnocchi to their "Angry Chicken," you'll find something for everyone.
225 Hutton Street, Jersey City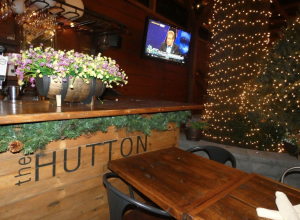 The Hutton is a Jersey City Heights neighborhood restaurant and wine bar. Located on the corner of Hutton Street and Sanford Place off of JFK Boulevard, The Hutton serves delicious classic dishes, like their Chopped Brisket & Gnocchi, Prosciutto Wrapped Salmon, Hutton Burger, and Crispy Cod Fish and Chips. They also have vegan options like Apple Guacamole and Sweet Potato Tamales.
514 Central Avenue, Jersey City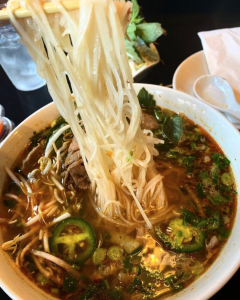 Though Saigon Bistro stays true to their roots with standards like Pho and Banh Mi, they are also an excellent option for unique southern Vietnamese cuisine and Asian Fusion dishes. Comforting, flavorful Pho will keep fans of authentic southern Vietnamese cuisine in Jersey City Heights and beyond happy. Ready for something different? Try their Viet-style chicken wings, or bring home a bottle of Liquid Fire or Liquid Gold (chili oils).
513 Central Avenue, Jersey City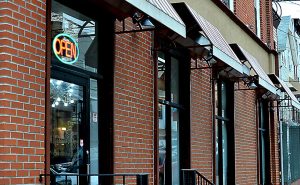 Memo to all Jersey City Heights restaurant lovers: the wait for real Cuban food is over. Rumba's Cafe, located at 513 Central Avenue, serves Cuban breakfasts, sandwiches, hot and cold drinks, fresh juices, and desserts. By the way, the word rumba comes from the Spanish word rumbear, which means to party. Rumba is a generic term covering a variety of musical rhythms and associated dances, and has both African and Caribbean influences, just like Cuba itself.
38 Congress Street, Jersey City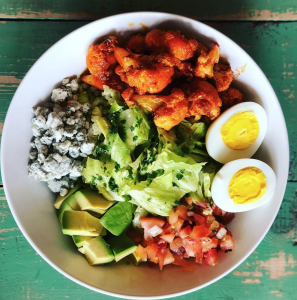 The Cliff is a neighborhood cafe serving killer coffee and a menu of wholesome and delicious dishes. A secluded backyard and sidewalk tables offer the best outdoor seating in Jersey City Heights. The Cliff has a great menu of some delicious salads, wraps, and lunch bowls, plus a ton of vegan options. Their Buffalo Cauliflower Cobb Salad is not one to miss.
365 Palisade Avenue, Jersey City