The Best Pizza Places in Jersey City
Who doesn't love pizza?! There are so many types of pizza, too: Margherita, Grandma, Three Cheese, Chicken Parm, and Vegan pizza. Jersey City is not only a great place to discover awesome restaurants, but it's also a great hub for pizza! We've created a list of the Best Pizza Places in Jersey City to satisfy the ultimate pizza lover! If you are not a fan of pizza, you can check out these other food options. Jersey City has everything from the best burgers to yummy vegan options.
Porta
135 Newark Avenue, Jersey City, NJ 07302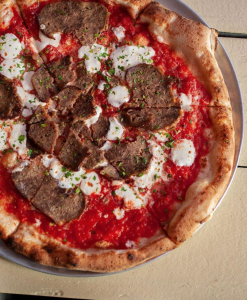 Porta Jersey City resides in a former pharmacy right off Newark Avenue's pedestrian plaza (they kept the pharmacy sign, so you can't miss it). Opened in 2014, the three-story restaurant includes one of the few rooftop spaces in the city. It's become a central hub for the city's faithful New Yorkers looking to escape the boroughs, and people who want to kick it, earning it recognition as one of the best late-night spots in the country! They have a great selection of pizza pies for everyone!
Razza Pizza Artigianale
275 Grove Street, Jersey City, NJ 07302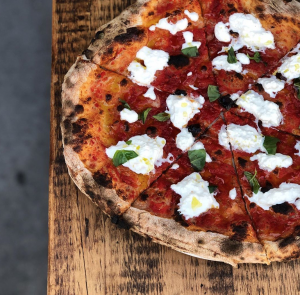 At Razza, they aspire to the Italian way of cooking and eating, where location and seasonality dictate their ingredients. Razza's ultimate goal is to serve the best pizza possible. They are challenging the common practices of pizza-making to influence the industry and elevate the overall quality of pizza in America, earning it a spot on our list of The Best Pizza Places in Jersey City! They have the best wood-fired pizza in downtown Jersey City. Usually, the lines are super long to get a spot, but it is worth the wait.
Krispy Pizza
33 Hudson Street, Jersey City, NJ 07302

Krispy Pizza is a family-owned business. It won the "Battle of the Borough" (featuring pizza from all 5 boroughs and Long island) at the New York Pizza Expo in 2005 sending a clear message that Krispy Pizza is a must-try. Their award-winning pizza makes Krispy Pizza a great fit on our list of The Best Pizza Places in Jersey City!
Two Boots
133 Newark Avenue, Jersey City, NJ 07302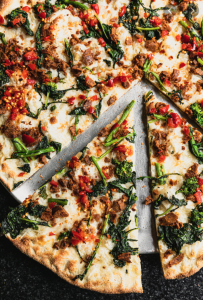 Located on the Pedestrian Plaza, feet from the Grove Street PATH, you'll find Two Boots! With comfy banquettes, sidewalk seating, wine and beer, and occasional live music, this is a great place for a lunch break from work, a family dinner, or a late-night jaunt from one of the local bars. They even offer vegan options!
Roman Nose
125 Newark Avenue, Jersey City, NJ 07302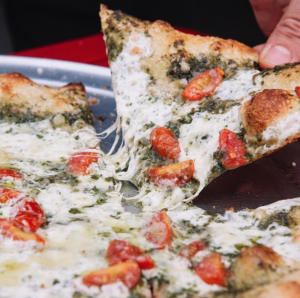 Roman Nose, downtown Jersey City's authentic Italian food destination, is the culmination of Maria & Ruggero Fiore's journey from a small farming village in the Lazio region of Italy to the heart of JC's blossoming culinary scene. Together with their sons Frank and Raymond, they wanted to create a warm, welcoming, and relaxed trattoria atmosphere to share their love of high-quality, simple, clean food using the freshest ingredients.
Gino's Pizzeria
380 Central Avenue, Jersey City, NJ 07307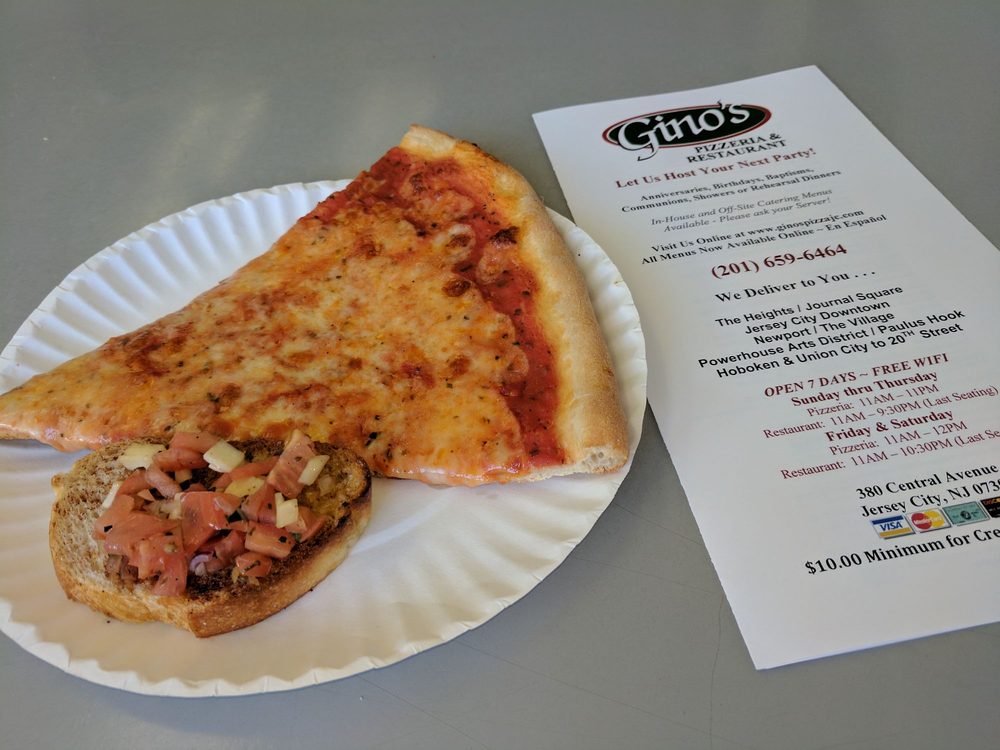 Gino's is a family-owned pizzeria and restaurant serving classic Italian-American dishes that have been in the family for generations! Founded in 1976, what was once a tiny pizzeria, has become a cornerstone restaurant for great Italian-American food.
ITA Italian Kitchen
682 Bergen Avenue, Jersey City, NJ, 07304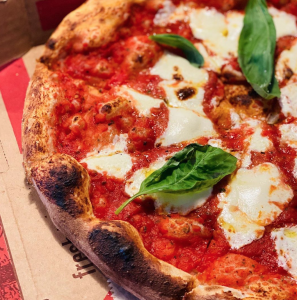 ITA Italian Kitchen is Jersey City's gastropub, opened by the talented Chef Dylan Golden, known for his work at Upland in Manhattan. Inspired by the best Italian bistros, ITA Italian Kitchen honors old-world Italian roots, lifestyle, and food with a modern touch. It specializes in Neapolitan-style pizza, house-made pasta, and local seasonal produce.
Rustique Pizza
611 Jersey Avenue, Jersey City, NJ 07302
Order your favorite pizzas, pasta, and salads from Rustique Pizza! Using the traditional brick oven method, you can taste the time and effort put into each slice!

Tony Boloney's
363 Grove Street, Jersey City, NJ, 07302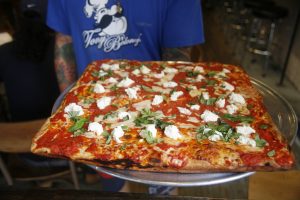 Originally from Atlantic City, Tony Boloney's finally expanded to Jersey City after opening its location in Hoboken. Looking for a delicious pizza or a hearty sub? They have it all. They are known for their unique creations like taco pizza, ramen pizza, tikka masala pie, and so much more. If you leave without trying our pizza, subs, or grub, you don't know what you're missing.
Carmine's Pizza Factory
366 8th Street, Jersey City, NJ 07302

At Carmine's Pizza Factory they serve thin-crust and Sicilian pies served in a corner brownstone space with bay windows and sidewalk seating seconds away from Enos Jones Park and Hamilton House.
Singas Pizza
840 Newark Avenue, Jersey City, NJ 07306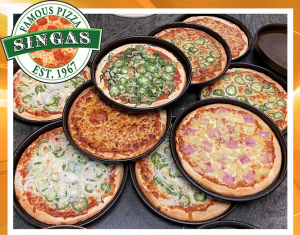 The first Singas Famous Pizza Restaurant opened in 1967 in Elmhurst, NY. Today, after decades of building its reputation, Singas Famous Pizza has brought its legendary flavor to Jersey City!
Bread & Salt
435 Palisade Avenue, Jersey City, NJ 07307
Bread and Salt is a casual place from an acclaimed baker known for Italian bread, pizza, and sandwiches. Located at the former Pizza Vita location, Bread and Salt has made a huge buzz in the area. It's operated by 2016 James Beard semifinalist Rick Easton. A New York Times profile praised their use of a centuries-old Italian baking tradition that utilizes organic flour, natural fermentation, and a 100% stone-milled, high-extraction wheat flour crop that Easton developed with a local farmer. All the slices you try will melt in your mouth!
Paparazzi Pizza
200 Summit Avenue, Jersey City, NJ 07304
Every pie is baked in their stone-fired oven. Want to pair your pizza with something else that's yummy? Paparazzi Pizza also serves one of the best buffalo wings in the tri-state area.
Tino's Artisan Pizza Co.
199 Warren Street, Jersey City, NJ 07302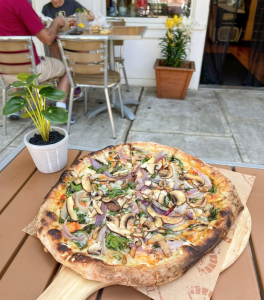 They are now officially open in the Paulus Hook area in Jersey City. They offer everything from pizza, pasta, salads, sandwiches, and more! It is located at the former spot of La Côte at 199 Warren Street. Tino's Artisan Pizza Co. concept is all-natural Italian food using the highest quality ingredients that are sustainable, local & organic whenever possible, like things used to be. Our passion is great food & sharing it with our extended family, YOU ALL! Our food is free of artificial preservatives, colors, sweeteners, flavors, & hydrogenated fats to promote healthier eating.
Stadium Pizza
321 NJ-440, Jersey City, NJ 07305
Stadium Pizza is on the bayside near Danforth Avenue in Stadium Plaza. The menu includes everything you'd expect with classic New York-style pizza but they have a variety of options on their menu.
Larry & Joe's Pizzeria
533 Newark Avenue, Jersey City, NJ 07306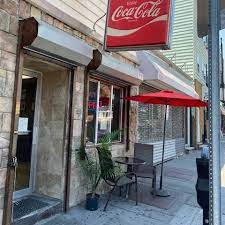 For over 25 years, Larry & Joe's has been servicing Jersey City with the finest quality homemade pizza, pasta, and more. They like to use only Grande Brand mozzarella cheese, the finest available. Additionally, all their pizza dough is made in-house.
Jimmy's Brooklyn Pizza
305 Grove Street, Jersey City, NJ 07302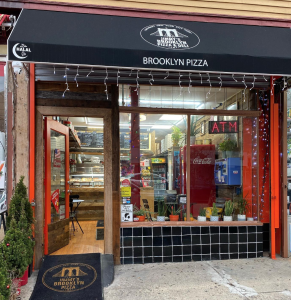 Jersey City is home to the ever-popular Jimmy's Brooklyn Pizza. With great pizzas on the menu, it isn't hard to see why. Some of the top dishes in Jersey City are served at local pizzerias. Expand your horizons with delicious options like sandwiches, salads, calzones, and more. Try some margherita pizza and see why it's such a local favorite.
Artichoke Basiles Pizza
246 Bay Street, Jersey City, NJ 07302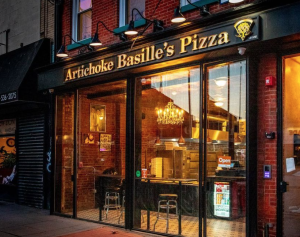 Since opening its first store in New York City's East Village in 2008, Artichoke Basille's Pizza has expanded to twelve hugely successful locations nationwide. They have always impressed critics, fellow chefs, and chowhounds alike. They are now right in downtown Jersey City. Enjoy a classic cheese slice or their unique artichoke pizza.
Basiles Pizza
116 Newark Avenue, Jersey City, NJ 07302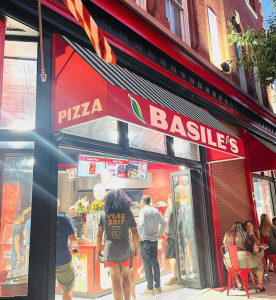 One of Hoboken's top spots for pizza lovers has now expanded to Jersey City. Basile's menu includes mushroom pizza, white spinach pizza, grandma pizza, and classic Margherita pizzas. Basile's also offers garlic knots and calzones.
Lievito Pizza
584 Summit Avenue, Jersey City, NJ 07306
Lievito Pizza offers what it calls its "much- talked about crust." That sounds intriguing enough to go and test it out! And it offers far more than just pizza. The restaurant features authentic and classic dishes and uses the freshest locally-sourced ingredients.
Maybe you're all pizza out and looking for something else! There are plenty of options to sink your teeth into, from ice cream to gluten-free options![/vc_column_text][/vc_column][/vc_row]
Updated August 17, 2023