Mom-Owned Businesses in Jersey City
Family First, Business Second.
Moms are known to wear many hats and adding on the entrepreneurial hat is just an addition to their ever-growing responsibilities. This is why this Mother's Day, we wanted to feature Mom-Owned Businesses in Jersey City and Hoboken, and recognize Mompreneurs who are winning at raising their children and growing their business at the same time.
Multitasking is so much more than skill when you're a mother – it becomes a part of you. For most people without children, it's almost impossible to do basic chores on most days. You would think that adding another thing to their already-hectic life, will be even more chaotic. But moms everywhere are making it happen, simultaneously running small businesses and nurturing their children  – both 24/7 jobs.
Kudos to all of these moms who also have the rest of the community in mind as they fulfill their passion.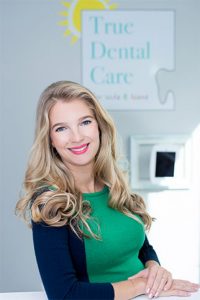 Dr. Mila Cohen, a mother of two, and a board-certified dentist is the owner of True Dental Care for Kids & Teens in Jersey City. As a young and fearful patient once, she became inspired to create a friendly, warm and enjoyable experience for her patients. With all the training she has obtained to manage her craft, Dr. Mila is eager to make children feel that going to the kids' dentist can be an enriching, fun and enjoyable experience.
Dr. Mila provides dental care for children of all ages in the Jersey City area and has dedicated her professional career to tend to the specific needs of both child and parent who visits the facility.
For important dental knowledge and to learn more about True Dental Care Kids & Teens, visit their website here: https://www.pediatricdentalnj.com/
---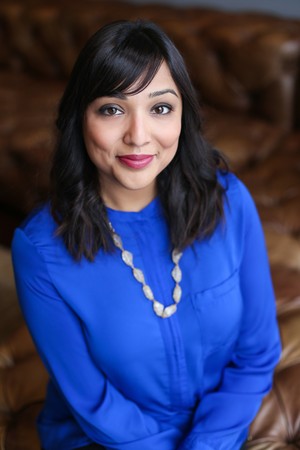 Sonali Pai is the Campus Owner of Zaniac Jersey City, which is an after-school and summer camp STEAM-enrichment center for parents who want to give their children an academic edge and encourage critical thinking, and a proud mother of two.
Sonali realized through her son's education that there was still a gap in the way children are being taught the practical applications of STEAM and knew that it is important to make it as engaging as possible.
Now, as one of the founding members of a nutritional supplements company, and a proud mother of two, Sonali focused on bringing STEAM to the Jersey City community, in order for children to build a foundation for critical thinking and encourage their creativity from an early start.
For more information, visit Zaniac Jersey City Campus' website here: https://www.zaniaclearning.com/jerseycity/
Another amazing mom of two, Urvashi Keown, is also a Co-Founder & Chief Operating Officer at TestRocker, Inc. in Jersey City. Urvashi leads TestRocker technology, products, strategic initiatives, and customer service worldwide. She is the person responsible for the development of the award-winning platform that powers TestRocker.
She cultivated a passion for digital production and development at her previous role as an advertising account executive at Ogilvy & Mather in New York City and holds a business management degree from the University of Notre Dame. You have to be a super mom to achieve all of that!
TestRocker provides free one-on-one sessions and free private consultation assessments. For more information, visit TestRocker's website here: https://www.jerseycity.testrocker.com/
Danielle Sporcic, together with her husband, owns The Little Gym of Jersey City. She was motivated to bringing The Little Gym of Jersey City to the community after seeing the positive impact it had given to their active and adventurous toddler.
They believe in providing a nurturing environment, where children explore their physical development, while also growing socially, emotionally, and intellectually.
For more information, visit The Little Gym of Jersey City's website here: https://www.thelittlegym.com/jerseycityNJ/
Maria Pineda-Reynolds, a mother of four, co-owns Downtown Medspa with her husband, Dr. Eric Reynolds, DPM. Maria has over 20 years of experience in Sales and Marketing and over 10 years of experience in Real Estate Sales.
Downtown Medspa's mission is to give Jersey City residents the most effective, science-based cosmetic and rejuvenation treatments possible, using state-of-the-art equipment. All of the treatments at Downtown Medspa are minimally invasive, safe, and require no downtime.
For more information about their services, visit Downtown Medspa's website here: https://www.downtownmedspa.com/
Elizabeth Cain of Hound About Town and Hazel Baby & Kids
Elizabeth Cain is a proud mother of a child, owner of not one, but two businesses, Hound About Town and Hazel Baby & Kids.
Elizabeth drew inspiration for Hound About Town from their family dog, Wiley. As a family, they are eager to maintain Wiley's happy and healthy lifestyle, which is why they brought natural food products and other tools for training dogs with positive reinforcement to the Jersey City community with Hound About Town.
In addition to Hound About Town, Elizabeth was also motivated to bring socially responsible, environmentally friendly, and sustainable products for children with Hazel Baby & Kids.
For more information on Hound About Town and Hazel Baby & Kids visit their websites here: http://houndabouttownjc.com/ & http://www.hazelbaby.com/
Lynn Hazan, also known as "Chicpea", is a mom to a beautiful daughter and pup Harvey, the founder of ChicpeaJC, a blog about all things Jersey City, and also the founder of the non-profit organization Content Creators Academy Jersey City for youth interested in digital media – she does it all. 
Aside from raising her growing family, Lynn also runs a hip hop class every Wednesday at Base Gym, and she has worked with several local businesses to organize events. She also dabbles into the fashion world, volunteers at community events, and teaches the occasional social media workshop.
Through working with organizations in Jersey City, she has made it possible to bring some of the most well-attended events in Jersey City, such as LSC After Dark events with Liberty Science Center, and the annual Halloween party, Terminal of Terror.
For more information on ChicpeaJC, visit: https://www.chicpeajc.com/
Dr. Chitra Mittal, a new mother, and owner of Liberty Physical Therapy. Dr. Chitra has not only been treating patients in the New Jersey area but she also has been treating patients of all ages all around the globe.
She obtained her Masters of Health Science at the University of Indianapolis with a concentration in Orthopedics. Dr. Chitra contributed her knowledge to other Physical Therapy students as a Teaching Assistant at Harvard University.
For more information on Liberty Physical Therapy, visit their website here: https://www.libertyptnj.com/
Jomayra Torres, born and raised in Jersey City in a single mother household with 4 younger siblings, grew up understanding the value of hard work and the impact of a genuine, caring spirit in the lives of children. Growing up, Jomayra had a desire to make a difference in the lives of those in her community and endeavored to do so by pursuing a career in education.
Joys In Teaching Tutoring Service, LLC, a tutoring match and educational services organization, was developed as a response to parent requests for professional and affordable educational services as a result of lack of funding for programs. Joys In Teaching has expanded to include enrichment programs, parent education workshops, consultation, and professional development services, as well as a non-profit, Joys In Teaching Inc, aimed at providing much needed educational services to the Jersey City community.
To learn more about Joys in Teaching Tutoring Service, visit http://thejoysinteaching.com
Bridget is a mom, and the owner and founder of Beloved World Yoga. She was first introduced to yoga in 2001. Through yoga, she found a calm and acceptance never before experienced. From that first year, she knew she would become a yoga teacher and be able to have a place others could also use as a sanctuary.
It took some time and several detours, but everything has fallen into place. She received her 200-hour teacher training from Bright Spirit and has studied Restorative Yoga at Yoga Works. She is so grateful for the opportunity to share yoga with her community.
To learn more about Beloved World Yoga, visit their website: https://belovedworldyoga.com/ 
Ayesha Khanna
is a mom, choreographer, multi-passionate entrepreneur, and a fashionista. She is well known as the Founder of Bollywood Funk NYC Dance school as well as her fashion line Naurah USA.
Her journey as a dancer began at the ripe age of 4. Born and raised in India she learned the classical dance form of Kathak under the guidance of Pundit Birju Maharaj and Smt Shovana Narayan. A natural performer, she also studied acting under Amal Allana, chairperson of the National School of Drama in New Delhi.
Inspired by the rich Indian heritage and the vibrant fashion scene of NYC, Ayesha wished to create unique wearable designs that bring the best of her two worlds together. The line is both inspired by and dedicated to the bold and beautiful women who are hustlers by day but fashionistas at night. Naurah designs are known for their rich hand embroideries and unique color combinations. Make Every Day a Style Statement!
Naurah recently launched in Milan and is soon going to expand to London, United Kingdom.
Zahra Amanpour, mom of two, and founder of Indiegrove,  a place that provides a real advantage to small businesses, freelancers, and independent professionals with workspaces, meeting rooms, and events spaces that are designed to provide them with the environment needed to work harder and happier.
JCFamilies had an opportunity to interview Zahra back in 2016, and her advice to other moms who also want to be successful entrepreneurs while caring for their families is, "You shouldn't feel guilty! If you had a job, your time away from your kids would be expected. You're not choosing your business over your kids. You're trying to put your mark in this world, and you can have that". 
For more information on Indiegrove, visit their website here: https://indiegrovejc.com/
Bambino Chef was created and owned by Rene Safarova-Gonzalez, a proud mother of two. Rene's love for cooking and creating recipes with her children inspired her to open a kitchen studio where children and adults can learn and experience the magic she feels in the kitchen.
Bambino Chef offers children cooking lessons, birthday parties, summer/winter camps, storytime sessions, playdate gatherings, holiday events, adult cooking classes, and other learning and developmental activities. While learning the importance of healthy nutrition and cooking up little masterpieces.
For more information, visit their website here: https://www.bambinochef.com/
Ilana
is a mom of two, a resident of Jersey City for over 20 years, and an owner of HudsonPLAY. When developing HudsonPLAY in the Brunswick Center, she was focused on fostering love and geared her efforts on helping to encourage strong families from the inside out.
At the forefront of this indoor playground is the physical benefits for the children who jump, skip, and climb their way through the obstacle course and play area. However, for Libman, HudsonPLAY can offer so much more for every member of the family.
Libman, who is a busy working mom and constantly on the go, wanted to use her business as an opportunity for parents to have stress-free adult time,  strongly believing that a happy parent can provide a better and healthier environment for the family. Therefore she created "Parent's Night Out" offered every Friday night at HudsonPLAY.  The weekly event really aims to support both the children and adult members of the family.
In addition to offering children an opportunity to stay physically active (regardless of weather)  and socialize with new or existing friends, HudsonPLAY is also committed to developing healthy eating habits.
---
So how do they do it? Simple answer – they're a MOM! Moms are resilient, strong, and hard-working. Such beautiful and gentle creatures who can be tough when needed to be. Moms deserve to be recognized for their efforts all year round and here at JCFamilies, we a grateful for the strong mothers that raised us and have made us who we are today.
We believe that these hard-working mothers, as well as other mompreneurs not mentioned, contribute to the health and well-being of the people in our community. We thank you for fulfilling your passion and ensuring that the future generation will grow in a community where education, safety, and proper care is advocated for.
The love of a mother is the veil of a softer light between the heart and the heavenly Father. – Samuel Taylor Coleridge