Free Summer Camps for Kids in Jersey City
Summer is quickly approaching, during which summer camps will be in action. Below, you will find Free Summer Camp for Kids in Jersey City, which are some of the best options for children of all ages, abilities, and interests. Although some of the summer camps we have listed are not free, we also shared inexpensive options available in Jersey City.
You can also find other Summer Camp options through our directory of summer camps serving Jersey City, Hoboken, and the surrounding areas. You will find a variety of camps that offer diverse activities for campers. To find enrollment, programs offered, and other information, please be sure to check their websites.
The City of Jersey City's Department of Recreation organizes summer activities for all ages. They offer a variety of activities from summer camps to clinics.
Some of the summer programs offered by the City's Recreation Department are Boxing, Roller Skating, Soccer, Softball, and more. The City's Recreation Department uses a  unique online tool called desk in order to allow residents to search and register for recreational programs citywide.
 To see the full list of summer programs offered by the City's Recreation Department, click
here
.
In addition to the afterschool programs for which Boys & Girls Clubs are known, they offer full-day camps during the summer. There is a variety of engaging programs under the supervision of adult professionals, including field trips to baseball games, water parks, museums, and other local attractions. The Boys and Girls Club of Hudson County has summer programs specifically designed for children in Kindergarten – 3rd grade, grades 4-8, and teens ages 13-18. Contact the Club
here
or stop by their Clubhouses in Jersey City and Hoboken to get registration information.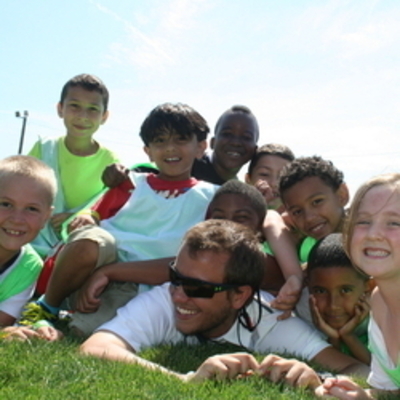 Learn! Play! Grow!
The NJCU Summer Camps are geared towards offering a rewarding experience for children.
The summer camp program by NJCU features facilities both indoor and outdoor, including an indoor pool, 3 hardwood courts, an outdoor athletic complex with collegiate regulation size soccer, softball, and baseball fields and private locker rooms. NJCU offers exciting activities such as swimming, team sports, arts and crafts, and relay/obstacle courses.
To register, visit NJCU's website
here
.
Primary Prep offers young campers a wide variety of exciting experiences. In their summer camp program, children are provided with opportunities to expand their academic, artistic, and athletic skills or simply to celebrate the summer season in a wholesome, nurturing environment.
STEM-based lessons are infused with daily activities, such as art, exploration, comprehension, and creativity to ensure a balanced day.
For more information, click
here
.
---
It is always amazing to see just how many students are having a great time with their summer camp experiences. Most importantly, it is the benefits and the stories of the positive impact summer camps bring that really stand out. If you're a parent with a busy schedule and have a hard time finding the time to fill your kids' free time with activities and fun, why not send them to a summer camp? Sports camps, arts camps, educational camps, there's a summer camp for every child in our Summer Camp Directory.