Summer Camps Opening In Jersey City
We know how important summer activities and camps are for you and for your child. Due to the pandemic, a lot has changed but fortunately, some of your favorite local businesses are bringing summer camps back,  Some of them will be virtual and some will be doing in their facilities so you will have a ton of options for your children this year too.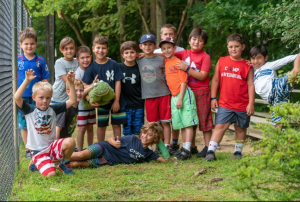 Camp Riverbend will open for summer 2020. We plan to run from Monday, July 13 to Friday, August 21.
They have developed plans and protocols, pursuant to guidelines from the CDC, the American Camp  Association, and the New Jersey Department of Health, to keep campers and staff as safe as possible.  Click here for the link to our COVID-19 Health and Safety Handbook.  While the camp will not be exactly the same as in past years, they are committed to providing all of our campers with a safe, fun, and exciting summer outdoors.
Availability is limited!  Because they have greatly reduced the number of campers who can be at camp at any one time and to accommodate as many families as possible, they are only offering 2-week sessions:
July 13 – 24
July 27 – August 7
August 10 – 21
(the camp day is 9 am – 4 pm)
To start, they will only allow children to enroll for one of these sessions on a first-come, first-served basis.  Enrollment is due by Tuesday, June 16 and spaces are extremely limited!  After tomorrow, we will open registration to new families.  On the registration form, you will also be asked whether you would like additional sessions, and if so, what are your second and third choices. Subject to availability, we will honor your requests. More information here. 
Keep your child's learning skills sharp all summer long with the Waldo School Summer Camp!
🔆 Choose from IN SCHOOL or VIRTUAL
🔆 The Waldo School will implement Critical Thinking skills for mathematics and language arts blended with STEAM activities.
They will work on:
* implementations of math and language arts for the upcoming school year,
* group and individual support for the subject and skill-based practice;
* integrations of real-world applications while teaching extended understanding.
🔆 Please contact us at [email protected] and 201-721-6000 for more information. Their address is 110 1st Street, Jersey City, NJ 07302
DT234 Gallery has a fun summer planned via Zoom. Join them for their fun and educational virtual Summer classes. Keep your kids engaged this summer with activities that will brighten their day while being at home. Join them for their morning or afternoon sessions. All supplies + shipping included. They are offering various art programs and the supplies include paint, brushes, mixing plates, canvas, clay, and an apron. It will be a step-by-step educational class online. You can register on their website here.
SAFETY First! Before we had the privilege to simply learn. Now, we will need to incorporate facial coverings, thermometers, hand sanitizers, steaming facilities daily, and much more. But all this will not stop @academyofexcellencepreschool! You will have well-deserved summer FUN this year!😊⠀
They are opening July 6th for their Summer Camp under strict CDC & State Guidelines. Call 201-963-5555 or send an email to ⠀
[email protected]⠀
Summer is ON! Need an awesome summertime activity for your kids? Look no further than GRIT Adventure's super summer camp! Your child will learn to master climbing, jumping, and rolling across obstacles while also taming the urban wild. They have a re-imagined summer camp to be an outdoor focused adventure combining non-competitive movement/parkour/ninja training with daily academic enrichment programs (e.g. math, reading, critical thinking)  from our partner JEI Learning plus chess, robotics and even public speaking to challenge young minds as well.  
While they have a very large, well-ventilated space, their goal is to take camp outdoors this summer with daily activities planned in the surrounding parks and outdoor athletic facilities.  Book the most awesome, inspiring day camp in downtown Jersey City.  Camp sessions are available every week, Monday – Friday beginning June 28 through Sept 4th for PreK-8th.  Space is limited and going fast!  Book the most awesome, inspiring camp for your young camper at GRIT!  One week and they won't want to go anywhere else this summer!

Each GRIT Summer Camp Features:
Personalized attention with small camp sizes grouped by age
Trained role model instructors and teachers
Fun & Safe environment in a large, clean well, ventilated space
Daily outdoor physical activity and local field trips plus
Intensive academic enrichment choices from JEI Learning
GRIT T-shirt for every camper
Weekly Full -day week camp: $599
Camp Hours: 8:30 a.m. – 4:30 p.m.  Early Dropoff/ After Camp available
Half-day week camp: $399
Camp Hours: 8:30 a.m. – 12 p.m. or 1 p.m. – 4:30 p.m.
Multi-Week Discounts are available. For more details about programs or if you have any questions email [email protected] or call. 
Online Virtual Programs are also available.  Fall Programs begin Sept 5th. 
Special JC Family Discount- Save 10% with code "summer"
Read their COVID-19 policy at www.thegritacademy.com and /or www.gritsportstraining.com 
GRIT is located at 201 Marin Blvd in Downtown Jersey City across from the Marin Light Rail and new Morris Canal Park.  

Summer camp starts on July 6th! My Gym is so excited to have you all back and ready for summer fun. Their camps are filled with action-packed games, activities, tumbling, and more! Perfect for ages 2.5-13 yrs old. Book now as space is limited www.mygym.com/jerseycity
Hudson Montessori is offering two virtual summer camps for the summer. One is a primary summer camp and the other is a STEAM camp. Be part of their Summer Virtual Maker's Camp where campers have the opportunity for self-expression through a virtual Maker Space and where self-confidence is fostered. The campers will enjoy challenge-based projects and learning new concepts. Running from June 29th-August 7th. More information here. 

Join hundreds of students who are learning the latest technology, working together with friends online, and building in demand-skills, all from the comfort of their home. Kids can show off their Minecraft skills, collaborate with other students, challenge their learning with the latest technology, Artificial Intelligence, Roblox, Java, Apps for Amazon and Alexa, and more. Daily problem solving, socializing, and fun with lots of course options to choose from to build solid skills for the future.
Morning options (10 am – 12 pm)
Afternoon options (1 pm – 3 pm)
1:3 Student: Coach ratio
Tons of course options
Expert staff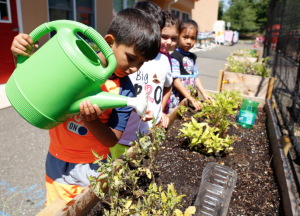 Apple Montessori Summer Camp is filled with non-stop fun AND learning. Their campers love the exciting and enriching environment that their program offers. Each day is filled with adventures and activities—coding, robotics, music, drama, arts, sports, Montessori lessons, and more! At most locations they offer daily swim lessons taught by Red Cross certified lifeguards!
Learning has never been more FUN! For Summer 2020, Apple Montessori campers will receive a passport to a top-secret adventure! Campers will have a safe, fun, and enriching summer following the Wacky Professor McIntosh 'Around the World in 40 Days'! In-person and home-based options available.
Ages: 2-12 years
7:00 am – 6:30 pm (7:00 pm in Hoboken) Before and after camp childcare available.
Half-day and full-day; full summer or multiple weeks
Staffed year-round by experienced teachers and support staff
Safety-certified school and staff
Daily swim lessons offered at Edgewater, Kinnelon, Mahwah, Morris Plains, Oakland, Towaco, Randolph, and Wayne
Optional in-house lunch
Come Sing, Dance & Act this Summer with Next Step Broadway Jersey City!
SESSION #1
June 15-June 26: Tangled
SESSION #2
June 29-July 10 : Trolls
Ages 4-12.
Sessions run every two weeks. Each session culminates in a virtual musical production. 4 hours per day, broken into 2 blocks: Morning (10 am-12 pm) & Afternoon (1:30-3:30 pm) Half Day option available for Ages 4-6 – Morning Block Only
Full-Day: $200/week – 2-week sessions – Half Day: $100/week – 2-week sessions
This virtual camp is a home-based alternative for families seeking to keep children engaged at home during the peak hours of a workday. At Continuing Education's virtual Summer Youth & Teen Program, both middle school and high school students will experience a variety of engaging and enriching programs. We will have live instructors running arts and crafts activities, creative workshops, and educational classes for both middle school and high school students, as well as College Readiness classes for High School students. These unique programs are specifically designed to run from the safety of your home. More information here. 

Tired of all that screen time and want to get your kids moving? Then head on over to The Little Gym to put some "adventure" in their summer! Summer camps at The Little Gym are adventure-filled camps for children ages 3-8 years old. Each camp theme is based on fun, exciting missions, or "Quests" that the kids are challenged to complete each day! Each day of camp involves a fun, creative storyline that will incorporate opportunities for the kids to exercise their muscles, imaginations, and cooperation skills – working together to complete each Quest!
Different themes will cleverly incorporate all Three Learning Dimensions of The Little Gym (Get Moving!, Brain Boost! & Citizen Kid!) This year some of the themes are The Search for Rainbow Castle, Dance Around the World, Yoga Kids & Mindful Friends, Pirate Party, Race to Outer Space, Dinosaur Adventure, A Royal Renaissance, Crazy Carnival, Superheroes Unite, and more! Don't these themes sound like a whole lot of fun? Camps run from July 6th through August 29th. You can customize your child's camp sessions to fit your schedule! Purchase as little as one 3-hour session to full weeks of sessions! Camps are offered Monday through Friday (Morning Session 9am-12pm, Lunch 12pm-1pm, Afternoon Session 1pm-4pm).
Space is limited as our camp sizes will be smaller and will fill up fast.  The Little Gym is a licensed Youth Camp with the NJ Department of Health. A comprehensive summer camp guide and a copy of our cleaning and social distancing standards can be provided upon request. 
Join PicoOnline for a virtual summer camp experience in STEM and entrepreneurship! PicoOnline is hosting 10 weeks of STEM summer camp starting at $99.
Each week, students will receive a PicoOnline STEM kit and have full access to a self-driven course taught by expert PicoTech Teachers! Live classes are offered daily at 11:30 AM and 1:30 PM EST. Through their PicoTech summer camp, students will embrace their inner engineer while exploring topics like alternative energy, robotics, avionics, and biomedical engineering! The camp begins on June 22nd!
JC Taekwondo Academy is offering an interactive and fun summer camp program that starts June 22nd-September 4th. It includes a ton of activities like taekwondo, swimming, dance, music, reading, and more. Reserve your spot today.
Summer 2020 Online Classes and Virtual Chess Camp at AlphaMinds Academy are coming!
All classes taught live via Zoom by professional teachers and coaches, in small groups.  
Private classes are available on request
Session 1: June 22- July 24
Session 2: July 26-August 28
Chess Classes (Beginners – Advanced)

Chess Virtual CAMP (Tue/Thu/Fri 9:30 am-1:00 pm)
Coding with Scratch (gr. 2-5)

Coding with Python (gr. 5-8)

Coding with Micro: Bit (gr. 4-8)


Web Design/HTML/CSS (gr. 5-8)



Logic, Yoga and Mindfulness (gr. PreK 3, PreK 4, K)

Mathematics (gr. 1-8)
Reading & Phonics (gr.K-1)

Reading Comprehension (gr. 1-2)

Essay Writing (gr. 3-8)

The Art of Persuasion (gr. 4-9)
Engineering with Recycled Materials (gr. 3-5)

The Physics of Electricity (gr. 3-8)

Introduction to Urban Birding (gr. 3-5)  
Their program starts on June 22nd and is offered in both Jersey City and Little Falls for this summer!  Your little one can come to socialize this summer! Precautions in place; call with any questions! Sign up at 551-247-1306 /[email protected] It is $180 per week.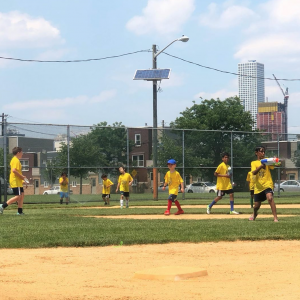 GSA is starting their summer camps from July 6th. During Summer Camp, they want to be proactive and maintain their goal to develop a player's individual skills within a safe group atmosphere. GSA has been holding Summer Camps since 2015 in Jersey City at Gateway Field, located 23 Merseles Street, Jersey City, NJ 07302. Over the years we have grown from a small group of 10 kids to more than 200 registrants last year. They have maintained a great relationship with all or previous campers, some who are no playing on GSA teams during the year. GSA works with professional coaches who are involved with the club throughout the year. We pride ourselves in being local, knowledgeable, and fun.
From the makers of Jersey City's family favorite, JC Summer Arts, Nimbus brings you their newest youth program. This 4-week interactive, online learning camp taught by JC Summer Arts Teaching Artists, immerses youth participants in health and wellness, including meditation, gardening, arts & crafts. Every day culminates in a meditation and yoga practice designed to teach children how to mindfully navigate their world. It begins on June 22nd.
Tuition: Weekly Price: $240
All 4 Weeks: $816
Scholarships are available.
For more information, please e-mail [email protected].
Staring July 6th, Luna De Papel is back with their summer camp!
Ages: 5 – 12 years old
Instructor: Ruth Salas
Full-Day 9:00am – 4:00pm EDT

Pricing Full Day Camp: $400.00

Half-Day 9:00am – 12:00pm EDT

Half-Day 1:00pm – 4:00pm EDT

Pricing Half Day Camp: $225.00
Week starting July 6th – Painting Adventures
Jul 6, 2020 – Jul 10, 2020 (5 days)
Week starting July 13th – Hand Sewing & Embroidery
Jul 13, 2020 – Jul 17, 2020 (5 days)
Week starting July 20th – Knitting & Crochet
Jul 20, 2020 – Jul 24, 2020 (5 days)
Week starting July 27th – Weaving & Felting
Jul 27, 2020 – Jul 31, 2020 (5 days)
Week starting August 3rd – Painting Adventures
Aug 3, 2020 – Aug 7, 2020 (5 days)
Week starting August 10th – Hand Sewing & Embroidery
Aug 10, 2020 – Aug 14, 2020 (5 days)
Week starting August 17th – Knitting & Crochet
Aug 17, 2020 – Aug 21, 2020 (5 days)
Week starting August 24th- Weaving & Felting
Aug 24, 2020 – Aug 28, 2020 (5 days)
Week starting August 31st – Painting Adventure
Aug 31, 2020 – Sep 4, 2020 (5 days)
Tree Bath is bringing back mini-camps this summer. They plan to open July 22 in Jersey City in Hamilton Park and VanVorst! Sign up here to get notified when registration opens in your local park. Class sessions will run weekly Monday to Friday in 2-hour am and/or pm sessions. They will be adding additional classes as local guidelines permit.
Bambino Chef is back with virtual summer camps.
MONDAYS, WEDNESDAYS, FRIDAYS
​
10:00 AM -11:00 AM (SAVORY/SWEET)
or / and
11:15 AM – 12:15 AM (SWEET SESSION)
​
5-13 YRS
(5-6 year old chefs will/ might need active assistance from a caregiver) Read more on their website here. 
​
Zaniac is offering its last virtual session of online camps from June 29-July 10. It's a 2-week session and materials will be emailed prior to class start.
Please note, they need a minimum of 5 students for the camp to continue. Enrollment is available online. Their campus is still closed, email [email protected] for questions.
The NJCU Summer Camps are geared towards offering a rewarding experience for your child. The camp features facilities both indoor and outdoor, including an indoor pool, 3 hardwood courts, an outdoor athletic complex with collegiate regulation size soccer, softball, and baseball fields and private locker rooms.
Capacity: 50 Campers per Session
Start Date: Monday, July 6, 2020
End Date: Friday, August 14, 2020
Start Time: 9:00 a.m. to 4:00 p.m.
Cost: $500 per session
Mad Science is offering summer camps. They are offering both virtual camps and in-person programs. They can even bring a private backyard camp to your home for just your children and their friends! Hurry: their in-person camps are at our Lab are limited to just 10 children – less than 30% of our room capacity – and are filling fast! More information here. 
Hey parents! Have you heard of Tree House Reading Program?📚 In their program, kids receive personalized attention from a certified reading teacher in the morning and participate in fun activities in the afternoon. Here's what one happy parent had to say: "Treehouse is a big win for us: the amazing instructors help our daughter get better at reading, she spends video time with her friends, and it structures her day. There's no arguing when it's time for Treehouse. It's a joy for her." For more information and to sign up today visit their website www.treehousereading.com.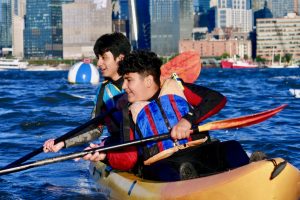 Wilderness on The Water
For Summer 2020 we are partnering with Resilience Paddle Sports to bring you the wilderness on the water. Teens will experience adventure while learning how to kayak and paddleboard on the Hudson River. Each day they will kayak, paddleboard, play games on the water, learn how to conduct water quality tests, read charts, and operate VHF marine radios. Transportation provided to and from designated sites in Hudson County to The Shipyard Marina in Hoboken. Also provided will be masks, sunscreen, and snacks.
Wearing a provided life preserver is required and teens do not need to know how to swim to participate.
We will be compliant with all NJ COVID-19 Youth Summer Camp Standards.
Sessions:
July 20 – 24 2:00pm to 5:00pm
July 27 – 31 9:00am to 12:00pm
Ages: 13-17
Registration
Registration is $300 per week and space is limited.
Scholarships
50% and 90% scholarships are readily available. Income verification is required.
REGISTER HERE
https://docs.google.com/forms/d/e/1FAIpQLSeA9GpBOM6Xn8yDh-Nz7Sn9NpRSkn8ZBiM2z494Mk4yNI4IhQ/viewform