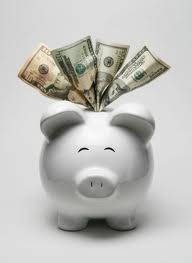 If I am going to be spending money while I am away on vacation, why not be able to save some as well.   Even better, how about being able to save enough money for a fun little souvenir or maybe a meal. I know that in today's economy I am always looking for ways to save money, so I wanted to pass along these great tips for you and your family to use on your next vacation:
1. Put these guys on HOLD
Before you start you will want to make sure there will not be an additional fee if you are putting your services on hold. Also, find out how long your suspension can last.
Phone Service
You can ask your provider for a voluntary suspension. You will still have access to 611 or 911. Also, make sure to turn off your smartphone's data-roaming and auto-check functions when you are traveling internationally. If your phone is constantly checking for emails or getting Facebook updates you will be getting charged.
Cable Service
It will depend on your provider, but check to see if you can put your service on hold. If not, see if you can switch to a lower-cost plan during your vacation.
DirectTV
You are allowed to suspend your service at no cost as long as you do not have a balance on your bill and are not ending service for more than 6 months.
2. You Can CUT These Off Yourself
Electrical Appliances
Did you know that even though an appliance or electronic might be turned on it is still drawing electricity? Those appliances can count for up to 10% of your monthly electric bill. So unplug anything that does not need to stay on during your vacation.
Air Conditioner and Heaters
If you do not have pets at home you can turn off your AC or turn up the thermostat. Also, you can save up to 25% on your energy bill by turning your water heater to vacation mode.
Blinds and Curtains
Close all your blinds and curtains, this will keep the house temperature more stable.
Lights
Turn off all your lights and set automatic timers.
These are some great ways to save money while you are away.  I have a great list in my Busy Mom's Vacation Planning Kit that has even more actions to take when you are preparing to leave home on vacation.
Hey Moms!  Are you ready to get away, relax, reconnect and create family vacation memories to last a lifetime? Adventures By Kim would love to you help take the hassle and stress out of planning your next family vacation. It is our passion to make sure you get the VIP service, special amenities and vacation you deserve. Mention you found us on JC Families and get a $25.00 gift card when you book your next vacation.