21 Fun Things To Do with Kids Near Jersey City
We are always looking for new and exciting (not to mention fun) things to do with our kids on a long weekend. Consider a day trip if you don't want to take an extended vacation this year. Luckily, there are many places for families within driving distance from Jersey City — there's something for everyone. Have a fun-filled family day at an interactive museum, explore NJ's largest aquarium, get creative with Crayola, go on a fun animal adventure, experience culture, and art, or play at a family-friendly theme park — we've got you covered. Look at this list of 21 Fun Things To Do with Kids Near Jersey City and some fantastic places to take the family!
Please make sure to call before you visit in case of any changes. 
Adventure Aquarium
1 Riverside Dr, Camden, NJ 08103
First on our list of 21 Fun Things to do with Kids Near Jersey City is Adventure Aquarium.  This aquarium touts itself as "America's Most Touchable Aquarium." The large aquarium is an underwater wonderland for the kids. Exhibits include Kids Zone, an interactive area for kids six and under. Shark Realm gets you up close with more than 20 sharks and 850 animals in the 550,000-gallon tank. Daily activities in August include Shark Week, Hippo Feed and Talk, Meet the Divers, and more! The aquarium is open 365 days a year from 10 am – 5 pm. There is a parking lot located adjacent to the aquarium.
Please Touch Museum
Memorial Hall 4231 Avenue of the Republic, Philadelphia, PA 1913
The Please Touch Museum is all about kids, and there are fun things for all ages! The museum offers two floors of exhibits, including opportunities to be a doctor, pilot, architect, bus driver, and much more! There is even a theatre, art room, and carousel. Enjoy special events like Giant Slinky Races on August 5 or a weekend of Lego-building fun on August 10 and 11. Kids will love the Please Taste Cafe with healthy menu options and old favorites like hand-crafted pizzas, build-your-own pasta, snacks, desserts, and more. It is about a 1.5-hour drive from Jersey City.
Crayola Factory
30 Centre Square, Easton, PA 18042
Crayola Factory is a creative and interactive experience for the whole family. The park features 18 one-of-a-kind attractions, including the Crayon Factory, Toddler Town, Water Works, and much more! Don't miss your opportunity to melt and mold your very own crayon creation or get creative with arts and crafts projects. The Crayola Store carries the world's largest selection of Crayola products. When you need to recharge, check out the Crayola Cafe, where you can enjoy Crayola-inspired foods, colorful cupcakes, and design-your-own pizza. Crayola Factory's hours vary, so be sure to check the calendar here, but for August, the hours are 10 am – 6 pm daily. Admission is $27.99. The Crayola Factory is located about an hour away from Jersey City.
Turtle Back Zoo
 560 Northfield Ave, West Orange, NJ 07052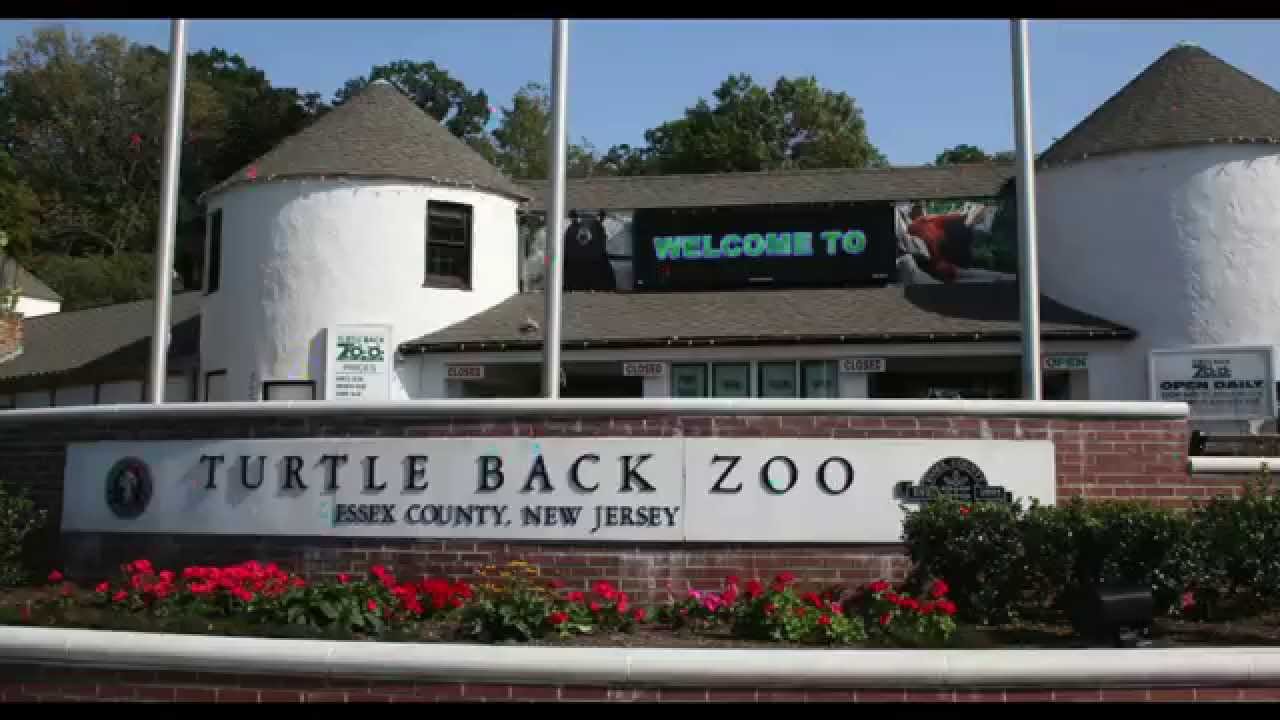 If you haven't visited the Turtle Back Zoo,  you should do so immediately! Walk on the wild side with this excellent addition to our 21 Fun Things to do with Kids list. It's the perfect size for little ones and very close to Jersey City. Check out excellent exhibits like the American Alligator, Black Bear, Wild New Jersey, and many more!  While you are there, enjoy a ride like the Endangered Species Carousel, the train (free with admission), or pony rides. In addition, the zoo offers face painting and glitter tattoos every weekend through October. Then, try out one of their special events, like Night Moves, where you can experience the zoo at night and take a guided tour by flashlight. The Zoo Cafe offers a full lunch menu and quick snacks. You can eat in the climate-controlled pavilion or outdoors in the covered picnic area. The next Night Moves will happen on August 20. The zoo is open daily from 10 am – 4:30 pm. The Zoo is only a 30-minute drive from Jersey City.
Newark Museum
49 Washington Street in Newark, NJ
Newark Museum is a museum that offers so many different experiences. The Planetarium was New Jersey's first! Interactive museum galleries include Dynamic Earth and a Fire Museum. The museum provides fun family programs like Hands-On Art and Science and Generation Fit. Stop in for a drop-in activity on Wednesday- Friday from 1 pm – 4 pm. Don't miss the Jazz in the Garden concert series. With 80 galleries, there is something for everyone at Newark Museum. Click here for their featured exhibitions. The Museum Cafe offers hot and cold beverages, desserts, and snacks. There is a more extensive menu offered during Jazz in the Garden performances. The also cafe offers free WiFi. Museum hours are Wednesday – Sunday, noon – 5 pm. Suggested museum admission is $15 for adults and $8 for children, students, and seniors. Members and Newark residents get in for free. Planetarium admission is $6 for adults and $3 for children under 12, seniors, and students. It is a pay parking lot on-site for convenience. The museum will take less than 20 minutes to drive from Jersey City.
The Land Of Make-Believe (Closed for the season)
354 Great Meadows Road in Hope, NJ.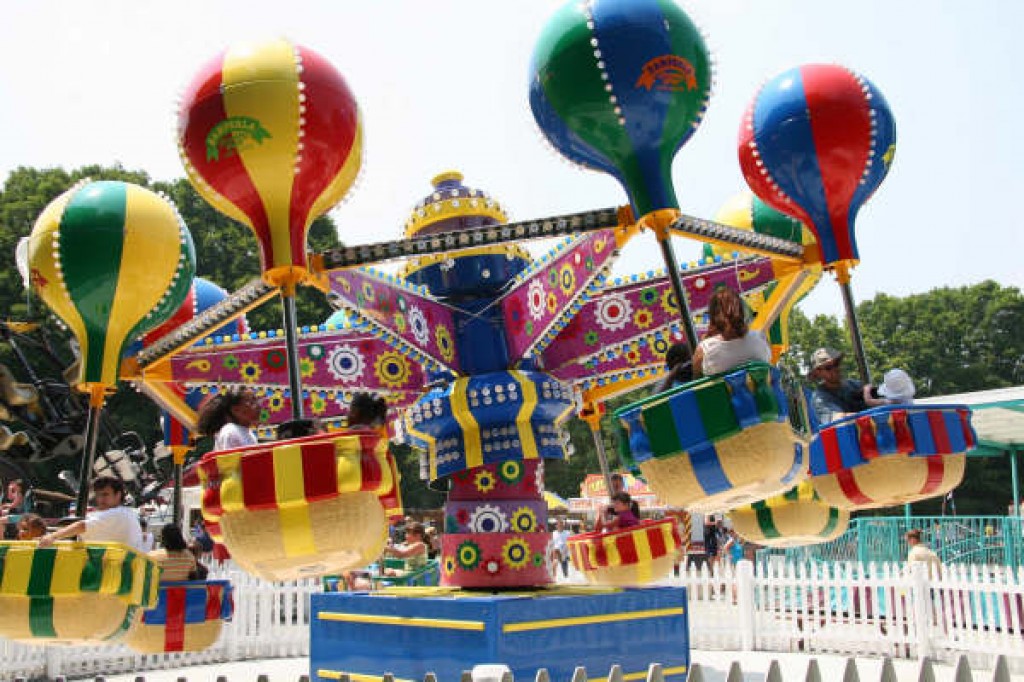 The Land of Make-Believe and Pirate's Cove is a family water park and amusement park. The park offers rides like the Jump Around Frog, the Rockin Tug, the Action River Ride, and many more. The little ones will love the turn-of-the-century Grand Carousel and Old McDonald's farm with live farm animals! Get the whole family involved with boardwalk games and prizes. There are nine food areas on-site that serve everything from burgers, hot dogs, chicken nuggets, homemade fudge, caramel corn, ice cream, and more! The park offers free parking and a free picnic area. Admission to the water park is free, with amusement park admission. Park hours are 10 am – 6 pm daily throughout the season. Admission is $28 for adults, $30 for kids 2 – 18, and $26 for seniors 62 and up (children under 2 are free). The price of admission includes all rides, shows, attractions, and water parks. It will take you about an hour to drive from Jersey City.
Six Flags Great Adventure
1 Six Flags Boulevard in Jackson, NJ
Six Flags Great Adventure is one of the most recognized amusement parks in New Jersey and the most significant Six Flags in the country. This amusement park brings the thrills, which is why it fits perfectly in our list of 21 Fun Things to do with Kids Near Jersey City. With various options for the whole family, the park offers thrill coasters for old kids and adults like Batman: The Ride and gentler options for little kids like Jumpin' Joey. Check out a listing of rides for kids. The Safari was revamped last year, and although it's not the independent and fun adventure you may remember, the new version will still give you an up-close animal experience. You will be driven through on one of the safari vehicles. The Safari Off-Road Adventure opens at 10:30 am and is included with your park admission. There are a plethora of eateries located throughout the park. You can grab a quick hot dog at Load It Up, a sit-down meal at Granny's Country Kitchen, or ice cream at Cold Stone. Park hours vary, but for August, they are generally 10:30 am – 10 pm; click here for the calendar. The park is about an hour's drive from Jersey City but be prepared for significant delays on the NJ Turnpike at the Six Flags exit all summer long.
Hersey Park
100 W. Hersheypark Drive in Hershey, PA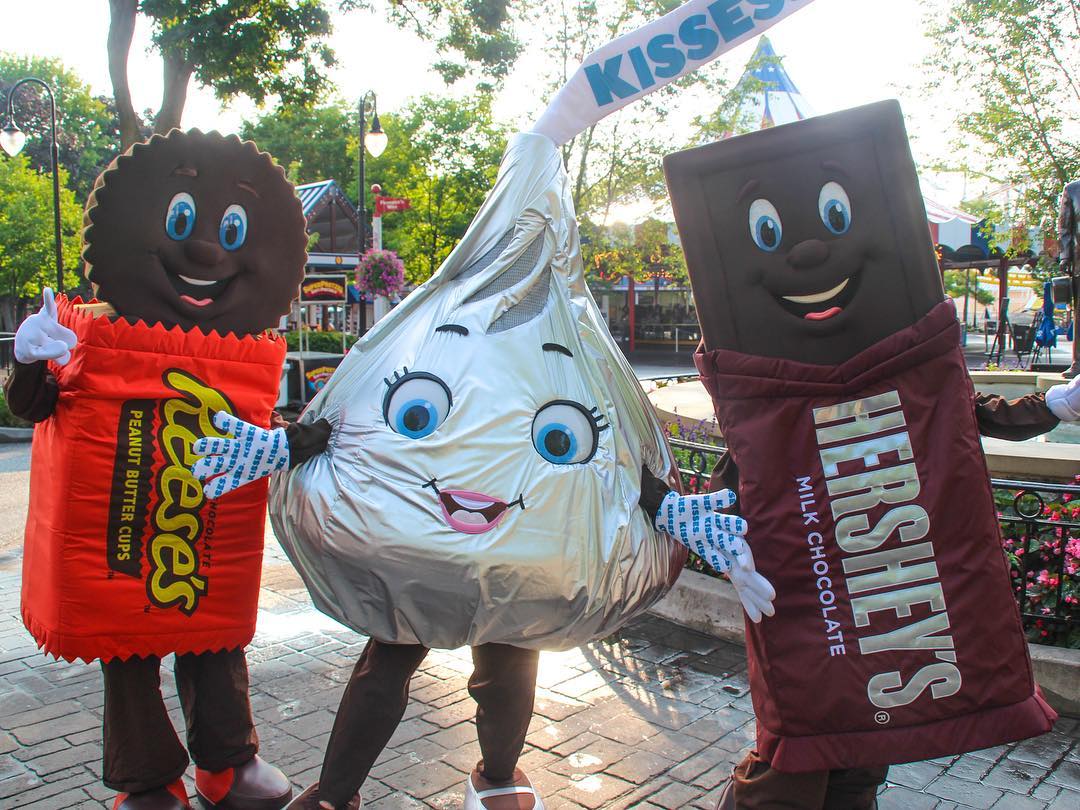 Hershey Park is an amusement park dedicated to chocolate, so why wouldn't we put it on the list of 21 Fun Things to do with Kids near Jersey City? The park offers 11 thrill rides and more than 20 kiddie rides, so there is something for different age groups. The Boardwalk area offers multiple water rides and is open from Memorial Day to Labor Day. Each category will give you a list of rides appropriate for the particular child. In addition, Hershey Park offers various dining options to fulfill any craving.  If you stay overnight at Hershey Resorts, discounts and exclusive park benefits will be available. It is about a 2.5-hour – 3-hour drive from Jersey City.
Dutch Wonderland
2249 Lincoln Hwy E, Lancaster, PA 17602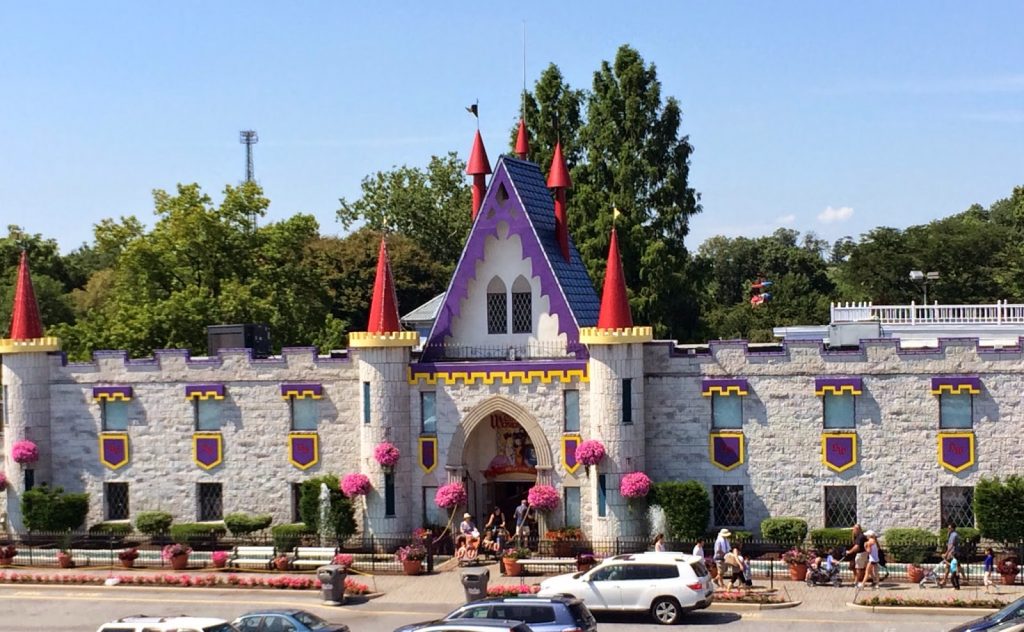 We had to add some history to our list of 21 Things Fun Things to do with Kids Near Jersey City. Deemed as a place where "kids rule," Dutch Wonderland was made with children in mind! The park contains over 35 fun-filled rides and attractions, including Duke's Lagoon water play area and live entertainment. Dutch Wonderland made its debut on May 20, 1963, and has consistently been recognized as a premier family theme park in Pennsylvania. It was even voted one of the Top 5 Best Kid's Parks in the World by Amusement Today magazine. The park hours are Saturdays, 3 pm-9 pm; Sundays, 3 pm-8 pm; and select weekdays. Make sure to double-check the website for hours of operation! Royalty Admission includes unlimited access to rides and entertainment. The park is about two and a 1/2 hours' drive from Jersey City.
Victorian Gardens at Wollman Rink in Central Park(Closed)
830 5th Ave, New York, NY 10065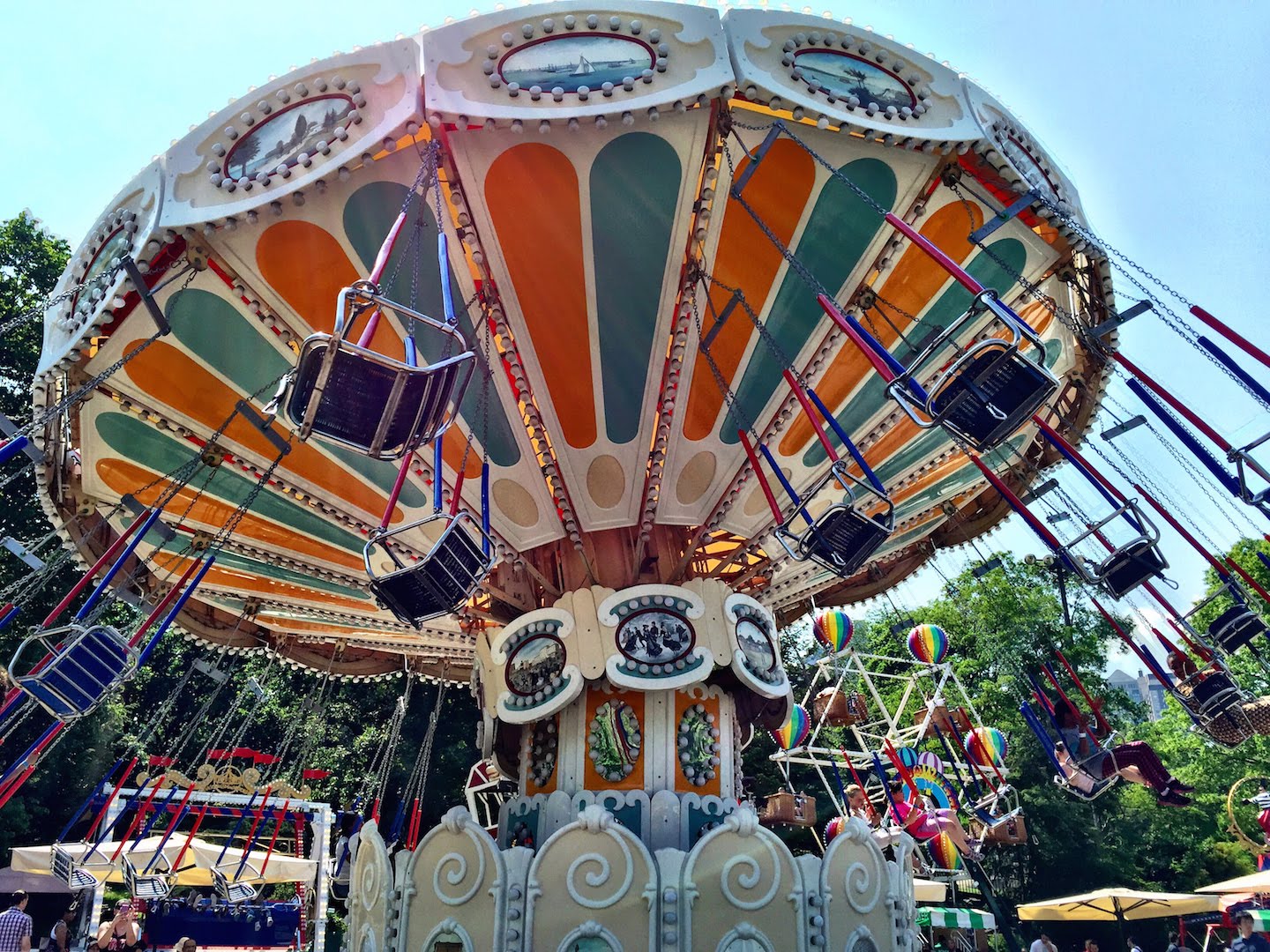 Victorian Gardens at Wollman Rink is a hidden gem in the heart of Central Park. Your little ones can enjoy traditional rides and carnival games like the Happy Swing and Whac-A-Mole while enjoying popular treats such as cotton candy and much more! Live entertainment can also be seen on the weekends. Weekday Park Admission fees come in two options Pay As You Go and Unlimited Rides. Pay As You Go $8.50 for park admission and $ 1/ ticket for rides and games. This park is about a 51-minute drive or train ride from Jersey City.
Sesame Place
100 Sesame Rd, Langhorne, PA 19047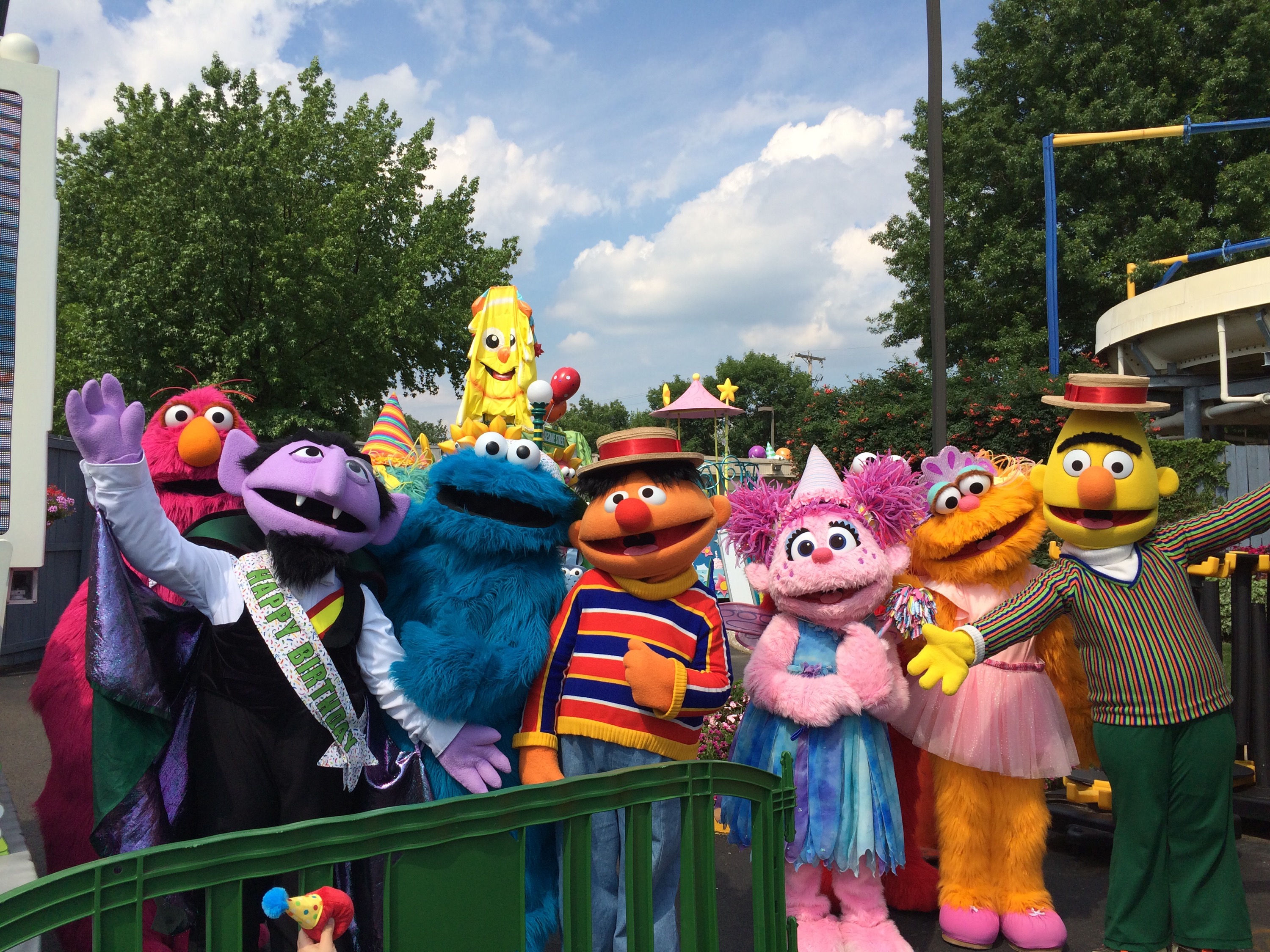 The show we love comes to life with this colorful and fun theme and water park! Join Elmo, Cookie Monster, Big Bird, and the rest of the lovable Sesame Street gang and explore all the excitement at Sesame Place. Single-day tickets start at $70, but you can always catch deals on their site. 2-day tickets start at $85. Are you planning to stay for more than a day? Then, you can book a hotel package and kids' stay for free!
Keansburg(Closed for the season)
275 Beachway Ave, Keansburg, NJ 07734-1099
It's only right to be near the water during the summer. That's why Keansburg has a spot on our list of 21 Fun Things to do with Kids Near Jersey City! This amusement park has embarked on its rollercoaster ride. Due to its location, Keansburg was hit hard by Hurricane Sandy, which upended the park taking its historical attractions with it. However, in 2013 the park re-opened thanks to great teamwork! There are many fun things to choose from, including rides, go-carts, and the waterpark. Check the website for price breakdowns. They also provide printable coupons for extra savings! The park is a 50-minute drive from Jersey City.
Luna Park(Closed)
1000 Surf Ave, Brooklyn, NY 11224
From the same people who brought you Victorian Gardens at Wollman Rink, Luna Park was created to revitalize historic Coney Island. Tickets for attendees 48 inches tall and over are $62, while it's $38 for those under 48 inches tall. You can upgrade your visit by adding a special meal package! Thrills and chills are only a 40 min drive from Jersey City or a one and a 1/2 hour train ride!
Jenkinson's Family Amusement Boardwalk(Closed)
500 Boardwalk, Point Pleasant Beach, NJ 08742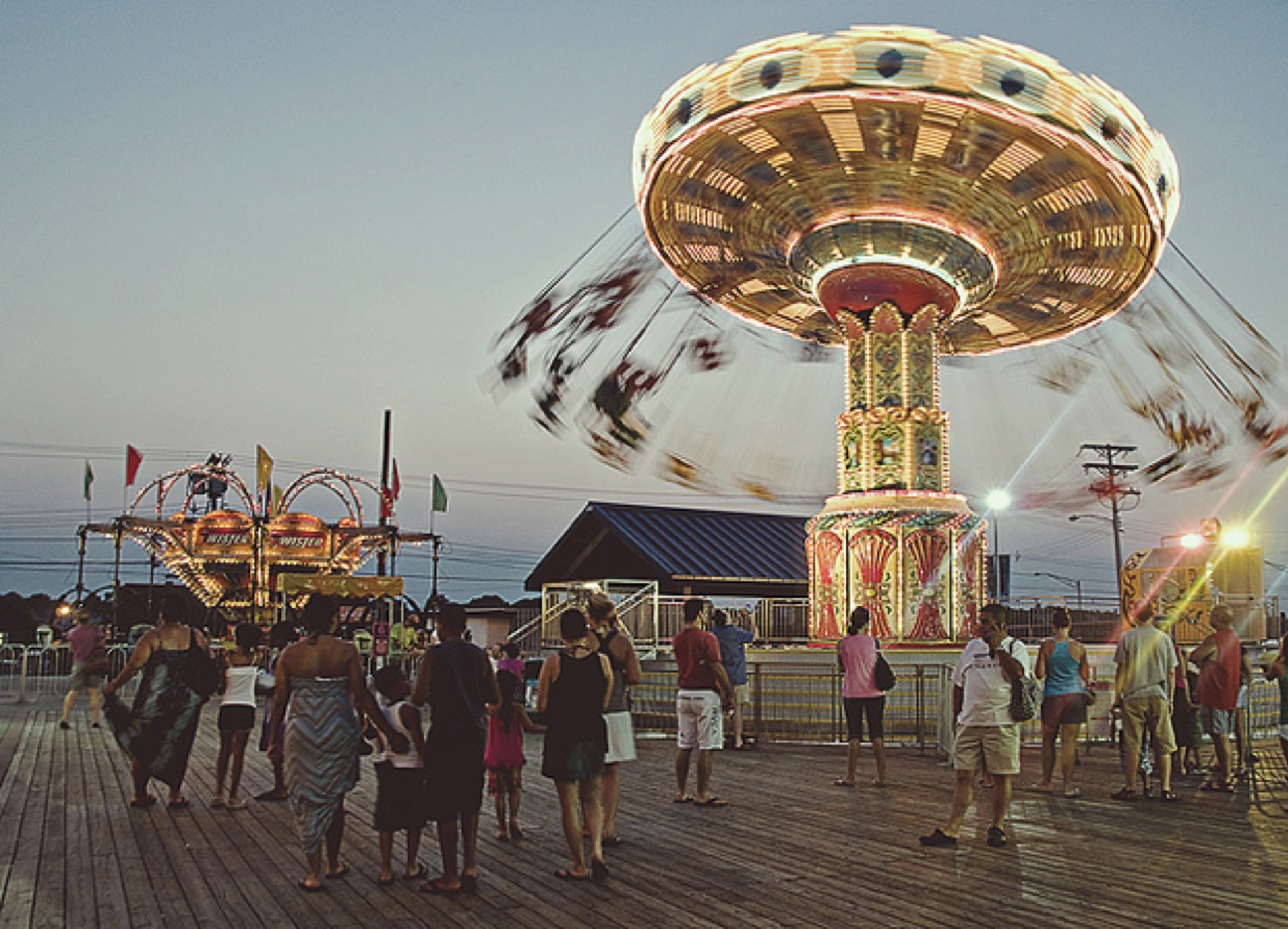 Sink your teeth into saltwater taffy, marvel at sharks and fish at the aquarium, and participate in classic boardwalk games with a visit to Jenkinson's! There is a beach fee if you plan on diving into the ocean. Summer Beach Hours Weekdays 8:30 am to 5:30 pm; Weekends 8:00 am to 5:30 pm. Remember to swim when lifeguards are present! It takes about an hour and 10 minutes to get to the boardwalk.
Storybook Land(Closed)
6415 E Black Horse Pike, Egg Harbor Township, NJ 08234
Storybook Land has been entertaining and educating children for over 6o years! Take a walk through all your child's favorite bedtime stories and nursery rhymes. The park operates Saturday and Sunday, 11 am – 5 pm. Make sure you purchase your tickets in advance; they will not be sold on-site. Children under 2 are free. The park is a 2-hour drive from Jersey City.
Wild West City(Closed)
50 Lackawanna Dr, Stanhope, NJ 07874
Grab your 10-gallon hats and cowboy boots and prepare for a trip to the past with Wild West City. Take a ride in a stagecoach and watch cowboys stand off in a duel. Don't worry; with over 20 live-action shows, you get to be part of the action. Adult tickets are $29.50, $16 for ages 2-11, and $22 for senior citizens. Stagecoach, train, pony rides and miniature golf must be paid separately. It'll take an hour to get there from Jersey City. Don't worry; you won't have to travel by horse to get there!
Fair at Meadowlands(Closed)
1 MetLife Stadium Dr, East Rutherford, NJ 07073
When the Giants and Jets are off-season, the Meadowlands turns into a fairground during June and July. Experience everything the fair offers with the Mega Pass, which ranges from $22-$36, depending on the day. The pass includes gate admission to the fair, unlimited ride hand stamp, free shows, and free concerts. In addition, the fair is a short 30-minute drive from Jersey City!
Hudson Lanes
1 Garfield Avenue, Jersey City, NJ

Get your strike celebration dance-ready! With over 60 Lanes, a full-service grill, and arcade games, you and your family can escape the cold weather and enjoy some friendly competition at Hudson Lanes! There are fantastic daily specials. Planning a birthday party? Party packages start from $13 per child! Hours vary, so please call before you go.
Diggerland Construction Theme Park
100 Pineridge Dr, West Berlin, NJ 08091
At Diggerland, it's okay to get your hands dirty! Kids can get behind the wheel of a dumper truck and move dirt and gravel like an honest construction workers! This park is also adult-friendly. Diggerland XL allows adults to feel the thrill of operating heavy machinery. Host your next team-building event or bachelor and bachelorette at Diggerland! The park is an hour and a 1/2 drive from Jersey City. So happy that we could include this park in 21 Fun Things To Do with Kids Near Jersey City because kids love it.
Dinosaur Field Station
40 Fort Lee Rd, Leonia, NJ 07605
Did you know New Jersey had its own Jurassic Park? Walk amongst the dinosaurs that ruled over 90 million years ago. Dinosaur Field Station is a world-class family attraction that combines science with the creative minds of artists, giving it a well-deserved spot on our list of 21 Fun Things to do with Kids Near Jersey City! Experience over 30 life-sized dinosaurs that move thanks to brilliant engineering and robotics. Check out the awesome things you can add on. The park is about 30 minutes from Jersey City.
Montclair Art Museum
3 S Mountain Ave, Montclair, NJ 07042
The Montclair Art Museum has so much to offer! The museum constantly rotates exhibits, allowing new content to be displayed. Kids can sign up for a class in the Creative Center where they can do hands-on projects! Montclair Art Museum offers numerous family programs for you and your kids! Bring the museum to you! A converted ice cream truck travels to festivals and private birthday parties. The museum is 40 minutes from Jersey City.
You'll never run out of fun things to do in and around Jersey City! For more ideas, check out the Best Beaches Near Jersey City! Looking to stay local? There are plenty of ways to continue the summer fun right in your backyard!
Updated November 10th, 2022