Things To Do This Summer with Families: Jersey City
Bit by bit, the days of the summer vacation have drawn pretty close. It might not feel like it usually does, though. Kids have long been out of school because of the coronavirus pandemic. You have probably found yourself more involved in their schoolwork than ever. While usually, the kids are the ones that are ecstatic about the start of summer, this year, it might just be the parents. As the pandemic-related precautions have been easing up lately, you will finally be able to spend time with your kids unencumbered by school deadlines or familial frictions caused by them. Most parents will welcome this good news, but it will also leave many scrambling for ideas of what to do with kids. In order to help you, we have come up with a shortlist of things to do this summer with families.
Travel
This is such an obvious one, but it will still top every list of fun things to do with kids this summer. However, it doesn't have to mean spending a fortune on a beach holiday or traveling overseas. There must be things of interest that you can visit that are just a car ride away. For example, if you live in New Jersey, exploring one of the neighboring states for a couple of days might just be the break from routine that your family will appreciate. The most obvious choice, in this case, would be visiting the Big Apple's famous landmarks. Depending on where you live, you can make this an excursion no longer than a day.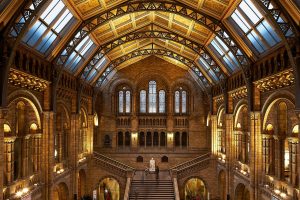 If you have more than one child, the Natural History Museum in New York is a fun place for all ages. You can spend the morning walking around this American institution, have a quick lunch, and spend the rest of the afternoon doing activities in Central Park. Your kids will have seen and learned a lot without getting bored or cranky. Going for a round of Frisbee or football in Central Park will be just as fun. It will also make this trip worth remembering.
Beaches
The beauty of summer in New Jersey is that you don't really have to think hard to come up with 100 summer fun ideas for kids and parents. The beach is right there with at least 20 different options for activities for all ages. This makes it easy to have a nice budget-friendly beach holiday. Point Pleasant Beach, just south of Jersey City, is a great choice. Its beaches are very spacious and the boardwalk is filled with opportunities for great food and entertainment. If you don't live very close to it, you can easily make it a fun day trip for you and your family. Another great option is the Sandy Hook shoreline. It offers a great variety of different outdoor activities for the whole family and it's even pet-friendly! Here is a list of all the beaches now open. 
Hiking
You might feel like you'll need variety to entertain and engage your kids this summer while keeping them safe and healthy at the same time. Taking up hiking can be a great and easy way of doing just that. The only thing about hiking is that it will take quite a bit of planning on your part. This is especially true as you will be taking the whole family. However, the payoff will be huge. Firstly, it's easy to adhere to the rules of social distancing on a trail. Secondly, it's a great way to foster the love of nature in your children. Finally, there will be so much that will occupy their attention on the trail.
When it comes to prepping, one of the most important things is picking the best trail. You want to pick something that will be just challenging enough for your kids without overwhelming them. You also want to pick a trail that has some features. A lake, a waterfall, anything that your kids will find fun and have to look forward to. You should also be informed yourself, so you could point things out to them. Wear comfortable clothes, good shoes and plenty of sunscreens. Also, no matter how short the trail, you want to plan for energy stops to rest and take water and snack breaks.
Picnics In The Park
This is a great option if you are on a budget and would rather be closer to home and not travel far. Enjoy a warm sunny day at one of the local parks in Jersey City. Picnics are always so much fun with the family! Grab a blanket, books, games, and your favorite food from a local restaurant.

Six Flags Safari
Adventure parks are a staple of any unforgettable summer vacation. It is inevitable for Six Flags to find its way onto our list of things to do this summer with families. One unique way of experiencing Six Flags, especially for people who have already been, is going on their Safari Off-Road Adventure. This experience eliminates any need for overseas travel if you caught the safari bug. It boasts 1,200 animals from all parts of the world. The drive itself takes you very close to the animals while being entertained and informed by guides the whole way through. Camp Aventura is the main stop on this excursion. It offers opportunities for different activities like ziplining and seeing exotic animals up close. This kind of trip is bound to be a great bonding experience for the whole family, regardless of age.

Fruit Picking
Who doesn't love getting fresh fruit but what is more fun is picking it yourself. You can even pick other fresh vegetables and visit their farm stores. This is a great activity to step out and do with the family and there are a ton of  Pick-Your-Own fruit farms open. They are taking measures during this time too so that your family can enjoy this activity and be safe. Check this list out of all the farms open near Jersey City.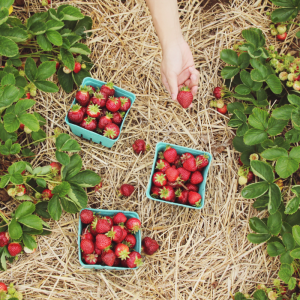 Yes Day
If you start feeling like you are running out of things to do this summer with your family, try Yes Day! Having a Yes Day can be a great way to have fun without a lot of planning or traveling. Yes, Day! is a book by Amy Krouse Rosenthal. The concept is very simple – whatever your kids want to do, you have to say yes. Announce Yes Day in advance, set up some ground rules, and let your kids' imagination run wild. You can even put out a jar in which they can add their wishes before the day comes. And on that day, be sure to say yes. If it's ice cream for breakfast they want, then ice cream for breakfast they will get!
Lavender Fields
With summer comes lavender season too. Once June hits, Lavender fields are filled with beautiful and luscious smelling lavender. Lavender farms are a must visit and luckily there are a few in New Jersey that you can check out with the family. There are a ton of other activities at these farms too which would make it a great day for the whole family! Check out this list of all the Lavender fields near Jersey City.

Drive-In Movie Theatres
The perfect activity for the summer. Drive-in movies are now allowed and this is great news because we can watch movies in the best way possible, at a drive-in theatre! This is such a fun activity to do with the family and also a safe way to enjoy another activity to get you and the kids out of the house. Take a look at this list of the drive-in theatres near Jersey City.

Author Bio: Angie Sims
Angie Sims used to work in the traveling industry for 6 years, and now she works in the relocation industry. For the last 3 years, she has been specializing in helping people with their domestic and international relocation. She is also a full-time mom and a part-time blog writer. From her own experiences, she writes about traveling and moving with children on her blog.