Beat the Summer Heat
There is nothing better than a creamy, cool, and delicious cup or cone of ice cream on a warm summer afternoon or evening. Furthermore, the fact that it is the perfect family outing that all ages can enjoy equally, is a huge bonus. There are heaps of ice cream places to choose from in Jersey City and each shop offers something a bit different in taste, flavor, and shop atmosphere. Let's check out the best 10 ice cream places in Jersey City so you can plan your next family ice cream date!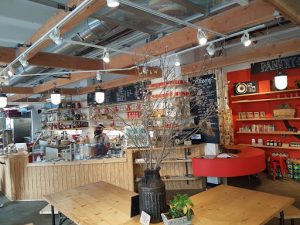 Bucket & Bay is cool, hip, and has some seriously delicious gelato. Their ice cream is made with 100% grass-fed milk, which makes it even creamier and more flavorful. They have super fun and unique flavors like purple sticky rice infused gelato and mint chip for the kids.
As one Yelper says, "Most amazing gelato & cones in JC! Can never take a pic before I dig in! ;)."
Address: 150 Bay St. Jersey City, NJ 07302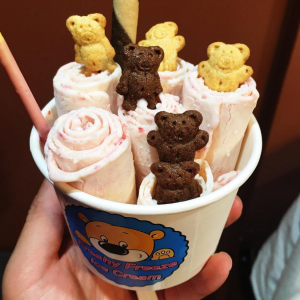 Freshy Freeze Ice Cream features the very trendy and popular Thai inspired rolled ice cream. The ice cream base is poured on a super cold flat plate or anti-griddle. It is then spread and rolled and placed in your cup. You can choose a bunch of fun toppings like rainbow sprinkles, whipped cream, and Teddy Grahams – perfect for kids and kids at heart. Rolled ice cream is perfect for impressing the kids, which is why is earns a spot for one of the best 10 ice cream places in Jersey City.
Address: 512B Jersey Ave Jersey City, NJ 07302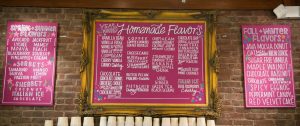 This homemade ice cream spot is a beloved Jersey City hotspot. They have over 65 flavors, so there is a little something for everyone. They take pride in making their ice cream with real, whole ingredients. You can feel confident knowing that your peanut butter ice cream tastes like peanut butter because, you guessed it, it's made with the real deal!
Location: 20 Erie St Jersey City, NJ 07302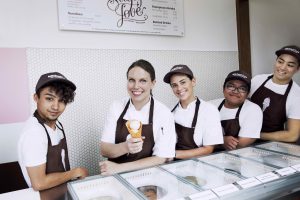 "At Milk Sugar Love, we churn delicious ice cream made from organic milk and cream and all the best New Jersey produce. We craft all our ice cream and sweets by hand in our kitchen in Jersey City. We proudly work with fantastic farmers and local artisan producers to create our delicious, chef-driven flavors" – this is Milk Sugar Love's mission and you can taste it in every flavor they make. It is great knowing the ice cream you feed your family is safe, healthy, and supports local farmers.
Customers love their creamy, delicious, and unique flavors like earl gray fudge for the parents and fruity pebbles for the little ones. You are sure not to feel disappointed by their ice cream with any flavor you may choose, making them one of the best 10 ice cream places in Jersey City.
Location: 19 McWilliams Pl Jersey City, NJ 07302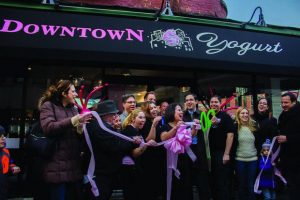 If you are looking for something a bit lighter on a hot summer afternoon or evening, look no further than Downtown Yogurt. Their yogurt is thick and creamy like regular ice cream, they have tons of toppings to choose from, and there the outside seating area is the perfect place to sit with the family and enjoy your cups of deliciousness. Even though this isn't technically ice cream, it is just as good and makes it one of the best 10 ice cream places in Jersey City.
Location: 126 Newark Ave Jersey City, NJ 07302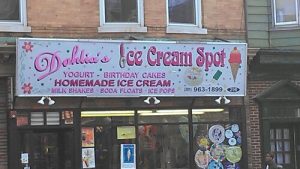 Famous for both their scoop and soft serve ice cream, this shop is perfect if you are looking for classic ice cream with traditional flavors. The mango and strawberry shortcake flavors are customer favorites. All of their ice cream is homemade. If you really fall in love with it, you can even take a premade tub of your favorite flavor home.
Location: 290 Central Ave Jersey City, NJ 07307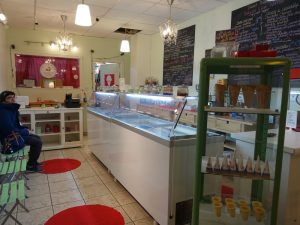 For such a quaint ice cream shop, Cherry-Pick does not limit their creative ice cream flavors. Choose from flavors like Cinnamon Crumble Cake, Lavender, S'mores, Apricot Orange Blossom, and Bourbon Pecan.
A customer says, "Cute little spot. Great service. Patient staff when it comes to sampling flavors. The ice cream is so milky & the sorbet is so refreshing and rich," which is great when the kids want to try a bunch of flavors before choosing their final option.
Location: 305A Grove St Jersey City, NJ 07302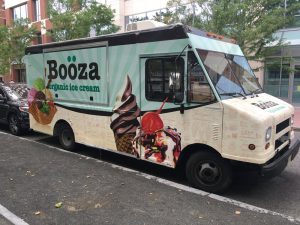 If you are looking for a great organic ice cream for your family, Booza Organic Ice Cream is the spot for you. Customers think their ice cream tastes super fresh, creamy, and decadent. It's a small little shop/food truck with not a ton of flavor options. However, it's sure to give everyone in the family something they will love.
Location: 100 Exchange Pl Jersey City, NJ 07302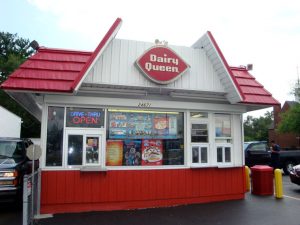 Dairy Queen is a classic and well-known ice cream shop, which deserves a spot on the best 10 ice cream places in Jersey City. They are known for their Blizzard's, classic ice cream flavors, and ice cream cones. They have great customer service and a great family friendly atmosphere.
Location: 513 W Side Ave Jersey City, NJ 07304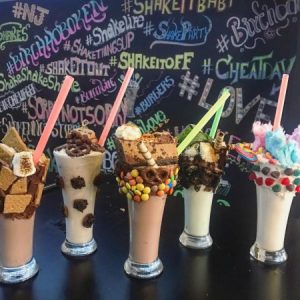 Although technically in Hoboken, Birch is very close to Jersey City. This is why it makes it to our 10 best ice cream places in Jersey City. Birch is one of the coolest places for ice cream milkshakes in the area. They have crazy decorated milkshakes like Cookie Monster, Carnival, and Shake Boss.
The Carnival milkshake comes with cotton candy, vanilla frosted rim, carnival style rainbow lollipops, fruit loops, sour gummies, and has a strawberry vanilla milkshake bottom. Talk about sugar overload! Therefore, we advise taking the kiddos earlier in the day. If you do, there is a chance they will actually go to sleep at night!
Location: 92 River St Hoboken, NJ 07030
3 ingredients and 5 minutes……that's how easy it is to put together this raspberry 'Sorbetream http://jcfamilies.com/raspberry-sorbetream/
http://jcfamilies.com/raspberry-sorbetream/